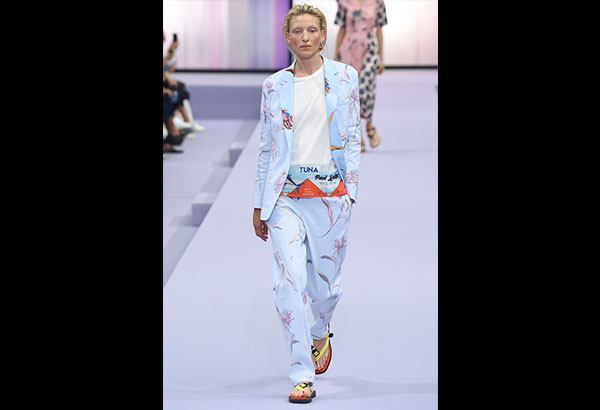 Blue is the warmest color
MANILA, Philippines - In today's "Look of the Week" we browse through Paul Smith's spring/summer '18 menswear collection that's every bit floral and pastel — groundbreaking, right?
In all seriousness, the mixed men's and women's runway show was inspired by the ocean, hence the slew of sea anemones, fish and coral seen peeping through the majority of the silhouettes. "In this strange world, we need a bit of fun, a bit of optimism, and who wouldn't want to be sitting next to the ocean at this time of year?" Smith says.
The lineup started with light and airy pastel-toned tailoring and was soon followed by vibrant jewel-toned hues that carried on throughout the show. Not to be missed were the selection of short-sleeved Hawaiian shirts that gave the collection that spring/summer kitsch it was missing. Think tropical panoramas accompanied by inky cosmic skies. The quirky prints were also seen on jacquard jackets, knitted shirts, wrapped silk dresses, parkas, espadrilles, sling bags and on totes.
This season saw a change in the brand's signature silhouette — jackets were fitted slightly longer and the shoulders were given a more defined look. Because it is Paul Smith, the palette was anything but subtle, and the jackets as well as trousers were seen in vibrant shades of coral, magenta, neon yellow and bright blue. One of our favorite accessories? The tuna brand tie.
The YStyle woman this week has a knack for punchy florals and lashings of fishy prints on her tailored suit — a risqué style, yes, but we commend her for it.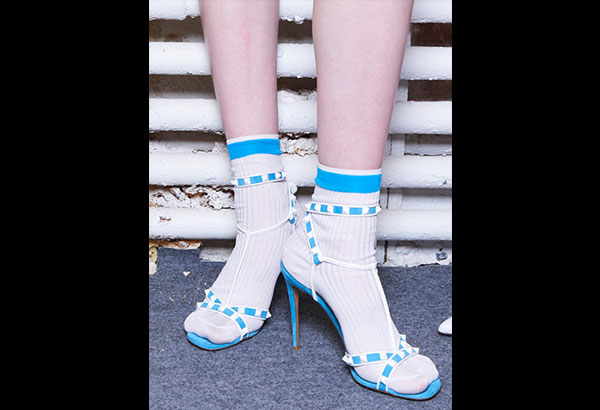 SHOES: Valentino Resort 2018
For Valentino's resort 2018 collection, Pierpaolo Piccioli sends down the runway thin white socks worn with heeled sandal. Inspired by the NYC streets, these will be your next standout go-to heels. You're welcome.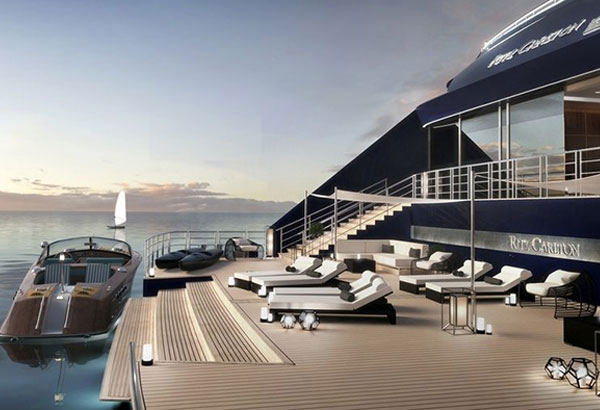 CRUISE: The Ritz-Carlton Yacht Collection
When The Ritz-Carlton group announces that they have plans to enter the cruise market, you best be sure that all hands are on deck.
The Ritz-Carlton Yacht Collection will be launching a small fleet of custom-built boats that will give clients a resort experience in a luxury vessel. This marks the first time a luxury hotel chain will branch out to the cruise industry. The three yachts will have 149 suites — which will be much larger than traditional staterooms, accommodating up to 298 people. Did we mention that you could also charter the vessel for yourself? The destinations will include Latin America, the Caribbean, Northern Europe and the Mediterranean.
We'd say book your tickets now but we hate being a buzz kill since the fleet of boats won't set sail until late 2019. Will it help to say that they'll be taking reservations in May 2018? See you then.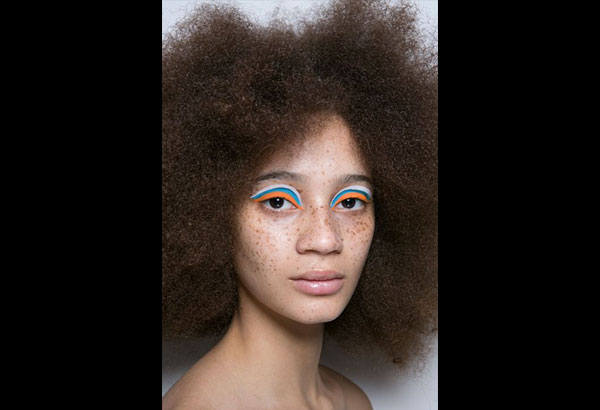 BEAUTY: Emilio De La Morena Fall 2017
It's not a beauty runway look if it doesn't hypnotize you.
Visually striking eyes is the trend that's seen heavily on the runway and Emilio De La Morena takes the cake for his choice of standout tones. The only rule for wearing this much color? Go bold or go home, meaning don't be afraid to use daring hues on the eyes; that way you can tone down the use of color everywhere else.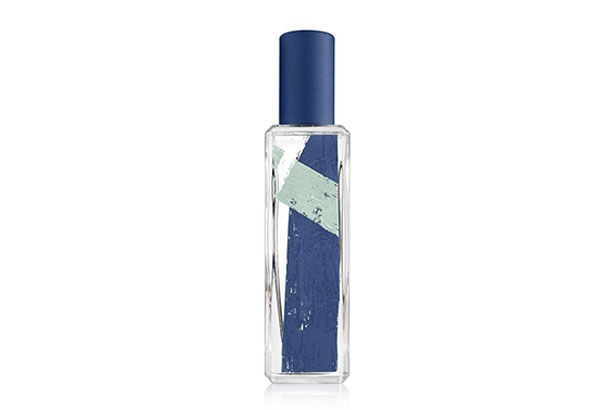 PERFUME: Jo Malone London Garden Lilies
In celebration of all things bold, we turn to Jo Malone's fragrance that's inspired by English writers, intellectuals, philosophers and artists. Part of the Bloomsbury Set, the Garden Lilies is the perfect scent for the season. Nothing says spring like notes of water lily, ylang ylang, white musk and vanilla lingering on your pulse points throughout the day.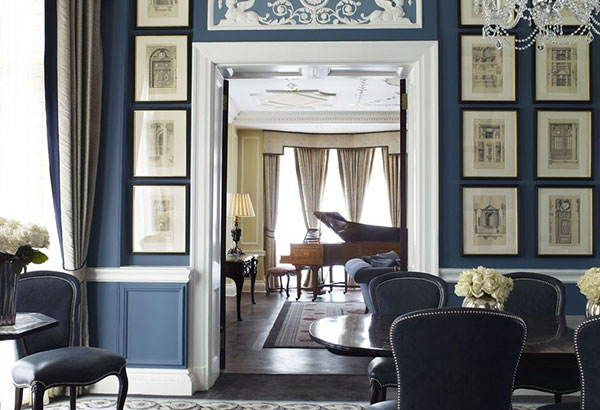 HOTEL: Claridge's
Check yourself in Mayfair's iconic five-star hotel in London and consider yourself pampered the duration of your stay.
The epitome of timeless elegance, Claridge's is also referred to as Mayfair's art deco jewel for its iconic interiors, world-class dining experience and impeccable service. The luxury hotel also has a long-standing connection with the Royal family and is often referred to as "annexe to Buckingham Palace." Established in the 18th century, Claridge's offers designer rooms, suites and penthouses fit for a queen.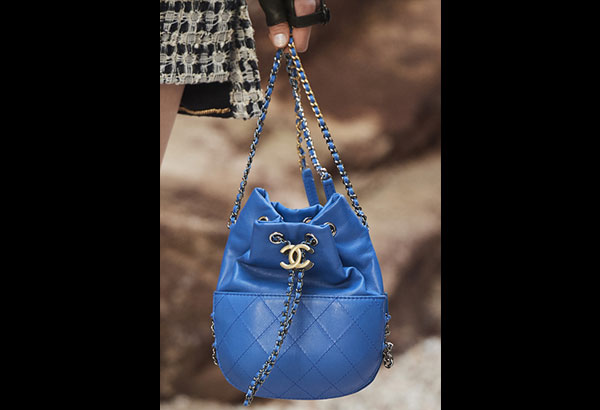 BAG: Chanel Resort 2018 Gabrielle bag
As seen on the runway, the classic purse gets a makeover as it returns this season in new colors and materials. Sling this vibrant-hued bag and instantly be hands-free with its iconic chain straps. The drawstring bag also comes with Chanel's double-C logo, which will tie the whole look together — literally.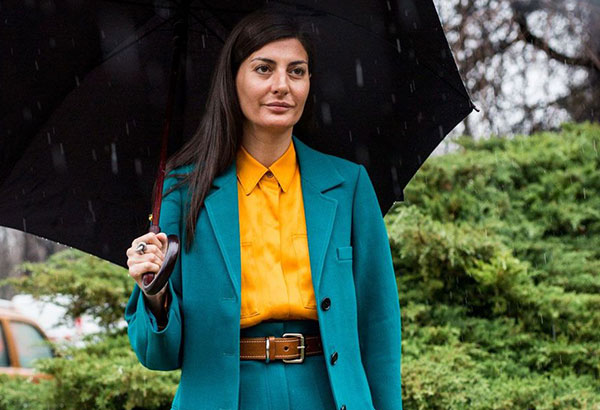 MUSE: Giovanna Engelbert
A fashion editor and stylist for international publications such as Vogue and W magazine, Giovanna is the muse that needs to be on your radar.
The Italian-born street-style maven is known for her risk-taking fashion sense and her plays on outlandish prints and colors — a plus in our books. As a stylist, she's worked with photographers such as Peter Lindbergh and Patrick Demarchelier and collaborated with brands like Christian Dior, Fendi, Bulgari and Dolce & Gabbana.
If that doesn't impress you then you should know that the sartorial sensation had a wedding that involved two countries, four events and six custom outfit changes care of designers Azzedine Alaïa, Valentino, Thom Browne, Alexander McQueen, Giambattista Valli and Prada. A little over-the-top? Sure, but we don't mind.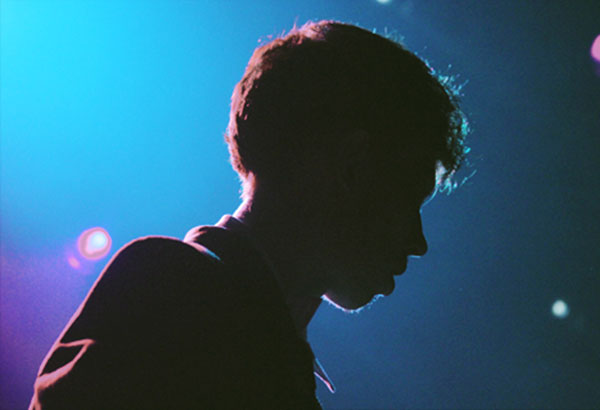 ARTIST: King Krule
Prepare your rainy day playlist as we ask you to direct your attention to English musician King Krule.
The 22-year-old singer-songwriter is known for his romantic punk lyrics on his tales of rejection and disappointment. An instant indie classic, his debut album "6 Feet Beneath the Moon" gained international recognition when he performed on Conan and Late Show with David Letterman.
Don't say we didn't warn you, because we know you'll have him on repeat.