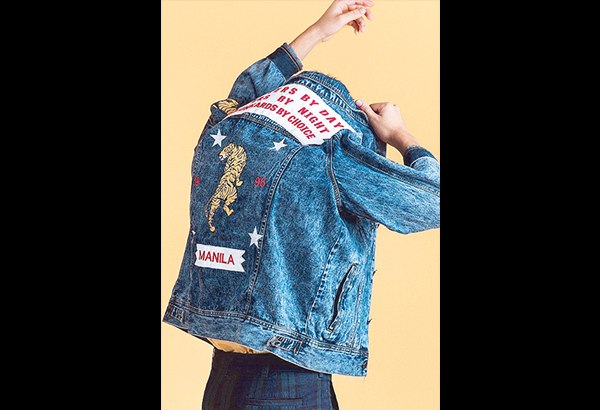 Gleaning its name from Andy Warhol's Factory in the 1960s, indie clothing label Factory takes vintage sartorial inspirations and gives it superfresh appeal.
MJ Benitez
(The Philippine Star) - December 16, 2016 - 12:00am
MANILA, Philippines - I genuinely believe that cool people are born cool. It's just in their DNA," young designer Fed Pua quips. And between working on fashion shoots (as either a lensman or a styling assistant) and launching his own clothing line, it's safe to say that the 20-year-old art management student has a lot up his tiger-patched sleeve.
Slated for release on Dec. 19, Factory's first collection features retro-modern pieces that exude a lot of 'tude. From spiffy vintage-inspired tees and logo caps to an embroidered denim jacket (if it looks familiar, then you've probably seen Jasmine Curtis-Smith's character, Alex, donning it in the film Baka Bukas), it's pretty evident that the local label's debut collection is just, well, cool.
YStyle sits down with the designer and gets an exclusive first look at Factory's new digs.
YSTYLE: Tell us about your debut collection. How did it come about?
FED PUA: It took about a year to conceptualize, design, and produce the first collection of Factory. I'm really particular with things like the fit and the fabric, which is why it took me a while to source the right suppliers and materials. Factory's first collection is entitled "1996" which is also my birth year. I see the collection as a perfect introduction to what the brand is: a reimagining of vintage staples mixed with modern sensibilities. The clothes are based on my wardrobe and my dream wardrobe. The brand is really an extension of myself. It's bold without being too loud and stylish while being easily wearable.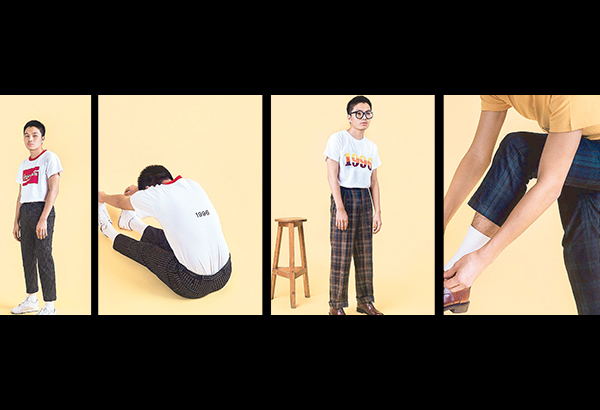 What inspires you?
I'm inspired by people whose work really speaks for itself. Style and personality are just things you can't learn. People like Stevie Nicks, Andy Warhol, Alex Turner, Juergen Teller and Steve McQueen inspire me.
I'm also a huge fan of the '60s up until the '70s. People just dressed the way they wanted to and produced great music just for themselves back then. If I were to live in a movie, I'd probably live in Cameron Crowe's Almost Famous.
What's your take on the RTW scene in Manila?
There are some great ready-to-wear brands here locally, but all in all, there aren't a lot of them to choose from. It's vision that sets respected clothing brands apart from the Instagram shops. It's about having honest inspiration when designing clothes that makes a good brand. I think that's gradually changing for the better in the local scene. It's only a matter of time.
What is your vision for Factory?
The vision for Factory is to continually create the dream wardrobe. There's always more things to see, new music to be heard, and cool creatives to collaborate with. The design process will always be an organic one. I'd rather not release anything than come up with a half-hearted collection.
Who is the Factory muse?
The Factory muse is someone who is unapologetically present. It's my friends. It's the people I work with. It's my idols. I love people who can own their personal style and be confident about what they're wearing! Off the top of my head, I'd love to see Kiko Mizuhara, Keith Haring and Jayden Smith rocking Factory.
What are the pros and cons of starting your own indie fashion label?
One of the pros of being an indie label is that I don't have to conform to anyone or anything else, which is difficult in an industry that's built on trends and nepotism. I get to have creative freedom without having the pressure of making Factory a brand that it isn't. I know that I'm not in it for the money and people buying from Factory know that. It creates a more honest relationship between brand and buyer.
One of the cons is probably the notion that being labeled "indie" also has a lot of stigma attached to it. People are intimidated that being an independent label only caters to a certain niche and no one else. It's really not like that. I feel like the greatest compliment a designer can get is to see someone wear his/her design. Buyers shouldn't be discouraged from donning labels that they want to wear because it's underground. Especially here in the Philippines where we'd comfortably spend P5,000 on a fast-fashion brand rather than spend P1,000 on a local brand that's just as good (or even better) with a design you probably won't see anyone else wearing.
* * *
Factory is available online @factoryforhire
Photos by KOJI ARBOLEDA
Styled by JAIME ABELLA
Modeled by KEVIN CANTOS