I remember when the likelihood of dropping by an H&M was part of the thrill of going on vacation out of the country. Matter of fact, I once had so much time to kill in London that when I tired of doing touristy things on my own, I ended up swinging by five branches. Five branches! I guess the novelty of it was that the clothes were cute and affordable and that the probability of running into someone in Manila wearing the exact same thing was significantly lower. So news of the brand's arrival on our shores — finally! — drew a mixed reaction from me. ("Yes! But nooooo! But yes!") On one hand, I was happy to hear it because their basics are the best and I can't keep wearing the same years-old now-ratty tank tops to sleep; on the other, I need to find a new RTW store with a similar price point and selection from which to buy pasalubongs.
It's a sentiment that I am certain is not limited to just me. I think a lot of people feel this way (you know, possessive) about clothing brands that are available abroad and have yet to come to Manila — we're selfish like that.
When it comes to beauty brands, however, the exact opposite is true: every new arrival is welcomed with elation. I wish the ones I'm really curious about — or have already tried but would like to continue to buy — would come here. It's impossible to be selfish with beauty brands unless you're a whole other level of selfish. Like, pork barrel selfish. Makeup products are almost never immediately recognizable on another person unless you're the kind of nerd who can name the exact shade of MAC lipstick or Chanel Le Vernis someone else has on. ("Chanel Black Pearl!" I once said by way of greeting to a friend. It's a sickness.) And skincare isn't recognizable at all. So it's totally okay if people other than yourself are using the same things. No one will ever know; you'll all just be really, ridiculously good-looking.
Any female who's ever been a beauty girl in even the slightest has walked into every Sephora (or the local equivalent) in sight, perused the cosmetics floor of every department store, and trawled the duty free at the airport for great beauty buys. We all have favorites that we either stock up on or ask traveling friends or visiting relatives to bring back for us, as well as items we've only heard about but desperately wish we could try.
Here are some brands you definitely need to add to your traveling to-buy list until they are finally made available here on the regular. And it doesn't count if the products are available on whatever the equivalent of a Multiply store is these days — I mean, I want to see these on actual store shelves, with testers at the ready, available to purchase without typing up my credit card details and praying to Karl Lagerfeld that the seller I'm about to buy from is legit. You know? And please, please, don't call me "sis." God. (Let's not even get started on customs and shipping.)
There is so much of the beauty industry — not just new brands, but products from existing brands that haven't hit our shelves yet as well — still waiting to be discovered, played with, and slathered on our faces, if only they were more accessible.
But until then, at least this Third World beauty nerd has the Internet and her credit card.
Hourglass Cosmetics
Back in college, before I had the budget or inclination to buy more specific beauty products, I would highlight my brow bones and the tops of my cheekbones using shimmery white eyeshadow. I cringe to think of it now, but it seems highlighting has always been one of my go-to beauty tricks, only now I have it down to a science. There's nothing quite like a proper glow, and it can make anyone look healthy and fresh on even the most exhausting days. Enter the Hourglass Ambient Lighting Palette, with three shades of the Ambient Lighting Powder, arguably some of the best highlighters out there. The brand's worth bringing in for this purpose alone, but the rest of the range is just as enticing.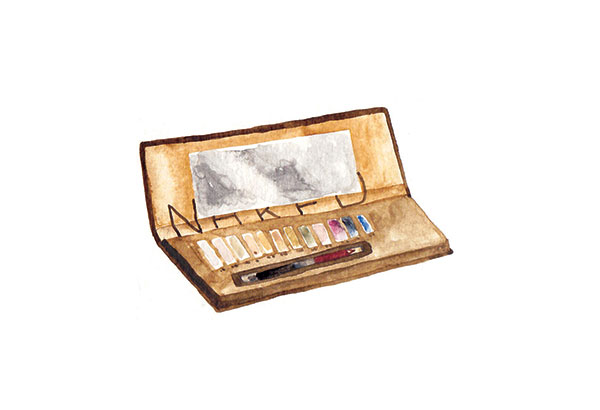 Urban Decay
If only for the Naked palettes and the eye primer, Urban Decay has been absolutely essential for a long, long time. I have owned too many eyeshadow palettes in my brief time on Earth, but the only one that has ever seen consistent use is my battered, broken Naked 1. A solid neutral palette is the best eye makeup product in your arsenal, capable of taking you from barely there to Beyoncé at Madison Square Garden (and everywhere in between), and Urban Decay's palettes consistently contain shadow shades that are beautifully pigmented and totally practical for everyday, everything use. Their Eyeshadow Primer Potion is an act of God. It manages to keep your eye makeup on all night and intensify your eyeshadow's color payoff, which is especially fantastic if you're wearing something vibrant or jewel-toned that looks best when it pops. I don't know how it does it. I just know that I need more of it, and so do you.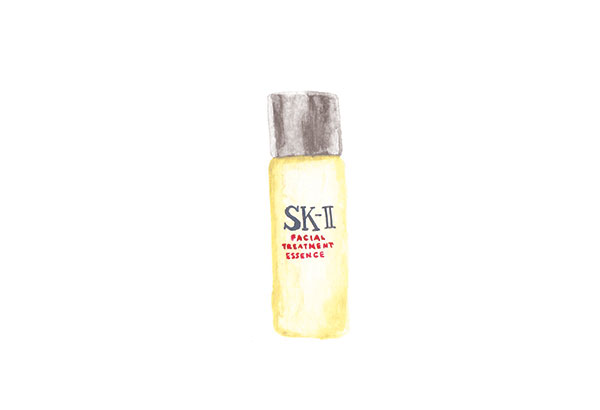 SK-II
Beloved by artistas, trophy wives, and beauty editors, I've always wondered why SK-II still hasn't shown up in the Philippines in spite of the availability of other luxury skincare brands like La Mer and La Prairie. (Someone must be keeping the fish in La Mer's display tanks fed, right?) Whenever I ask someone what her skincare regimen is, three out of five times, the answer is "SK-II." Developed in Japan and with its key ingredient discovered and derived from sake, the line is certainly a little more lightweight than the heavy creams that come off Europe, and is also more suited to Asian skin concerns. Case in point, the watery must-have: SK-II's Facial Treatment Essence. A few drops go a long way to hydrate, brighten, smooth and clarify, and damned if I don't want to look like Cate Blanchett when I'm in my forties.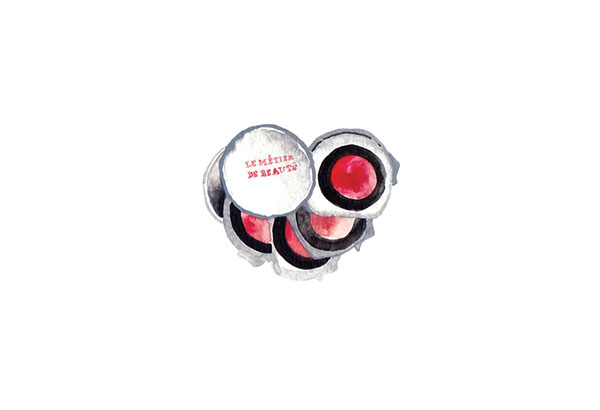 Le Métier de Beauté
It's this brand's Kaleidoscope Kits that really compel one to throw cash at the counter. Four hues of blush, eyeshadow or lipstick that stack up and twist out — space-conscious, practical, and stylish all at once, and the shades are all incredibly useful. As someone who often finds upwards of six tubes of lipstick in any purse on any given day, and never has any space for a big shadow palette, the thought of having everything in one neat package is tempting. Unfortunately, odds of Le Métier de Beauté ever coming to the Philippines are slim to none, considering it's only available at Bergdorf Goodman, Neiman Marcus, and some Nordstrom and Saks branches, but a girl can dream.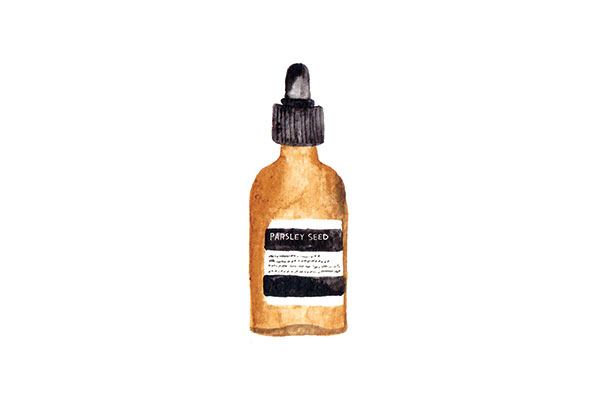 Aesop
I spotted the Aesop store in Central out of the corner of my eye when I was in Hong Kong last month, but to my everlasting disappointment, did not have time to enter. I'm a sucker for beautifully packaged, antioxidant-rich products and the Australian brand has them in abundance, with its wide range of need- and type-specific, plant-based products for skin, hair, and body. The problem with many skincare brands is that sometimes you can't tell what the products are for unless you pull up the information on Google with your smartphone or you've done prior research. I appreciate the straightforwardness of Aesop's labels — at a glance, you know what the product is, what the active ingredients are, and who or what it's for. Idiot-proof, basically, and newbie-friendly. Also: gorgeous on your shelf.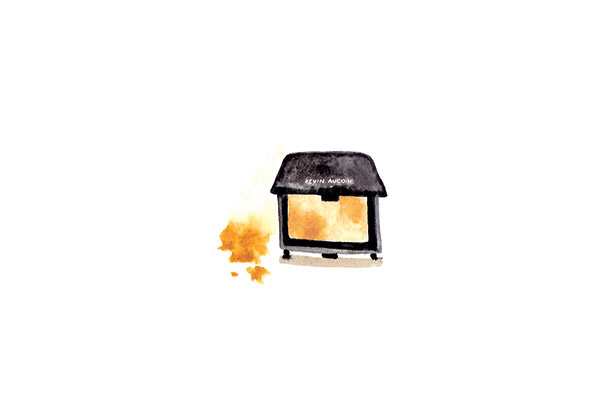 Kevyn Aucoin Beauty
The late Kevyn Aucoin is the kind of makeup artist that other makeup artists speak of with incredible reverence, and his highlighting and contouring powders (The Celestial Powder and The Sculpting Powder) are probably the Holy Grail of dimension. Highlighting and contouring are crucial when it comes to putting on a face — just ask Kim Kardashian. (Lay off the Kardashian Kontour, though; less is more.) The Celestial Powder in Candlelight (I don't know why they bothered naming the shade when there is only one) is an extremely finely milled powder that gives all skin tones a healthy-looking glow without actually looking like it's makeup, and The Sculpting Powder is a neutral grayish brown shade that was clearly designed to look like a natural shadow on your face. Too many have used matte bronzer (which is often a little too orange in tone) to replicate the hollowed-out I-have-not-eaten-in-years effect; this is the real deal. This stuff is capable of making anyone look like they have cheekbones, and the rest of the cosmetics line is nothing to scoff at, either.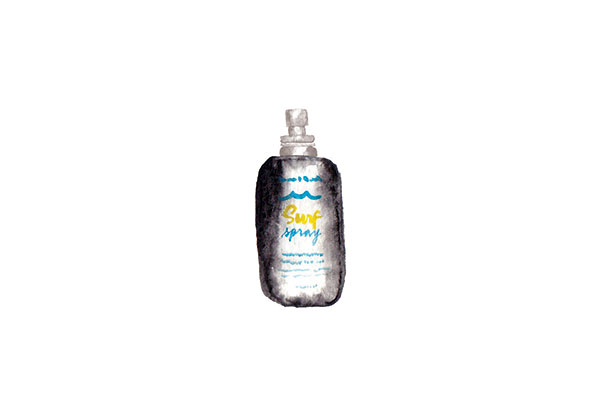 Bumble & Bumble
I think all us big-haired girls breathed a sigh of relief when rebonding was decreed no longer in vogue. Supernaturally pin-straight hair has long since been pushed aside in favor of casual, natural, tousled locks, and making waves was, for some time, the hairdo must do. These days, it's still all about movement and texture, regardless of your level of volume. That said, who hasn't heard of Bumble & Bumble's Surf Spray? The ultimate salt-infused spritz for beach babe texture has long been on every island girl's list, and it's the perfect texturizer for that I-woke-up-like-this cool girl hair. I have long coveted the wide haircare and hairstyling selection the brand has to offer. We need more options than straightening, hair fall minimizing, and damage repairing, and Bumble & Bumble's focus is always the finished product: the look. Your hair is as much a style signature as your trademark lipstick or your "uniform."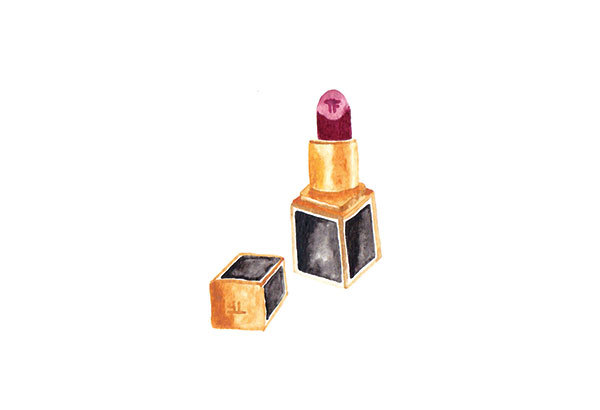 Tom Ford Beauty
Someday, I will compile every list of rules Tom Ford has come up with (not just the ones for style, but also the ones for being a gentleman), and then I will send it to every guy I know because the man knows what he's talking about. His cosmetics and fragrance lines are similarly carefully considered. The product range isn't particularly wide compared to other luxury cosmetics brands, but each item is practical and thought-out. The lipstick and lacquer shades are rich, beautiful, and elegant. The Shade & Illuminate palettes drew our focus to highlighting and contouring before the concept of creating dimension blew up like nobody's business (beyond makeup artists, at least). The scents are complex and layered. And of course, the packaging is luxe and gorgeous. I needed Violet Fatale, Bruised Plum, and Black Orchid yesterday.