Rock out with your ghost out
September 11, 2020 | 12:00am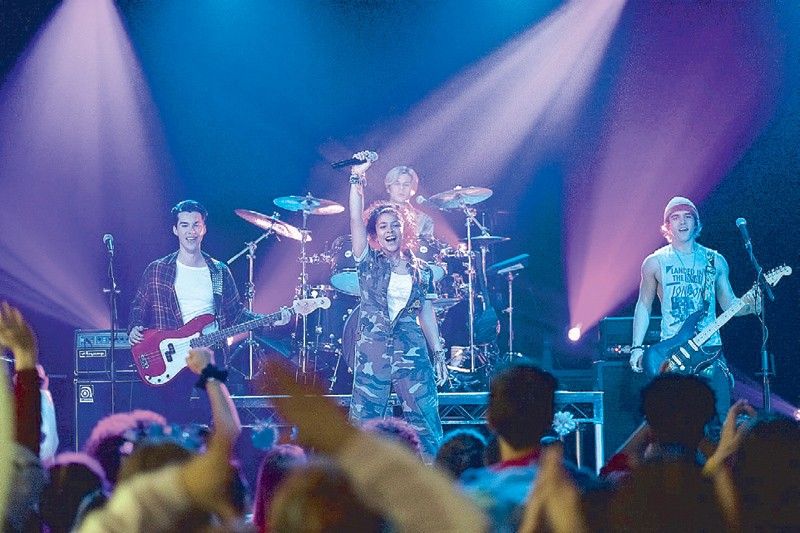 If I told you that you had ghosts in your house, would you be scared? Okay, but what if I told you that said ghosts are cute boys who also happen to be a hit-making band? That would certainly make for interesting company, especially if I were an aspiring musician in high school, and that basically sums up Netflix's new teen musical series Julie and the Phantoms.
The series starts out in 1995 (25 years ago — feel old yet?) at the iconic Orpheum Theater in Los Angeles, where a band called Sunset Curve is about to get their big break. But two hours before the show, they go to an alley and eat some sketchy hotdog sandwiches, and then die. Grim and ridiculous, but that's what happens.
Fast forward to 2020, and 15-year-old Julie Molina (Madison Reyes) is struggling to reconnect with her passion for music after her mom passes away. And as fate would have it (of course), the Sunset Curve boys suddenly warp into Julie's garage-slash-music-studio as ghosts, and pretty soon they discover each others' musical talents and become fast friends (Julie also happens to be a talented singer and songwriter, something that she inherited from her mom).
Now, this is where things get more interesting. At this point, only Julie can see the three boys — lead singer Luke (Charlie Gillespie), drummer Alex (Owen Joyner), and bassist Reggie (Jeremy Shada). But when Julie's best friend Flynn hatches a plan to get Julie back into the music program by getting her to sing in front of the whole school plus the principal, the guys join her onstage, and that's when it happens — everyone else can see them now, too, but only until their song ends.
The show is actually a remake of the 2011 Brazilian show of the same name (Julie e os Fantasmas), brought to life by director Kenny Ortega — the same guy that directed the childhood fave trilogy High School Musical. There's definitely the same vibe — and even the same tropes — in Julie and the Phantoms, including the sensitive jock, the Sharpay Evans, and breaking out into song, but this time in a highly bingeable 30-minute series format.
The show is, of course, updated for 2020. It is adequately diverse, and one of the lead guys is casually introduced as gay (you'll have to watch to find out who). It feels a bit unnecessary to point this out, but it's nice to see LGBTQ+ characters becoming more and more normalized in Hollywood productions, especially those aimed at a younger demographic. If you saw Never Have I Ever that premiered a few months back (also on Netflix), it's a similar feeling.
The show is generally entertaining, and makes for a good weekend watch with nine episodes for its first season. If I were to nitpick, however, it's that at times, it's not quite convincing that the three boys are supposed to be around the same age as Julie and the other high schoolers. Maybe it's the supposedly '90s styling (also quite unconvincing), or perhaps the fact that Julie and her friends are straight outta middle school.
The music is also not as fresh — a bit reminiscent of Camp Rock, which came out in 2008. Not quite reflective of what's coming from mainstream Gen-Z acts, but nevertheless still catchy. There's definitely a formula here, but it's looking a little long in the tooth — I mean, High School Musical 3 also came out in 2008.
If anything, the show is saved by Madison's great vocals, and it's exciting to see her potentially becoming a huge star. Those success stories never get old. The production value also does not disappoint, and if there's anything Julie and the Phantoms takes from HSM, it's that. A solid B+.
* * *
Julie and the Phantoms is now streaming on Netflix.