Trivial pursuit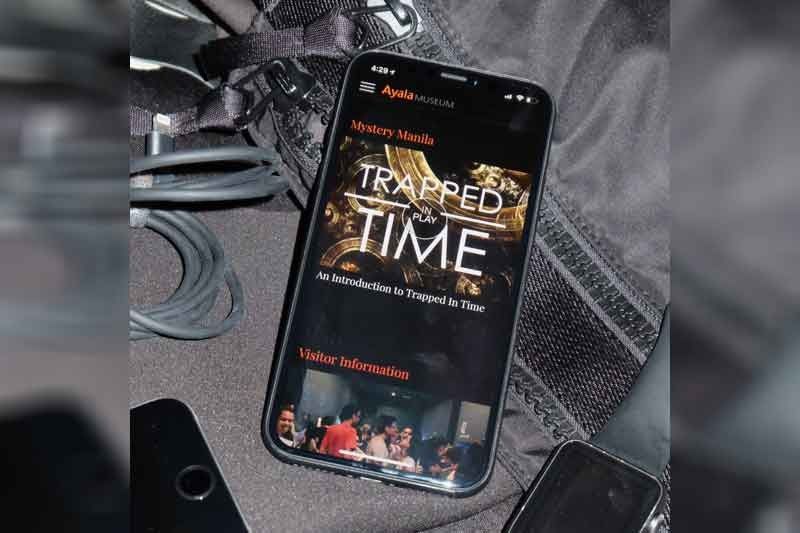 Ayala Museum partnered with Mystery Manila for a triviagame in their new app.
MANILA, Philippines — Before the great academic shift of the late 2010s, summer vacations were always in April and May. We got to see our friends from other schools, and relatives from far away with few scheduling conflicts, go to the beach, enroll in both academic and creative workshops and whatnot. Nowadays, it's more difficult getting together with all the million things happening in the metro, and varying schedules of summer break.
Luckily, learning outside school and getting together with your friends just got easier. Ayala Museum recently came up with an app. App-tly (get it?) called "Ayala Museum," you can gain access to both temporary and permanent exhibitions such as the "Gold of Ancestors," "A Millennium of Contact," "Art and the Order of Nature" and the famous "The Dioramas of Philippine History." Now, the dioramas just got more exciting.
Aside from a virtual tour of the all the dioramas (available in both English and Filipino, no less), Ayala Museum also developed Trapped in Time, an interactive game that will deepen your understanding of Philippine history in partnership with Mystery Manila. If you've been around the past four years, you'll know that Ayala has been partnering with Mystery Manila for Midnight Museum. They hold nights of trivia and adventure for their patrons. Take it from us: every year is a riot. And having tried the game, we can guarantee that it's a game best played at the museum with your extra-competitive classmates.
The app also features events and workshops happening in and around the museum. They recently held basic photography, chemistry and color theory workshops. Not only can you learn more about the available workshops, you can also purchase tickets online. If you missed any workshops that you want to attend, maybe drop Ayala Museum (@ayalamuseum) a tweet. You know we always get a kick when they reply.
* * *
Download the Ayala Museum app on the App Store and the Google Play Store. Follow Ayala Museum on Twitter at @AyalaMuseum for more information.