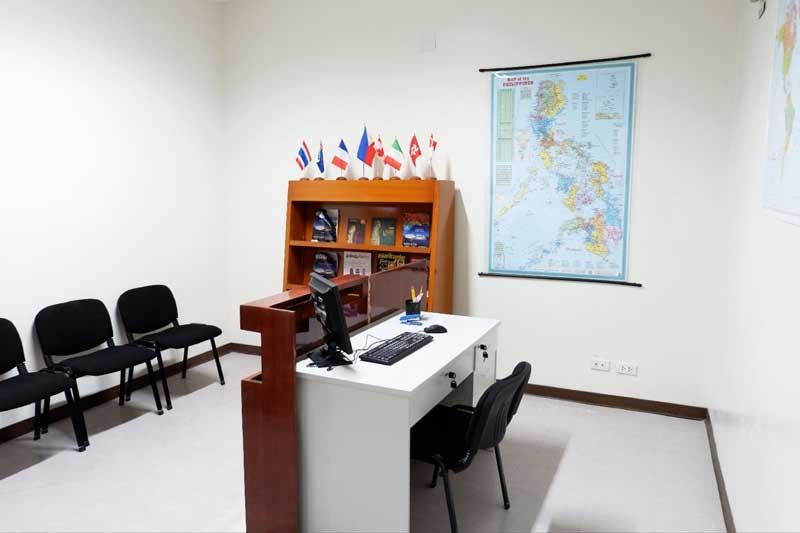 NBS College is inspired by the advocacy of National Book Store's beloved founder Socorro "Lola Coring" Cancio-Ramos.
Inspired to further promote education, National Book Store opens its first ever school in Quezon City.
MANILA, Philippines — If there's anything the Philippines could use more of, it's definitely schools. Education has always been at the forefront for an institutional brand like National Book Store, which, for over 75 years, has encouraged Filipinos young and old to read and learn. It was only natural, then, that they set up their own school, inspired by the advocacy of beloved NBS founder Socorro "Lola Coring" Cancio-Ramos.
"Education has always been something close to my heart. I've seen what a difference education can make on people," says NBS College president Adrian Ramos.
NBS College sits on the third and fourth floor of the National Book Store Building along Quezon Avenue in Quezon City, and is the newest tertiary educational institution in the country. The school is outfitted with modern facilities and classrooms ideal for both theoretical and practical learning. For example, the school has set up simulation rooms for their tourism management and entrepreneurship students. With six undergraduate courses, the new school aims to produce future leaders and professionals in various fields, helping more Filipinos become competitive in the labor market.
Their six courses are as follows: Bachelor of Science in Accountancy, Bachelor of Science in Accounting Information System, Bachelor of Science in Entrepreneurship, Bachelor of Science in Computer Science, Bachelor of Science in Tourism Management, Bachelor of Science in Tourism Management, and Bachelor of Library Information Science.
Ramos explains that they decided to focus on six courses first in order to provide their students with the best experience during their studies. "While the core question was really about which courses students would be able to easily find jobs with, I think at the end of the day we could've started offering 10, 15, 20 courses off the bat and provide a good customer experience," he explains, but "we tried to keep it neat and tight, and really focus on those six courses first."
The college has already begun accepting applicants, and has offered various grants and scholarships for students. For example, pioneer students will be given P12,500 each per year for four years for their schooling and expenses. They will also be exempted from any tuition fee increases during their stay. NBS College will be providing merit-based scholarships for senior high school students. There will also be need-based scholarships for 10 students at their pioneer batch.
* * *
For more information, visit nbscollege.edu.ph.