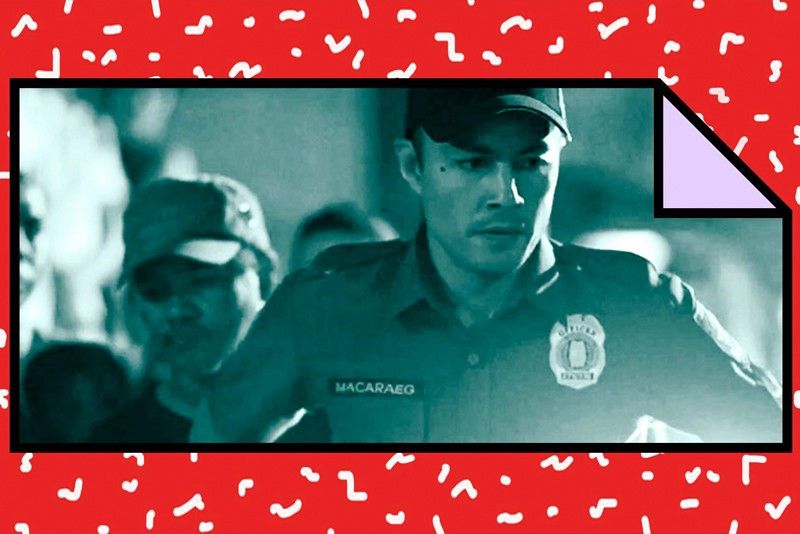 Not so Brillante: Mr. Mendoza's latest work has chosen to brush aside characters in favor of making his one, great point: that the war on drugs is "necessary."
'Amo' tells us nothing new
'Amo,' to the very depressing end, simply says, 'This is life, and that's all I can say about it.'
Even before it premiered on Netflix, Amo had gained an unfortunate reputation for being a) detestable, and b) unwatchable. After all, the premise alone is pretty questionable: it's yet another one of Brillante Mendoza's gritty takes on impoverished life in the Philippines, with President Duterte's controversial war on drugs in the foreground. Interest groups and members of the opposition urged that Netflix cancel the show, claiming that Mr. Mendoza, a known supporter of the President, has merely used the show as an opportunity to glorify the bloody drug conflict, and justify the thousands of deaths and acts of police brutality that continues to prevail under his administration.
The story of Amo begins with a high school student named Joseph, who makes a habit out of cutting class so he can pick up shabu for various people in his community. He gets caught in a drug bust, but saved by his uncle, a police officer, who peddles his influence in local government to get Joseph saved from the Philippine Drug Enforcement Agency's list of suspected drug addicts. But while the risk of getting shot by cops and being tagged as a junkie looms close, Joseph falls deeper into the drug trade, becoming a mule for his brother-in-law, which — spoiler alert! — doesn't end well for anyone in their family.
When I decided to take a stab at the show after its April 9 premiere, I thought I'd suspend judgment for as long as I could. I'm not exactly a fan of the President nor his war on drugs, but Mr. Mendoza is a respected filmmaker in his own right — and whether we agree with it or not, his art does deserve consumption and discussion.
As I write this, I still can't believe that I managed to sit through all 13 episodes in one sitting; that's almost five hours of my life I'm never going to get back. Still, it's difficult for a show to capture an audience for that long, which is something Mendoza has always been excellent at — if only because his portrayal of the Filipino experience is what many consider almost pornographic. Many of us think we know what is going on when it comes to the drug conflict, but Amo immerses us in a world where poverty is a hideous reality, absolutely nobody is a hero, and the only way to cure society's ills is to get rid of its cancers. It seems that, from Mendoza's perspective, there's no one to blame but everyone involved in the drug trade.
Mendoza makes a pretty strong stance, but that isn't even what makes the show such a difficult watch. Amo feels like the director's cinematic version of a mediocre TED Talk: all that time allotted to you, and this is all you had to say about the topic? There is no fresh take on the social issues that pervade in Joseph's world, and it's difficult to let something like that pass with any work by Mendoza, who has quite literally made a career out of portraying the lives of the less fortunate. The filmmaker may have found an unlikely heroine in Jaclyn Jose's award-winning take on a drug dealer in Ma' Rosa, but Amo simply rehashes everything that happened in that film, but longer. Like, way longer. Needlessly longer. Painfully longer.
It really didn't have to be that long.
That is perhaps one of Amo's greater offenses — the sheer length of tracking shots in which characters continue to do things long after the fact has been established. Moments such as walking down the street, dressing up, or even the few sex scenes in the show become gratuitous too quickly. This is classic Brillante Mendoza, these languorous moments that add little to the plot. But even with greater luxury of pacing in a series format, these moments just slow the narrative down, and somehow reveal the clunkiness of the plot. Plots, rather. Because while Amo's main theme is about the war on drugs, it is really about two very disjointed story arcs: the first, about Joseph and his rise and fall as a drug dealer, and second, about a Japanese national who gets kidnapped by rogue cops and is killed when his wife fails to make ransom. The only thing that connected these two stories is the common cast of characters. Aside from that, Amo pretty much introduces the second story with barely a goodbye to Joseph and his sad tale.
It's that stark grittiness, which Mendoza seems to rely on, that makes it feel less like an homage and more like those cheesy reenactments in true crime shows. (#Pagsasadula) Amo draws such strong inspiration from issues such as the summary execution of suspected drug dealers, to the botched kidnapping of Korean national Jee Ick-Joo, but conveniently ignores the most important questions that it raises: what can we do about a rotten public education system, when high school students would prefer to be drug mules than go to school? When will dirty cops ever get their due? Can kidnapping and murder be justified by the evil acts of the victims — whether small-time pusher or multinational drug lord?
These are not new questions either, and we would hope that, after numerous films on the subject, Brillante Mendoza might have something to say about it. But Amo, to the very depressing end, simply says, "This is life, and that's all I can say about it." It's not only sad to see how hopeless it portrays the quotidian struggles of every Filipino, but also at how little the story regards its female and LGBT characters. In Amo's world, women are long-suffering mothers who fail at parenting their children, prostitutes who unfailingly take advantage of people, and side chicks who get kicked out of their boyfriend's funerals. As for the LGBT, apparently they are not only the source of luxury drugs in nightclubs, they are also unapologetic rapists. But do we get anything more than a few scenes that completely misrepresent all of them? Of course not.
This is why, despite sitting through four hours of Amo, it's unfair to consider its minute merits. Mendoza's latest work has chosen to brush aside characters, whose stories deserve to be told, in favor of making his one, great point: the war on drugs is necessary. That said, with all judgment unsuspended, I must say — this show sucks.