Blank slate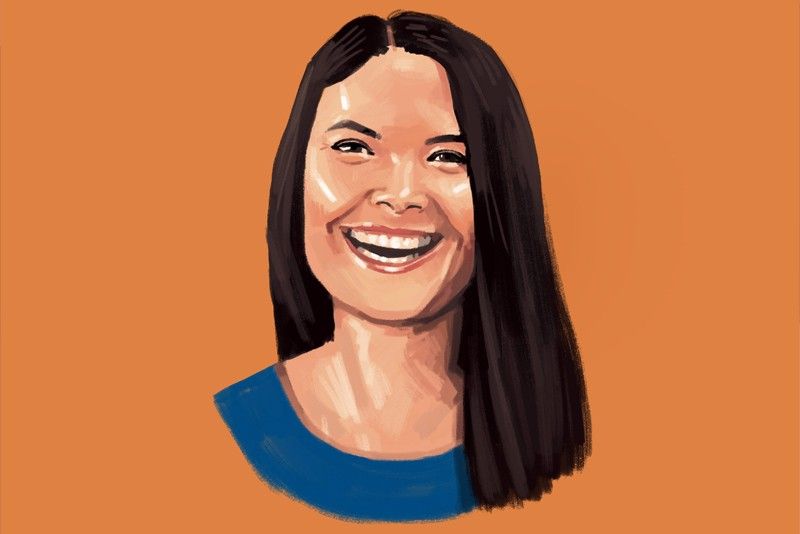 Canva's CEO Melanie Perkins tells us how you can join the design company's new Manila engineering function.
MANILA, Philippines — Ever since The Internship with Vince Vaughn and Owen Wilson hit the cinemas in 2013, almost every fresh graduate dreamed of working in a space with a slide, a pool table, and very cool bosses. I mean, who wouldn't? It's basically the work-life balance that every other young professional is working hard to achieve.
This type of culture is common in startups in Silicon Valley — not very common in the Philippines, especially since the tech industry here is just in its infancy stage in comparison to that in California. If there's one thing we're sure of though, it's that the talent in the country is impressive, and even multinational companies are taking their business here to employ Filipinos.
Take Canva, as an example. Founded in 2012, Canva is a website where you can access thousands upon thousands of graphic design templates that you can use for your school presentations, business flyers, and marketing plans among others. The templates are fully customizable with both free and premium fonts and images.
The current website is already beautifully designed both aesthetically and UX-wise, so when we heard the news that they're opening an Engineering function in Manila, we know that things will only be getting better from here. They're looking to grow their local team from 97 to 150+ and you can easily be one of them. "The country has a very strong design community and global aesthetic, and is well-known for producing topnotch engineering talent," says Canva co-founder, CEO, and girl boss of our dreams Melanie Perkins. "For us, it makes perfect sense to bolster our engineering capability with a new team in Manila."
Zach Kitschke, head of people at Canva, also said that "employees in both offices enjoy gym subsidies, in-house chefs who cook breakfast and lunch, extraordinary team celebrations, and many more benefits."
Interested? We chatted with Melanie at the media brunch they hosted a few weeks ago to talk more about their culture and how to thrive in the tech industry as a woman.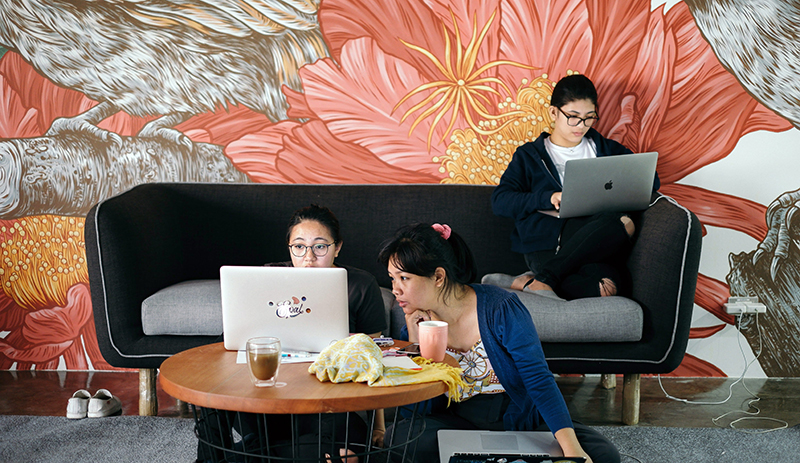 In full bloom: Founded in 2012,
Canva

is currently looking to grow its team in Manila.
How did you create this culture in Canva? Was it something you have always envisioned or did it just grow as time progressed?
It's a culmination of both. From the very earliest days, I've always wanted to create a company that I wanted to work in. So to me, that meant everyone — regardless of your experience — can have as much context to do awesome things. It can be really silly and it can take advantage of everyone's creativity and passion. That's what sets the foundation of the company because then everyone's thinking about each other as people rather than just co-workers and getting to know each other on a more personal level as well.
Those things have been very intentional but then it happened organically. Even though the values have been imbued in our culture right from the early days, we've just formalized it recently. A lot of people think that the culture is about the perks or it costs a lot of money, but it doesn't. I think it's really about how you treat people.
Is technology or design the industry you wanted to go into?
I've always been passionate about helping the world to achieve their goals and to make the world a better place, as cheesy as that sounds. When I was at school, I had no idea what I wanted to do when I grow up. But I think what I realized was that technology can actually be a platform to help the world achieve these. I'm really excited by the prospects of what we've been able to achieve so far as far as the support that we can give to non-profits to reach their big goals. What's fun is when you see technology and then pretty much any other industry collide and having those different vantage points. It's pretty magical what we can do.
A lot of people have this misconception that design is just making things look pretty. Canva really helps people to embody that good design aesthetic or effective communication.
Absolutely. Design is about helping people communicate their message and ideas, and to help them reach their goals. I think there's so much noise in the world. And to be able to distill your message down into a way that can be easily interpreted is so important when you're trying to land a job or get your small business off the ground.
We heard that you have a job opening at Canva. Do you have any tips for those who want to apply?
We are looking for incredible people. One of our values is to set crazy big goals and make them happen and so we're looking for people who are goal-oriented and are able to show through the application and they go over and above to achieve great things. People that are really creative and passionate about their work and people who really want to have an impact and make a difference. I think those sorts of traits are what we're looking for.