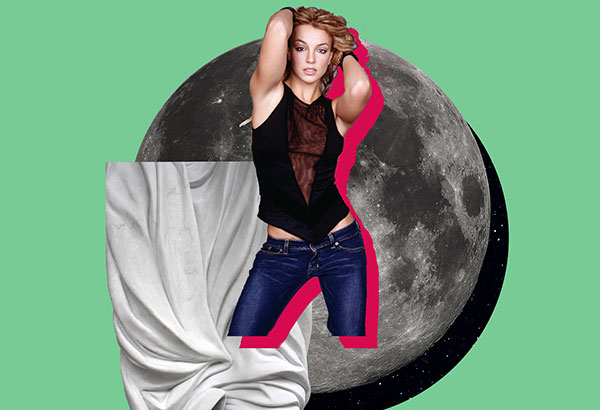 Pam Musni
(The Philippine Star) - December 28, 2017 - 4:00pm
MANILA, Philippines — Flashback: 2000 was the year before everything changed. The Twin Towers were still intact in Downtown Manhattan. Erap Estrada had yet to be impeached. And for me, it was the year I made my greatest discovery: Britney Spears.
As a six-year-old kid without siblings, most of the entertainment I consumed at that point was the usual cutesy stuff catering to kids. I didn't have any real reference point when it came to growing up except for my mother and aunts, who were much older than I was. So when I saw Britney Spears for the first time — rocking that white, midriff-baring outfit as she danced to Oops, I Did It Again — I was sold. She was new, she was unique, and to my six-year-old mind she was the epitome of that transitional, grown-up woman I could look up to.
The following year, I saw both the demise of the Twin Towers and the impeachment of Erap; not fully understanding what both events meant, but vaguely feeling something had changed. But throughout these turbulent events, Britney was forever, the peak quintessential 2000s female. Or so I thought. Come 2007, I first saw the Chris Crocker video on YouTube ("Leave Britney alone!") that would open the floodgates. I didn't know what to feel at first. Up until then, I had believed that Britney could do no wrong; why would anyone think otherwise? From denial, came a Crocker-esque heightened fury — who would dare defame Queen Britney, after everything she'd done for us?
Eventually, the ambivalence I held towards these crazy acts had blown into a detachment towards Britney herself; perhaps as a defense mechanism. But just as Britney slowly faded into my repressed memories, so did a lesson slowly emerge. And in 2017, it was one I found myself using at full-force.
2017 saw itself continuing the saga of drama that began in 2016. But while last year felt more like a succession of sucker punches and misfortunes, 2017 on the other hand feels like an alternate dimension — the people who had sworn to protect us have become the ones to fear. Policies and plans that seem to be for the greater good actually aggravate the problems of those they supposedly serve. We've become more wary of where we get our information, lest it's an "alternative fact" or "fake news." But cruelest of all, perhaps, is that in 2017, we've seen the people we had once strongly admired become villains in their own right.
Death might have been 2016's specialty (Bowie, Prince, Carrie Fisher) but exposés were 2017's. And while many of them have been for the better — such as the outing of sexual predators like Harvey Weinstein and the many political snafus — some have been a little harder to digest, like J.K. Rowling supporting the casting of Johnny Depp in Fantastic Beasts 2. Depp has been accused of domestic abuse by his ex-wife Amber Heard. Singer Melanie Martinez was accused of raping her friend Timothy Heller. Joshua Harris of I Kissed Dating Goodbye fame admitted this his book had distorted people's views of sexuality and marriage. Each of these people, in their own right, were iconic figures to generations while growing up.
And perhaps that's why it hurts a little more to pick them apart, compared to the other monsters we've got no emotional connection to. Like Britney, these people have become monuments in our lives, people we had once wished to emulate in some way. We admired J.K.'s ability to warp us into worlds that felt real and transformative. Melanie's dark and unique takes on pop. Joshua's convictions when it came to love. We idolized them, placing them on pedestals so we could look up to them even more.
The thing is, most of the time it isn't them we see. We see an ideal, a manifestation of our own personal brand of perfect, a hope we pin to our own selves. The reason why we feel so close to our idols isn't necessarily because of proximity; it's because we see ourselves in them — reconciling our own dreams, aspirations, morals and values with their own. Because of that, we don't often get to see the true person behind the façades we made for them. When a red flag does come by, we don't always notice it as easily. And when we do, the experience isn't pleasant.
But this is why we have to interrogate our idols — or at least, our relationship with them. In 2017, we've seen what happens when bias trumps the greater good, when we put people in power based on preference rather than a deeper evaluation of whether they are fit for the role. We need to remember that idols are just idols and not a moral absolute. Burn them if necessary.
But does this mean we should stop idolizing people? Not necessarily. After all, there's a certain inevitability when it comes to idolization; you never learn how to, you just do. Used in the right capacity, the ability to idolize can also be beneficial, be it choosing whom to idolize more wisely, or rallying behind those stan-worthy people working for a good cause. And if idolization involves projecting ourselves, looking into whom we choose to idolize can be an opportunity to evaluate ourselves.
But even so, we must constantly subject our idols to the same scrutiny as we would any other public figure to ensure that history does not repeat itself. We have, after all, seen what blind idolization can do. And if we look up to someone of great influence — be it a politician, a key-player mogul, or an influential celebrity — we must be wary when we see them do something questionable; call them out if we have to. Because now is not the time to be swayed. Now, more than ever, we must keep on our toes and fight on.