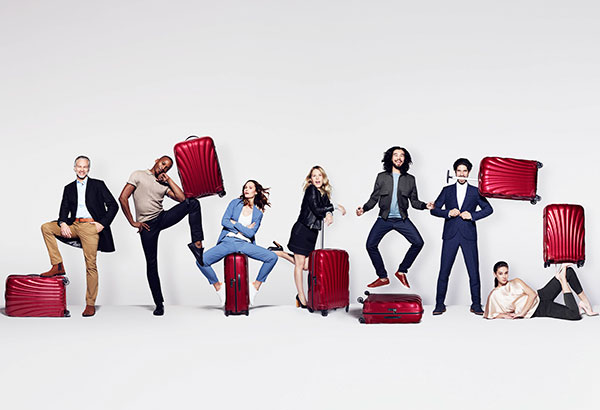 Samsonite's 2017 global campaign "For the Serious Traveler" was shot by renowned photographer Rankin.
MANILA, Philippines — You know how it goes on family vacations — everyone gets assigned to tick off a couple of boxes in the collective to-do list. Fortunately for you, you get the almost impossible task of picking out the family luggage, in which you have to pick one for different personalities and preferences. Got a brother obsessed with superheroes? Well, worry not. There's now a place that can finally make his Iron Man dreams come true.
Just visit the newly opened House of Samsonite in Greenbelt 5 and you'll know what we mean. The world's leading brand of travel lifestyle bags and luggage, Samsonite has just transformed their flagship store into a convenient place for all sorts of bag-shopping, whether it be for travel, business, or even daily use. Aside from their super cute superhero-themed bags, you can even find the perfect tote for school (and you can be sure it'll be durable enough to carry to and from the classroom). If your family vacation is in need of color coordinated luggage, then look no further than Samsonite's selection of travel bags in all shapes and sizes. Believe us, even if you cram your luggage shopping at the last minute (we won't judge), Samsonite's got your back.
***
The newly opened House of Samsonite is located in Greenbelt 5, Makati City. For more details, visit www.samsonite.com.ph.