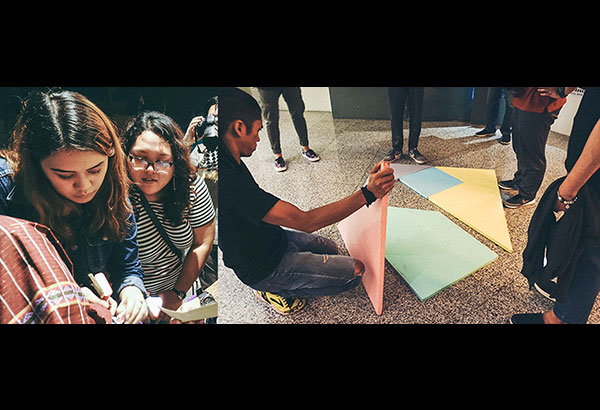 Tales and tangrams: Each floor of Ayala Museum was filled with trivia questions and puzzles on Philippine history and folklore.
MANILA, Philippines — This is how Midnight Museum usually starts for a seasoned pro: you go inside Ayala Museum with a game plan on how to finish the puzzles quickly, but you still end up scratching your head at every level. At least that's what our group went through last Oct. 27. That's only expected considering the geniuses of Mystery Manila created a challenging Philippine history and folklore-inspired escape room (or in this case, the museum) game specifically for Midnight Museum.
In Quest of Heroes, each group was assigned one tribe that represented the four elements: Tausug, Maranao, T'Boli or Bontoc. To figure out our tribe, we had to give an offering to Bulul, the rice god of the Cordilleras. Each level of the museum holds a puzzle that has to be solved to appease the gods and move on to the next level.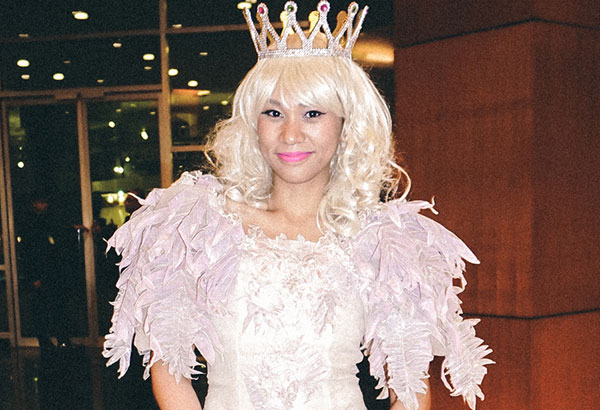 Defying gravity: Young STAR Costume of the Night winner Louise Guerrero. Photos by INA JACOBE
The dioramas held the answers to the picture puzzle that needed to be solved to set Malakas (as in the OTP of Maganda) free. It was fairly easy since we know our history, but the memories of the first-ever Midnight Museum (a terrifying and terrific immersive theater in collaboration with Sipat Lawin that scars me until this day) got in the way of finishing it fast. Laser pointers and mirrors were involved in another puzzle, while another required some flexing of our math muscles. As with any game, the puzzles get harder as you progress. Imagine looking for your assigned tangram shape on the entire fourth floor, and solving it with giant pieces right after. Turns out it wasn't just our brains that needed flexing; we had to use our brawn, too.
At one point in the game, we were running around with a lady dressed up as Ron Burgundy (from Anchorman: The Legend of Ron Burgundy) and a baby in a dinosaur onesie. But at the end of the night, it was Louise Guerrero who won Young STAR's Costume of the Night with her elaborate fairy costume that can battle Wicked's Glinda.
This is the kind of experience that Ayala Museum endeavors to create for its patrons and friends every Halloween season. There's a reason why people flock to the museum excited and adorned with cute and spooky costumes. We're looking forward to the next one — hopefully it'll have more jump scares and screaming.