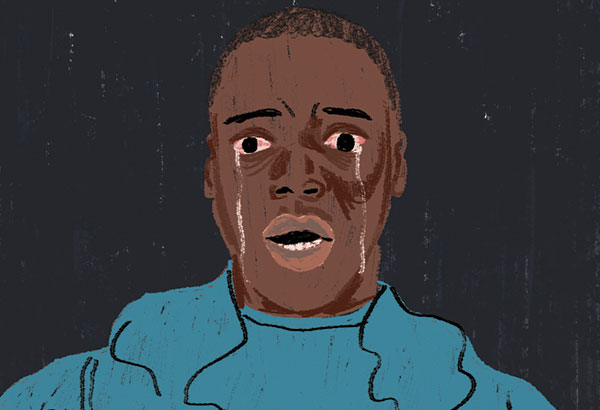 MANILA, Philippines — Here's a frightening concept: horror movies don't have to be scary. Don't get us wrong; many of the best horror films are bed-wettingly terrifying. But it's a misconception that all horror movies are measured by how much they make you scream. In fact, horror has assumed so many forms throughout history that it's impossible to properly define. But at the very least, many critics and writers agree that horror is its own form of metaphor-heavy storytelling, typically involving the power dynamics that emerge when unknown forces disrupt the status quo. To elaborate, here are seven horror movies that won't scare you — but serve as some of the best recent examples of what the genre has to offer.
Get Out
(Jordan Peele, 2017)
Perhaps the most accessible and downright fun horror film in the last decade is Jordan Peele's story of a black man whose out-of-town trip to meet his white girlfriend's parents goes horribly wrong. Peele uses the language of horror movies to criticize liberal racism (AKA white people who say they aren't racist, but are totally racist), and to illustrate the inequalities of being black in America. Get Out also manages to mine unnerving horror and hilarious comedy from the exact same moments, proving that the sheer absurdity of scary things is worth a laugh, too.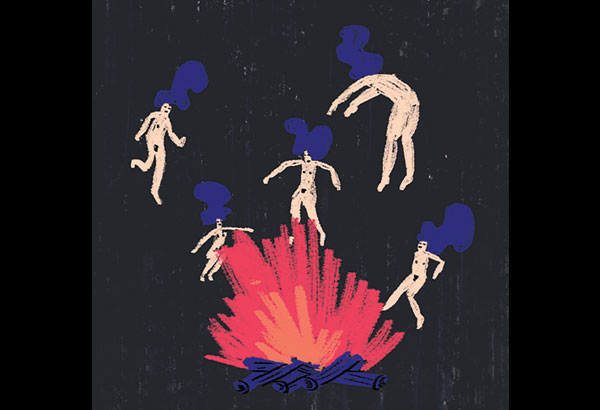 The Witch
(Robert Eggers, 2016)
This tale of a 17th-century Christian family being torn apart by suspicions of witchcraft is a pretty special horror film in that it doesn't subscribe to the dichotomy of Christianity vs. evil. Instead, The Witch makes both sides equally disturbing, becoming a cautionary tale about how blind faith can do even more harm than whatever's lurking in the woods. There are no jump scares in Robert Eggers' film, but the atmosphere he creates through pure natural lighting and a script written in Ye Olde English makes you feel unsafe from the first frame.

It Follows
(David Robert Mitchell, 2015)
The premise of David Robert Mitchell's sophomore movie is ripe for ridicule: a sexually transmitted curse is passed on to a young woman, whose only chance of surviving is to pass it on to someone else. So you're unlikely to scream while watching It Follows. It's slow and odd (the titular "it" only walks toward the cursed people), but it also happens to be a genuinely sad coming-of-age film. As a story about a girl forced to give up her innocence, there's nothing else like it.

The Wailing
(Na Hong-jin, 2016)
Foreign language horror movies are always a treat, not just because they show us truly awful things that Hollywood wouldn't touch, but because of how culturally specific they are. Na Hong-jin's The Wailing, which sees a policeman investigating a disease in a small village, works as a study of Korean folklore and supernatural beliefs, while remaining consistent with what the late film critic Robin Wood described as the "return of the repressed"—that is, these forgotten traditions coming back to haunt modern society. That's right: this is straight-up educational horror.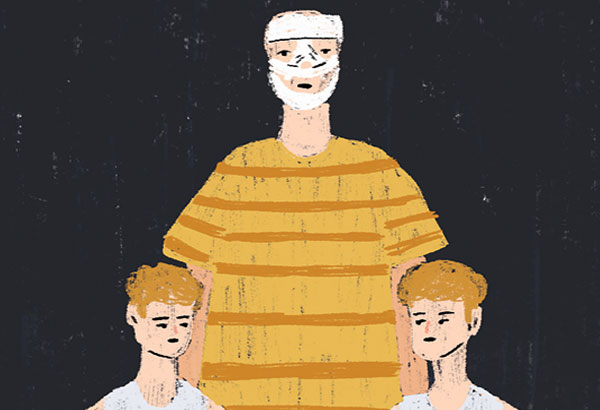 Goodnight Mommy
(Veronika Franz, Severin Fiala, 2015)
Similar to the legit-scary The Babadook, this Austrian film explores the distrust that can grow between mothers and their offspring. Here, when the titular mommy comes home from a facial operation, her twin sons become convinced that she is an imposter assuming the role of mother. In keeping with the idea that most horror movies are about power dynamics, Goodnight Mommy is less disturbing for its visuals and sound and more so for how it toys with our expectations of who to root for: a cruel mom, or two equally cruel kids?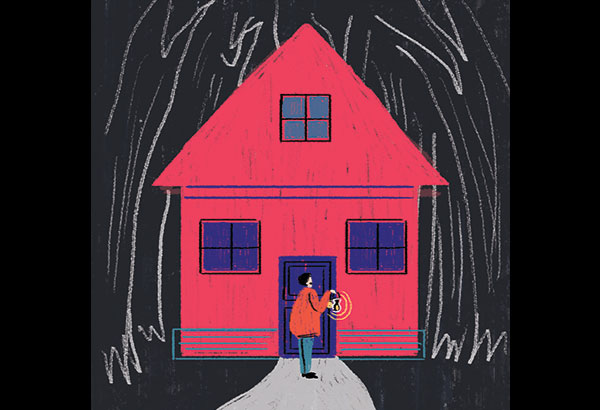 It Comes at Night
(Trey Edward Shults, 2017)
Instead of trying to make a grand statement about something, It Comes at Night goes back to horror's fundamental roots: the fear of the unknown. In this post-apocalyptic story about two families trying to survive an ambiguous threat, the unknown exists simply to spur the humans into acting inhumanely toward each other. Also, through strong performances and some very clever use of different aspect ratios, It Comes at Night is proof that the things that make a horror movie good are the same things that make any movie good: quality filmmaking.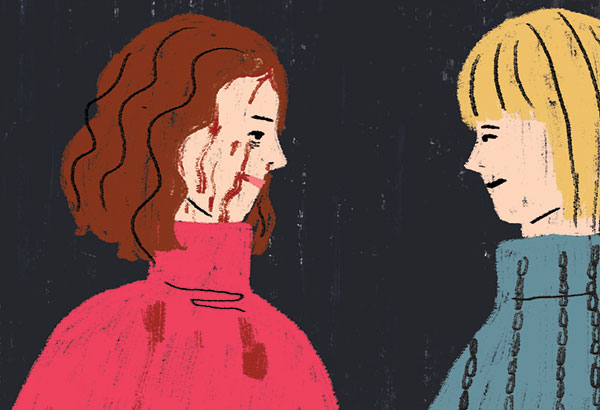 Let the Right One In
(Tomas Alfredson, 2008)
Though older than the other films here, Tomas Alfredson's Let the Right One In still has every right to be in this conversation. Delicately beautiful, emotionally affecting, and light-years better than Twilight, this Swedish love story between a 12-year-old outcast and a vampire child represents the return of the repressed in every way. In the face of an oppressive status quo, these two "freaks" ultimately find something worth living for in each other. When's the last time a horror movie made your cold, dead heart feel warm and fuzzy inside?
Art by GIANNE ENCARNACION