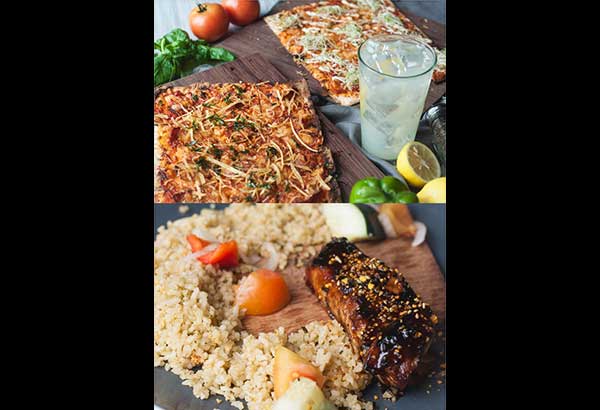 Our faves get an upgrade: TGIFridays launches new dishes from their "Fresh from the Chef" concept. Photos by INA JACOBE
CHECKOUT COUNTER:Friday hospitality
Jam Pascual
(The Philippine Star) - August 3, 2017 - 4:00pm
MANILA, Philippines - TGIFridays is the kind of restaurant that pretty much owns the culinary genre of "American comfort food." The defining characteristics: big servings and strong flavor. It's a simple approach, but one that — and this is easy to forget — still requires a lot of artistry.
That creativity is more apparent in TGIFridays' 19 new dishes. These new offerings are from the "Fresh from the Chef" concept, which is founded on the idea of the restaurants' chefs playing with fresh ingredients and pushing the envelope beyond what the restaurant's menus are used to offering.
If you're interested in starting light, you can go for the fresh Oriental Sesame Salad; but if you'd rather get right to savory, you could also pound the Bacon and Cheese Poutine (it's impossible to take just one bite).
The spotlight shines brightest on the bigger dishes, which include sandwiches and wood-smoked entrees. The Chicken Banh Mi Sandwich is a decent, faithful take on a delicacy outside of TGIFridays' cultural purview. But the entrees — oh, man. The Miso-glazed Tuna and Balsamic Glazed Chops are tender, flavorful viands, and we have to give props to the flavored pilaf that comes with each dish. Different tastes and textures coming together in harmony: that's Fridays' bliss.
If you're looking for something a little more outside of TGIFridays' usual fanfare, you'll pleased to see the new dishes include flatbreads. We recommend you get the 4-Cheese Garlic Flatbread, its strong kick courtesy of fried garlic toppings, tastefully countered with a helping of alfalfa sprouts on each slice.
Bistro Group corporate chef Josh Boutwood and TGIFridays executive chef Greg Natividad worked on the new "Fresh from the Chef" menu with the aim to keep it inventive, while also making sure the new dishes will sit right at home with the restaurant's older, time-tested dishes. If that was the idea, then they were successful. You might wanna keep TGIFridays in mind for the next Friday payday that comes along.