Pop culture party: 20 books
Carina Santos
(The Philippine Star) - November 25, 2016 - 12:00am
MANILA, Philippines - 1. Neverwhere by Neil Gaiman (1996) — Neverwhere tells of Richard Mayhew, a typical English man, whose life turns upside down (or underground) when he runs into half-dead, beautiful Door. Beguiling (and in grave danger), Door manages to hook boring Richard into helping her avenge her family in London Below, causing him to face demons and places he could never even dream of.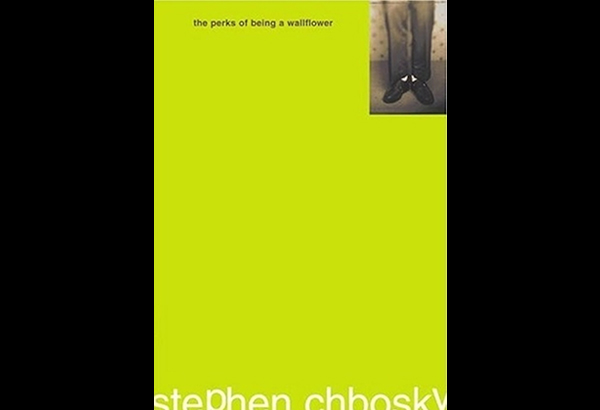 2. The Perks of Being a Wallflower by Stephen Chbosky (1999) — Shy, quiet Charlie writes to you, the reader, as though you were friends, mirroring the ease of today's anonymous unloading of thoughts and feelings online. Through Charlie's letters, his story is revealed, little by little, and you get to help him out just by listening.
3. The Amazing Adventures of Kavalier & Clay by Michael Chabon (2000) — This lush and sprawling book won the Pulitzer Prize in Fiction in 2001. Set (mostly) in New York in the middle of the Second World War, Kavalier & Clay tells the tale of two cousins reunited by tragedy, the rise of the superhero and the age of comics that followed, and looks into how the pasts we try to escape catch up with us.
4. Sloppy Firsts (2001) and Second Helpings (2003) by Megan McCafferty — Told in journal form, Sloppy Firsts and Second Helpings are the first two books in Megan McCafferty's "Jessica Darling" series, beginning as Jessica's best friend, Hope, moves away. Left alone to her teenage feelings — including a number of physical and psychological ailments, forbidden love, and childhood friends she has just grown apart from — Jessica does it the best way she knows how: writing, in secret, and as snarkily as possible.
5. Looking for Alaska by John Green (2005) — John Green's first novel may not be his best, but it explores how, even in close friendship, we sometimes fail to see people complexly. Something forces the main character, Miles, to see beyond what he would rather see in a person, and recognize someone whole.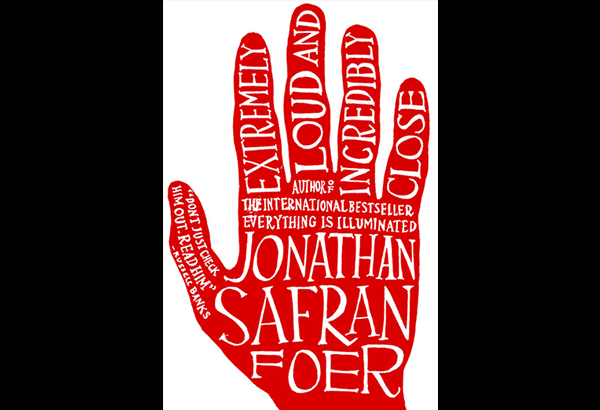 6. Extremely Loud and Incredibly Close by Jonathan Safran Foer (2005) — 9/11 was the terrorist-driven tragedy that defined this generation, and Jonathan Safran Foer attempts to make sense of this site of loss through the voice of precocious nine-year-old Oskar Schell. Oskar decides to solve a mystery he believes was left behind by his father, towards his own healing and redemption.
7. Refusing Heaven by Jack Gilbert (2005) — A reminder of the beauty of taking the sadnesses and losses that come with joys and blessings, Gilbert manages to reveal the world to the viewer through clear, intimate, and inescapably true poetry.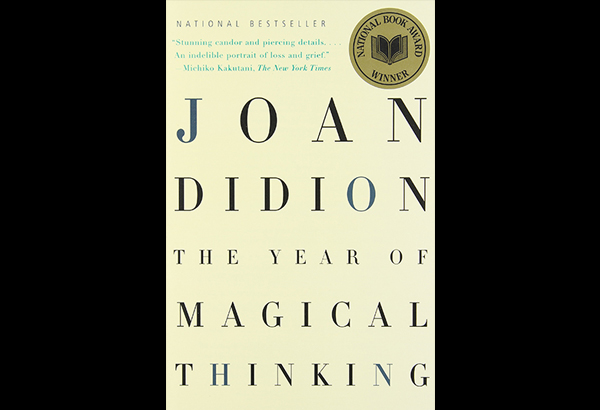 8. The Year of Magical Thinking by Joan Didion (2005) — A stunning portrait of loss and grief, The Year of Magical Thinking is Joan Didion's unflinching record of the death of her husband, John, and how she dealt and processed that loss as their only daughter, Quintana, lay comatose in the ICU. It won the National Book Award for Nonfiction in 2005.
9. It's Kind of a Funny Story by Ned Vizzini (2006) — A bittersweet recommendation, but a necessary one. It's Kind of a Funny Story follows depressed and suicidal Craig, who elects to be checked into a mental institution for adults, mirroring Vizzini's own self-intervention when struck by his own brush with depression. The novel is, at turns, real, funny, affecting, and cautiously hopeful.
10. Asterios Polyp by David Mazzucchelli (2009) — Asterios Polyp is astoundingly gorgeous, a visual companion to the themes and characters of the novel as a whole. Mazzucchelli ultimately tells the story of a man, reflecting on the decisions he's made in his life that got him to the present, and then learning to live with the consequences.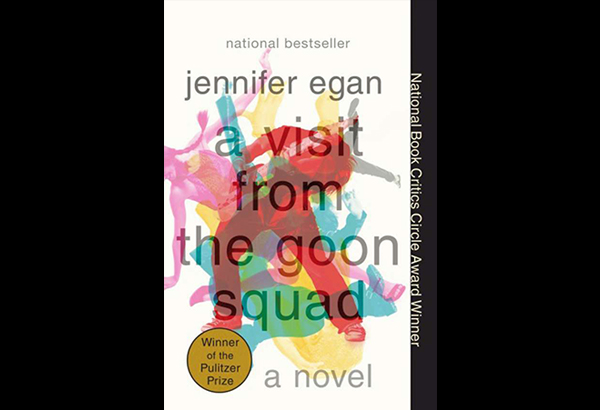 11. A Visit from the Goon Squad by Jennifer Egan (2010) — Jennifer Egan's A Visit from the Goon Squad, which won the Pulitzer Prize for Fiction in 2011, is surprisingly short for the number of singular stories —all intersecting with music and with one another — this atypical novel dares to tell.
12. Although of Course You End Up Becoming Yourself: A Road Trip with David Foster Wallace by David Lipsky (2010) — It's exactly what it says: something like a transcript of conversations on a road trip with two Davids, during which Lipsky accompanied Wallace on the very specific time in which his behemoth of a novel, Infinite Jest, catapulted him into fame, spanning a myriad of topics — a peek into David Foster Wallace's brain. A film adaptation, The End of the Tour, was released in 2015.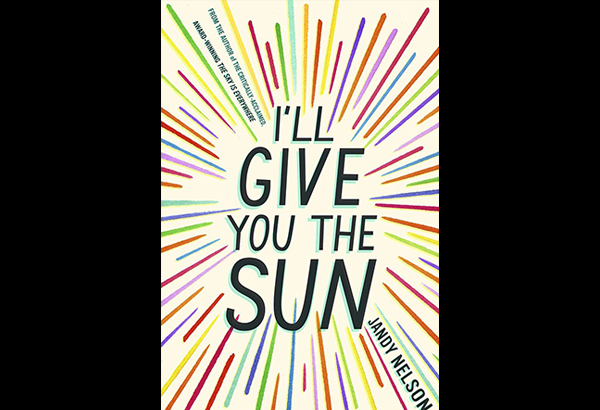 13. I'll Give You the Sun by Jandy Nelson (2014) — I'll Give You the Sun is a story halved between two twins, Jude and Noah, who are incredibly close with each other, despite being polar opposites. Through tragic circumstances, the twins break apart, partway through the novel, which tells a story of family, loss and the pain and incandescent happiness of first love.
14. The Empathy Exams by Leslie Jamison (2014) — The Empathy Exams, which should be required reading, is a series of essays that try and answer the dilemma of being a human in today's world. The book opens with an essay based on Jamison's experiences as a medical actor, further confronting pain and one another's humanity, in the hopes of discovering what it means to be a human within our own context and that of others.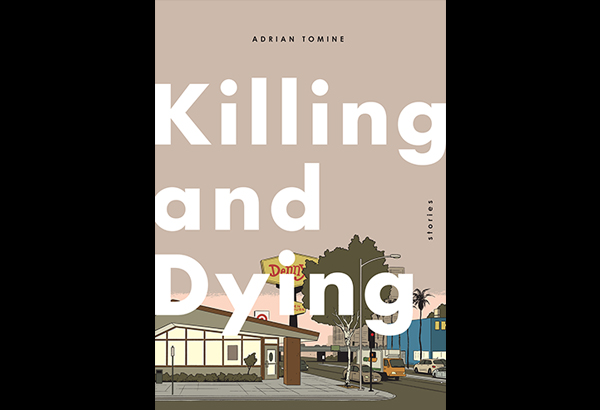 15. Killing and Dying by Adrian Tomine (2015) — Killing and Dying is Adrian Tomine's latest collection of stories, exploring contemporary themes and concerns from all sorts of angles, told in all sorts of ways, like it is. Many of the stories can be sad or lonely or frustrating — not that hard to imagine, given its title. A real portrait of today that manages to keep the reader from falling into despair.
16. Nimona by Noelle Stevenson (2015) — Noelle Stevenson, having garnered fame with her funny and irreverent fandom-based comics, has created a truly delightful debut graphic novel featuring a not-so-evil supervillain, Lord Blackheart, and his sidekick, Nimona, whose mysterious powers escalate their fun roguery to terrifying heights. Funny, endearing, and original, Nimona is the anti-hero we've been looking for.
17. Itch by Mich Cervantes (2015) — This short volume ought to be required reading for teenage girls who may relive their own adolescent confusion through the protagonist Aya's eyes. A peek at the taboo that surrounds young women's sexual curiosity, and later, some type of reclamation over one's own exploration.
18. Men Explain Things to Me by Rebecca Solnit (2015) — Opening with her titular essay of a conversation gone wrong, Solnit's slim volume dares to uncover the root of mansplaining, a term she coined referring to times when "men wrongly assume they know things and wrongly assume women don't." Great read for women; even better for men who want to try and understand.
19. The First Impulse by Laurel Fantauzzo (2016) — In The First Impulse, to be released later this year, Laurel Fantauzzo looks into the 2009 murders of film critics Alexis Tioseco and Nika Bohinc, as she grapples with her own issues of identity. This beautiful book is part investigative non-fiction, part personal essay, and partly a short lesson in local and Slovenian film history and the ways in which culture shapes, affects, and reflects us.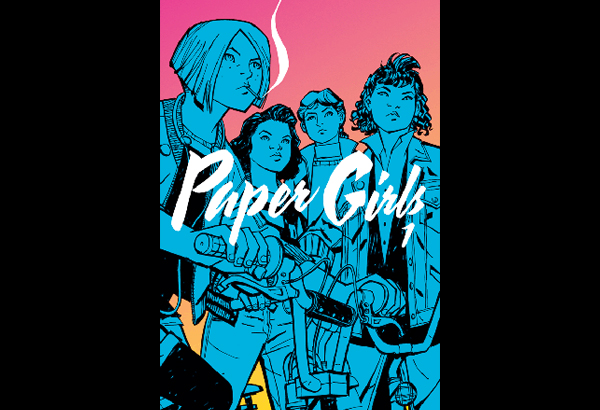 20. Paper Girls by Brian K. Vaughan (2016) — Currently spanning two volumes, with more on the way, Paper Girls is a cross between a sci-fi mystery and the pervasive bad-assness of '80s girls. Initially set in 1988, 12-year-old newspaper delivery girls are forced to grow up and figure out the otherworldly mysteries that befall them on their Halloween paper route.