(The Philippine Star) - October 28, 2016 - 12:00am
MANILA, Philippines - The funny (or not funny) thing about scary stories is that we love and hate them at the same time. Who loves deliberately scaring themselves? We certainly don't. But when someone starts a tale with, "One time, something really weird happened…" we can't help perking our ears up to hear the rest of it — especially when they claim that it's 100-percent true. Whether it's an urban legend about the girl's bathroom in our grade school building or that creepy chest of drawers that our lolas refuse to get rid of or open, we love the delicious tingle that creeps up our spine whenever we hear of a good scare. So we asked each other some of the real-life creepies we've ever had, and the stories are a total scream. From moving objects, creepy ladies, to actual witches, here's a bit of a fright to keep you up at night. – Art by ROSS DU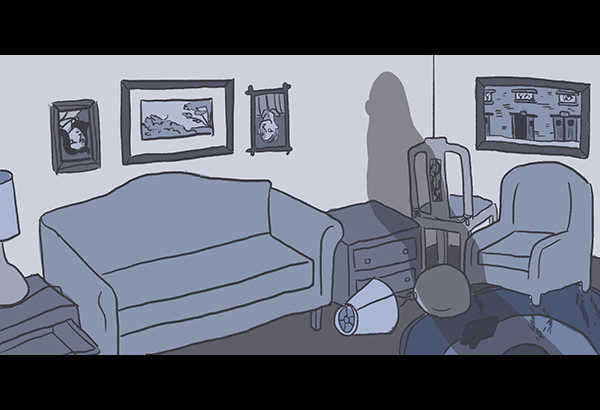 Shook
When I was younger, I was always at my lolo's house. It was a single-storey house with around five rooms, so the size always made it seem cozy and safe. Little did I know that we were wrong.
In the 1990s, my lolo and lola wanted the house sealed from evil spirits. They got a priest to come over and bless the place. The priest started blessing the house, and when he reached an aparador with antique china in it, the things inside started to shake. The priest started praying over it, and then it stopped. Then he went to a large Chinese antique jar that had snake designs on it, and it also started to shake. He told them that there were oppressive spirits in the house, and that they targeted the person who was weakest spiritually. At the time, my lolo was getting sick a lot, but he was completely fine after the blessing.
Another time, my tita who also lived there told me her story: "There was this Mama Mary statue that I had from when I was little, it was part of my altar in my room. One night, I noticed that it moved. At first I thought I saw it in a certain position before going inside the bathroom, but when I would look again, it was facing a different direction. So I put the rosary I got from Rome around the Mama Mary, but then the other santo statues on the shelf turned around too. During that time, I would have dreams in between being awake and asleep. There was a dream that I was in the shower, and parang pinu-pull ako up and down. And then there was another [dream] where I heard this voice that told me "I'll give you anything that you want." That was the scariest. As in, you'd really feel like you were getting tempted. What was scary was usually, when I pray, instant mawawala. Pero that time, it felt like forever before my prayer was answered. It was really scary." — Gaby Gloria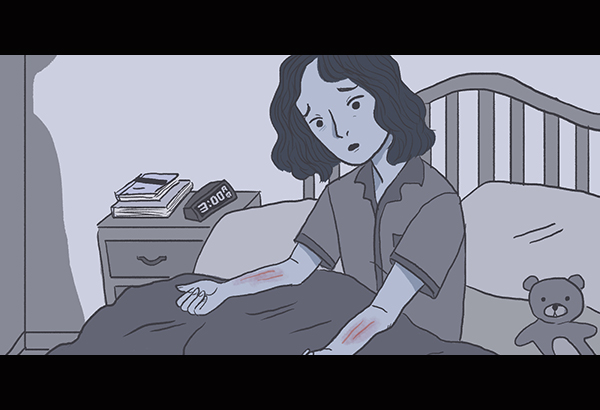 The following
It all started when I saw a figure drenched in blood watching me from the corner of my room. I was around four years old and still living in our old townhouse in New Manila. Since that time, the feeling that something, somehow, was always watching me never left me.
I spent most of my years in elementary plagued by night terrors. I woke up every night at the devil's hour with my body drenched in sweat and my throat raw from screaming. I never remembered the dreams I had except one — and this dream has haunted me ever since.
I was baby-sitting this young boy who was six, maybe seven years old. We were seated on a wide white sofa positioned at the center of a living room. The living room itself looked pretty ordinary —there was a red Persian rug on the floor, and two armchairs flanking the sofa we rested on. When I remember this dream, the scene is always tinged with a sickly shade of yellow green.
The young boy and I sat in silence until I stood up to face him. He looked up at me very, very slowly.
"I need to go grocery shopping," I told him.
The boy's eyes twitched but he made no sound. I felt like something behind me, breathing down my neck, but I tried to ignore it. I waited a little longer for the boy to reply but he remained silent, so I turned around and began to head for the door.
Outside, I saw a dilapidated wooden bridge held up by decaying ropes. It swung back and forth, creaking slowly. As I stepped outside, something from behind me let out a high-pitched shriek. I stopped mid-step, echoes of the scream still ringing in my ears.
I whipped around and the young boy was missing. Instead, a little girl sat in his place. She had long messy hair, and wide eyes thirsting for blood. She leaped from the sofa and grabbed onto my bare ankle, digging her nails into my skin. I fell onto the ground, centimeters away from the door. Pain shot up from my leg. I trembled on the ground as I watched her nails draw more and more blood from my ankle.
I kicked her off and sprinted outside toward the bridge.
And then I woke up.
I switched on the lights and focused on calming myself down when I noticed a sharp pain in my ankle. I stretched it out and saw a cut, drops of blood decorated the ravaged skin. The wound was still fresh. — Maia Puyat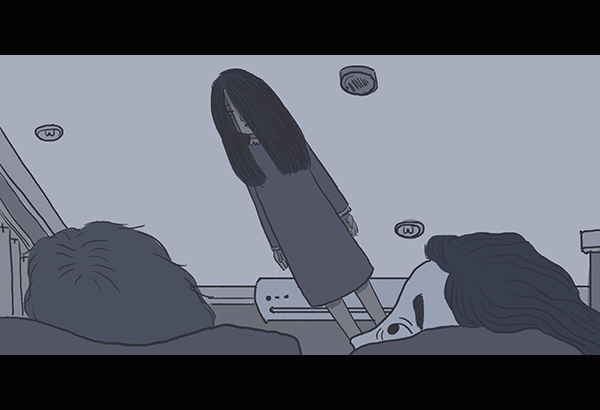 Hover
My dad doesn't believe in ghosts. It wasn't that he's never seen one; it's that he's always maintained that he doesn't think they're real. Years ago, my mom had a business trip to Japan, and my dad went with her. During a free day, he visited his childhood friend and his family who lived about two hours from the city by bus. Because of the long commute, my dad's friend invited him to spend the night, but my dad declined, saying that he'd much rather accompany my mom instead.
Apparently, they were staying at an old hotel in Tokyo. The night before my dad's visit, he was unable to sleep. Hovering over their bed was a long-haired woman staring at them while my mom slept peacefully. She had no idea that my dad was paralyzed in terror all night. — Marga Buenaventura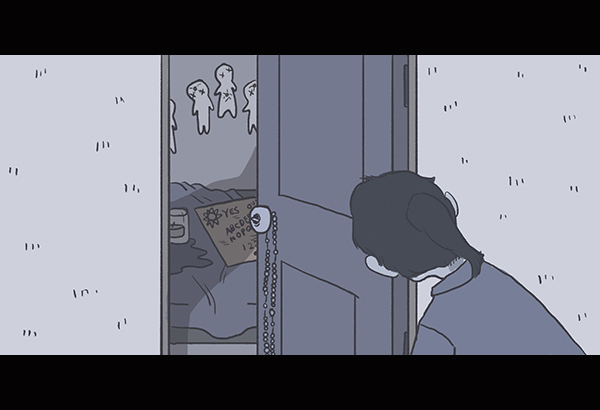 Which is witch?
It was about two weeks ago when I met up with some friends that I haven't seen in the longest time (read: since I graduated college more than a year ago). In between talking about new jobs, burning out and happy crushes, one friend started her story by saying that their household helper is a witch. Yah, very casually. She continued talking about her guardian who's been taking care of her ever since she was a kid. My friend and her mom have been travelling a lot lately and her younger sister is busy at school. That leaves the two helpers and a driver at home most of the time. While seniority — with all the perks and authority it merits — was expected from the older guardian, surely it wasn't enough to prompt the driver to quit his job and leave. Later on, my friend found out that their driver got so sick that he went to an albularyo. He found out that he wasn't just cursed but also poisoned for so long as well. (Think puking something mud-like. It's so not normal.) It didn't take much for my friend to be convinced to finally get their house checked when the senior helper was away. As the driver and my friend picked up another expert manggagamot to examine their house, she couldn't help but recall the past instances that they shrugged off and dismissed as simply "weird." Kinda like the time the helper would stare her down (my friend jokingly thought the helper had "hidden desires" for her), the many times she would be overly secretive about her belongings, or even something as simple as that constant feeling of negative energy in their home. The manggagamot easily confirmed everything. There were spells not just on every corner of the house, but on the people who lived in it as well. The senior helper had been casting them ever since she started working there. Now, my friend and her family continue to fight off the negative energy around them and it's not really as simple as dismissing their senior helper. Defeating Filipino witchcraft often involves things like having an anting-anting, avoiding hospitals and cemeteries (apparently, witches harness their powers from dead bodies) and playing a lot of mind games (you have to make them want to leave on their own).
While I don't necessarily believe everything the mangagamot said (I'm very particular with proof), my friend's story did make me question my sensitivity to the energy of the people around me. After all, who knows how many supernatural beings are actually really close to us? — Tin Sartorio
It's your turn to scare the heck out of us. If you have any spooky stories to share, tweet us at @youngstarphils.