Etch-a-sketch: Drawing has never been easier after Life After Breakfast's workshop.
Photos by JAMIE ESPADILLA-MAPAGU
Ina Jacobe
(The Philippine Star) - October 28, 2016 - 12:00am
MANILA, Philippines - In celebration of LifeAfterBreakfast.ph's fifth anniversary, designer and author Alessandra Lanot held a Pattern & Paper exhibit during Design Week Philippines last week. It was also there that she launched her Blank Slate Sketch Pad. LifeAfterBreakfast.ph is Alessandra's creative space for her foray into art experiments and other crafts. Drawing inspiration from her travel and surroundings, Alessa sketches and paints her favorite local florals and later on digitizes her patterns for print. A collage showcasing her different styles of work was proudly shown at the Creative Marketplace last October 20-22 at HallOne, Pasay City.
Alessandra Lanot has been encouraging creativity by teaching watercolor, calligraphy, and other craft workshops for many years now. Blank Slate, her sketch pad for art and calligraphy, was created in partnership with International Fine Paper Exchange (IFEX).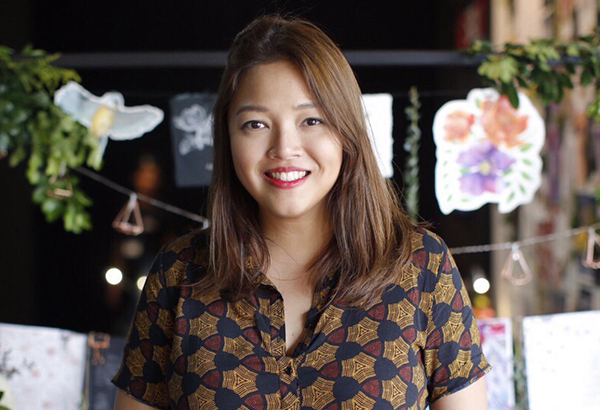 In bloom: Life After Breakfast's Alessandra Lanot launched a planner for crafty kids.
Aside from seeing her presence online, Alessa regularly holds one-day intensive workshops in watercolor, crafts, and calligraphy at her restaurants, Pipino Vegetarian, Hillside Cafe & Juice Bar, and Pi Breakfast and Pies.
* * *
The Blank Slate black pad is available at SM Stationery, National Bookstore, and FullyBooked branches.