MANILA, Philippines - The ugly truth is that more often than not, this city's spotlight tends to focus exclusively on youth with storied last names — from showbiz dynasties to the society debutantes of the season. We're all about giving credit where credit is due. And in Manila, there's always an emerging pool of young talent that deserves the spotlight just as much as the rest of 'em.
Our annual Fresh Produce list features young individuals with talent that popular media may be currently overlooking. From varied fields — art, fashion, sports, food, and so on — we try to hone in on youth culture's future movers and shakers and catch them right before truly take off. These young folks have a few things to say, and if we do say so ourselves, it might be good to listen. — Margarita Buenaventura
Inshallah Montero (@shallahmander), 21, filmmaker
I was a creative writing student at the Philippine High School for the Arts. Anything was possible on paper and I could make up numerous insane stories that came to life in my own head.
Winning at the Manhattan International Film Festival made me feel humbled and grateful. A lot of people put up so much hard work without getting paid to make my film happen, even my mom and dad. My grandparents are very traditional but they believed in what I pursued and funded my whole film.
I decided to take up filmmaking in college because nothing is more beautiful and frightening to see what you wrote on paper come to life on the screen.
In times like these and in my field of profession, you can't always do what you want so I need to psyche myself into being excited to do something so I can start on it.
Film is beautiful because it can move a single person or a whole nation — and the best ones move the whole world. There is nothing more rewarding than to inspire people and to get inspired by people.
I will never know everything. I am forever a student.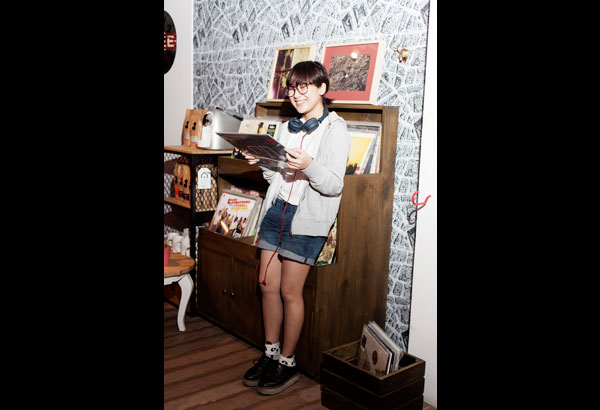 B.P. Valenzuela (@bpvalenzuela), 18, singer-songwriter/producer
I was always a bedroom musician. There was a bad experience where a studio overcharged me, and gave me really bad output for what I paid for, so I started learning how to record and produce myself in my own room, and buying my own equipment.
When I wrote my EP, it was like a five-part/song view into how I was dealing with growing up the way I did in my first year of college, when I realized life really wasn't like the books or movies.
I mostly struggle with my introversion. Passiveness. Indecisiveness. Flightiness. All the ness-es.
My parents tell me to choose my battles, and sometimes I'm overwhelmed with everything that seems good and shiny and bright but I weigh every single thing; I think it's just in my nature to overthink and be cautious.
I'm still young. I have a lot more to learn, and I'm actually eager to learn. While I do have obsessive creative control over my own music, I'm still malleable about what exactly my music could be.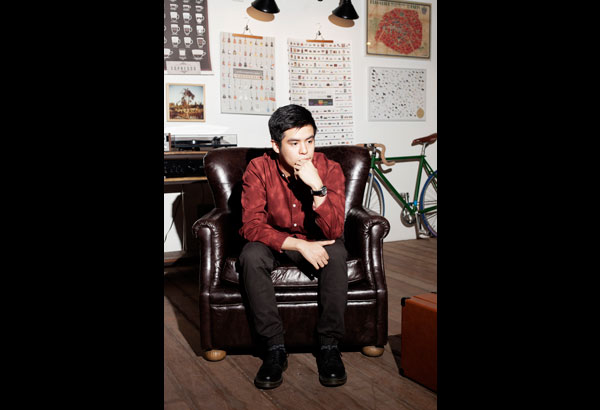 Toch Barriero (@tochbarriero), 21, owner of streetwear label Whitefield/art student
I started Whitefield because of the lack of affordable shirting here in Manila. I though, "What if I had made it myself?" Then I decided for Whitefield to be an online store. It was just the right thing to do, because my market seemed to be online.
If there's something I want to do, I'm gonna go do it. I'm able to make these crazy ideas find a place in reality.
I'm taking inspiration from everything. I let that greatly affect my design process. I don't think it's gonna work for everyone, though.
I've learned to trust myself more this year.
The retail scene is where I feel most comfortable. There's just a lot of talent here in Manila. Funny how it's intimidating and motivating at the same time, you know?
You're gonna make a lot of plans. Some of them might work, and some won't. You've got to learn how to accept and possibly enjoy both. It may seem difficult, yeah, but I think if you've learned how to do that, then you'll be great.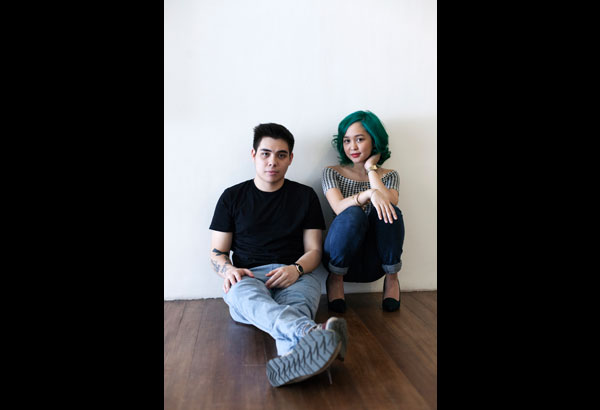 Thea de Rivera (@theaderivera) and Gab Bustos (@gabonthecoast), 22, restaurant owners of The Girl + the Bull
Having your own business is really like having a kid. Mahirap siyang iwanan. Thea's sister got married last weekend and we didn't want to close the restaurant on a Saturday, so we really worked towards being able to leave it on its own. — Gab
We're actually one of those couples that like spending all our time with each other. Even though we work together every day, we still make it a point to go on dates during the weekend. — Thea
The workload is divided equally. With conceptualizing the dishes and handling the kitchen, it's him. I'm at the front of the house, the business side. Accounting, HR… the boring stuff. (Laughs) — Thea
It hurts when you get a bad review. You think, "That's my baby. I prepare that food for you and you're gonna say that?" But along the way, you just learn to let go. We just pour out our best and move on. — Gab
We hate it when customers ask us, "Anong gagawin niyo pag nag-break kayo?" We don't wanna think about it. We fight a lot, but that's part of it. We see those fights as good things because we learn from them. — Thea
Even in the beginning We didn't think of making a lot of money. We just want to do something creative. It's really just for the love of it. — Gab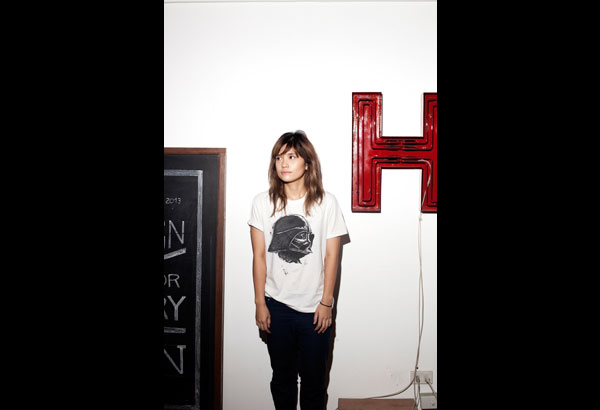 Isabel Santos (@somethingstarwars), 23, visual artist
I started painting and drawing when I was really young. Art materials were everywhere because both my parents and my lolo are artists.
I stopped when I got to college and strayed away from any art-related things because I didn't want art to define me in college as it did in grade school and high school. An overload of museums during a European family trip back in 2012 got me back to the love of art and making them as well.
My favorite part of my work is my drawings and use of color. If I could sneak in colors more, I would. I'd like my work to be happy.
My greatest weakness is my insecurity, but I think most if not all artists are insecure about their work. Skill-wise, I have yet to try oil.
I used to spend so much time thinking, "Maganda ba 'to?" and end up not finishing or destroying pieces. Fact is, some are going to like it some aren't. Not everyone is going to like what you do and that's okay. I'll just do what I like and hope that someone shares my opinion.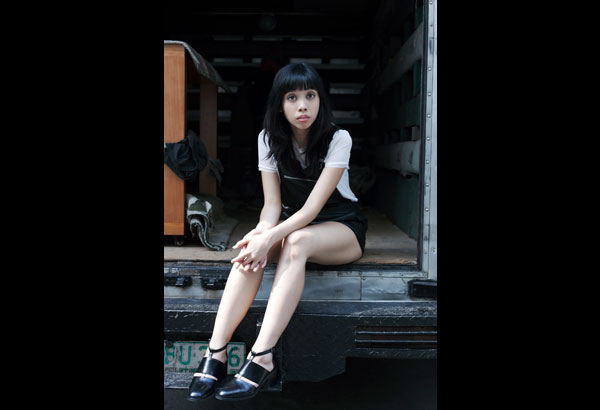 Maronne Cruz (@maronnecruz), 22, theater/film actress
I get motivation, inspiration and insight for performing from the smallest things: singing a tune at home, reading and rereading a script, talking about theater, watching another movie or play, hell, even just feeling something.
As a performer, I've been told that my comic timing is strong and my willingness to embrace my awkwardness and look really silly on stage makes me very comfortable in comedic/quirky/weird roles.
I'm stubbornly insecure. Because I'm still quite new in the industry, I can't help but fear that I'm constantly being picked apart and judged, and that I've got a lot to prove.
I recently watched a musical called Natasha, Pierre and The Great Comet of 1812, an off-Broadway interactive rock opera, staged in a bar and set to Russian folk music fused with EDM. Performing in something like that is my ultimate dream right now. Playing Tom Hiddleston's love interest wouldn't hurt either.
Performing makes me more disciplined, more motivated, more open-minded. I've also made some amazing friends through it. But the real clincher is this: I do what I do because I can make people happy through it.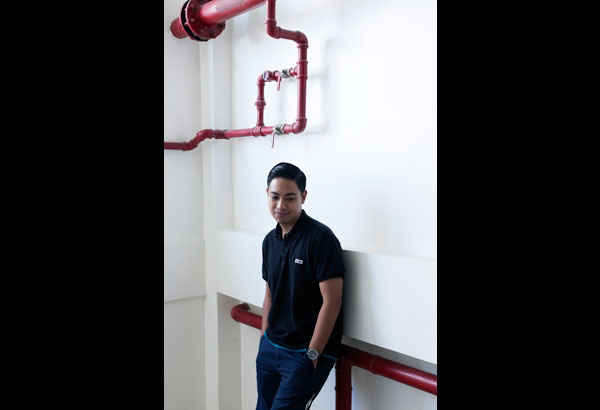 Patrick Diokno (@patrickdiokno), 25, senior designer, Rogue magazine/freelance photographer
I studied advertising design in college and I also have a few experiences in advertising, but I've always wanted to work in the publishing industry. I've always been interested in designing and taking photos for magazines.
I believe I'm proficient in photography and design, but I have trouble with communication skills. (Laughs)
I wanna contribute to Wallpaper, Acne Paper, or Fantastic Man someday.
I'm more of a morning person, so I'd say I'm least productive at night and more productive in the morning. I prefer to sleep early and do most of my work in the morning.
In my line of work, I've learned the importance of creating honest and quality work and putting a lot of effort in what I do.
I'm happy that I get to work with my best skills every day. I'm just making the most of the path that I choose in life.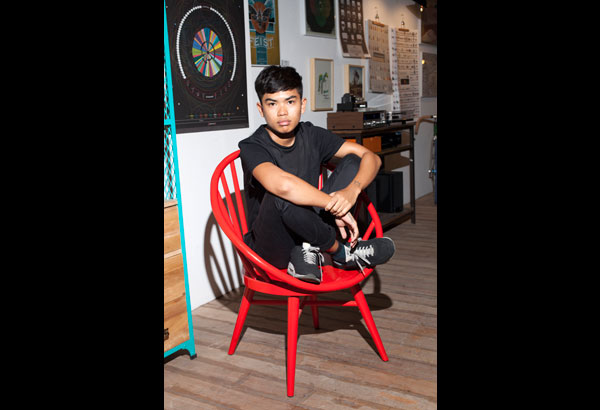 Kris Abrigo (@krisabrigo), 24, painter/sculptor
As a kid, I created and handcrafted my own toys using random stuff that I collect. In high school, I joined several art competitions. I took up fine arts in college and was introduced to the art world and beyond.
I paint paintings and artworks by translating them in my own art language. Art inspires me to do art.
I am a process-oriented person.
I would love to work with Jeff Koons. I'm really interested in his process of doing art and I want to learn everything that he does.
I've so far learned that work ethic beats talent. It pushes me to work harder and not to rely on talent alone.
I don't have anything else to share to the world but my art. I have nothing else to do.