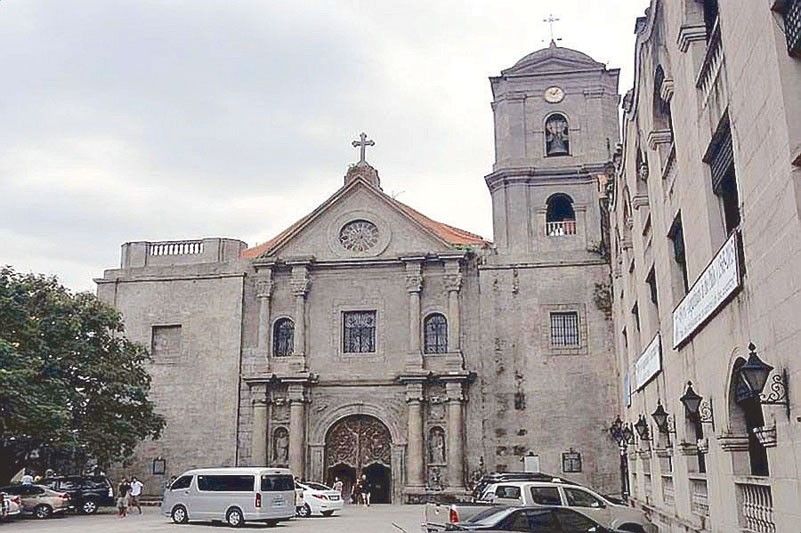 San Agustin Church, a World Heritage Site.
Intramuros conservation management plan completed
MANILA, Philippines-- The Intramuros Administration(IA) is seen to better preserve heritage sites within Manila's walled city as it completes its conservation management plan(CMP).
In an interview, IA administrator Guiller Asido said the agency has completed the crafting of the CMP, which indicates the policies and directions that need to be implemented to better conserve Intramuros.
"One of the things that were basically identified [in the CMP] is to ensure the proper urban grid design.It also identified what were the infrastructure requirements and conservation of monuments," Asido said.
The CMP aims to provide guidelines for the preservation and improvement of Intramuros as an urban heritage site. This plan also includes a disaster resiliency component to ensure safety of all people within Intramuros.
Asido said the completed CMP will be submitted to he United Nations Educational, Scientific and Cultural Organization(UNSECO)Philippines and the National Commission for Culture and the Arts(NCAA).
Intramuros houses one UNESCO world heritage site namely the San Agustin Church, which is among the four Philippine Baroque churches in the UNESCO World Heritage list.
The Department of Tourism (DOT) earlier affirmed its support for the IA's initiatives in as it converging sustainable tourism, culture and heritage.
"Ensuring a sustainable tourism industry entails a holistic management plan that starts with a great vision, and the Intramuros Administration's vision is inclusive for integrating its people's welfare, both the residents and tourists, with economic development and cultural heritage preservation," Tourism Secretary Bernadette Romulo-Puyat earlier said
"This is exactly what we want to foster in other cultural heritage sites across the country, to emphasize that tourism is serving a huge impact to the country's economic progress and the development of people surrounding these sites,"she added.
Apart from the CMP, the IA earlier said that a number of programs are currently underway to enhance Intramuros' tourism value and experience of the people such as the pedestrianization of major roads, which enables better protection and appreciation of major destinations.
The pedestrianization will also support the redevelopment of open spaces that both aim to relive the essence of and reconnect to this historical plan.
In addition, Intramuros will also form part of the "Manila's Tourism Circuit," converging with the Rizal Park, the National Museums, Binondo and other sites within the city.
Moveover, the IA is also implementing the Strategy for the Effective Mainstreaming of People's Living Entitlements or the SIMPLE program, which aims to address the informal settler problem within the walled city. The program provides beneficiaries subsidized socialized housing units outside the District, amounting to P450,000/unit, which they can eventually own.
As of the first half of 2019, visitor arrivals to Intramuros reached 2.12 million.