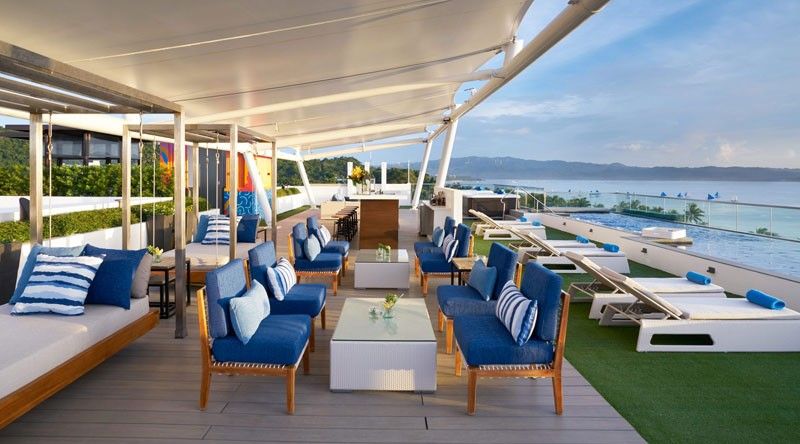 The 360 Roof Lounge is a sight to behold.
A new Discovery in Boracay
Upping the ante and 'wow' factor are 11 Signature Suites at Discovery Shores, Boracay's new and exclusive wing, offering elevated guest experiences for the island's most discerning guests.
To be in Boracay is to be in paradise.
The paradisiacal island of Boracay has its own distinct magnetism that sparks the wanderlust of any traveler. The island experience is invigorating and, to many, life-changing. Nature at its best — that's Boracay.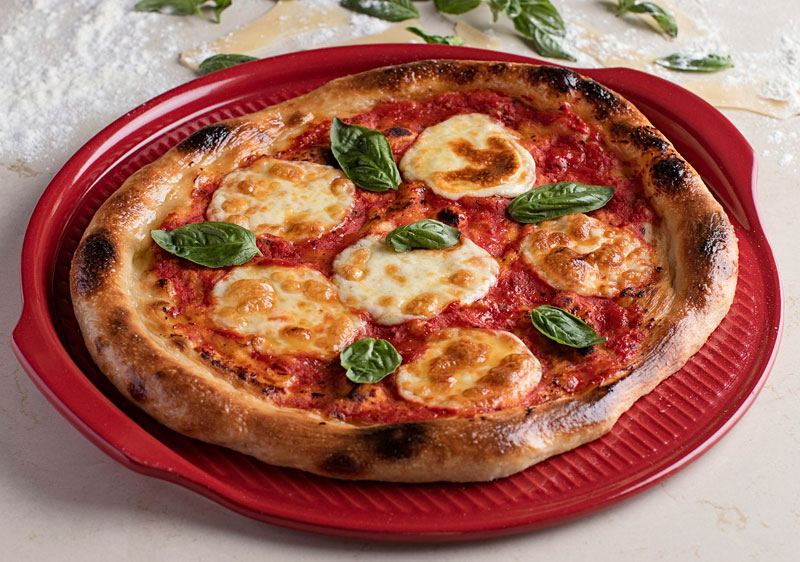 The mozzarella pizza in Discovery Shores Boracay is simply divine.
Who can resist a long stretch of fine, white sand — the finest and whitest in all the beaches of the world that I have seen — that the island offers? On the horizon, each Boracay sunset registers God's eclectic signature on the clouds. The cool waters of Boracay assuage the worries of the body, spirit and mind.
Tourists first made their way into this barely 10.5-square-kilometer island paradise in the '70s. But blessed with fine, sandy beaches that remained cool even under the hottest sun on a summer day, deep blue skies, azure waters and rows of coconut palms, the island of Boracay gained in popularity as the years went by. What was once a hard-to-get-to destination braved only by hardy and persistent backpackers who had to contend with the barest of accommodations, soon became not only one of the Philippines premier tourist destinations but garnered a series of global "best of" awards — Best Island, Best Beach, Best Resort — which only increased its popularity.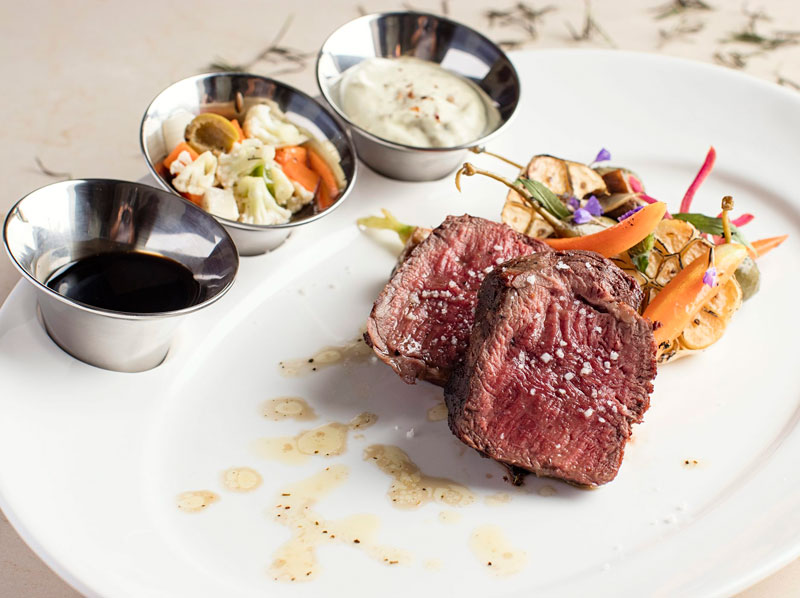 Try Discovery Shores Boracay's Fillet Mignon Steak.
By 2017, the island was bursting at its seams. From only a hundred residents in the early 1900, the island now had over 32,000 residents plus approximately 15,000 visitors per day at its peak — straining the island's ecosystem.
Last year, President Duterte called Boracay a "cesspool" and ordered a six-month closure and directed the different government agencies and private sector to clean up the island and its surrounding waters. Permits for the reopening of the different establishments were contingent on their adherence to a checklist of items provided by the Department of Environment and Natural Resources (DENR).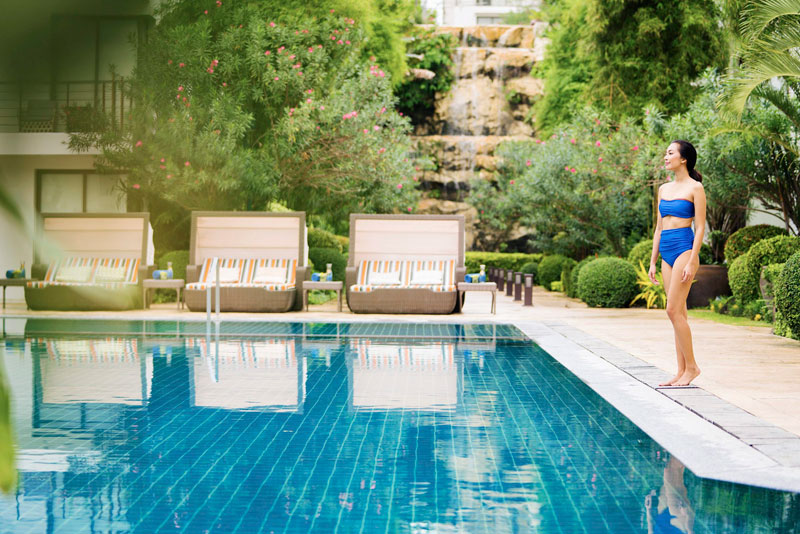 Indulge in Discovery Shores Boracay's swimming pool.
Following closure and rehabilitation of Boracay Island, Discovery Shores Boracay, the award-winning resort that offers the finest in island hospitality, took it as an opportunity to spruce up the property. And when it opened its doors again, the resort showed to all and sundry the refurbishments done in its guest rooms for a fresher, more modern, yet inviting look that is sure to delight new and returning guests. Similarly, the popular dining outlets Sands and Indigo were also given a makeover (and a new menu, too), along with the Front Office reception area.
But upping the ante and "wow" factor are 11 Signature Suites at Discovery Shores, Boracay's new and exclusive wing, offering elevated guest experiences for the island's most discerning guests.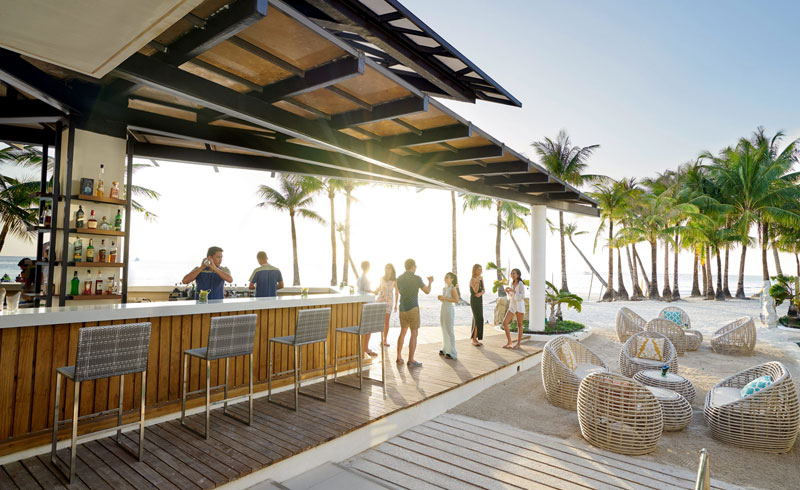 Relax and rejuvenate in Discovery Shores Boracay's Sandbar.
Each Suite boasts its own lounge pool, exclusive access to the 360 Roof lounge, complimentary mini bar that is replenished daily, breakfast in any of the following: Forno Osteria, 360 Roof Lounge, ensuite by their private pool or at Sands Restaurant.
In attendance for Signature Suites guests will be Guest Experience Makers (GEMs) to ensure they experience bespoke services from arrival to departure.
Returning guests will also be pleased to know that the warm, familiar and attentive staff members that have taken extra care of them will all be there upon reopening. They were momentarily assigned to other Discovery properties to allow their continuous employment. The Discovery Group is proud that no jobs were lost throughout the island's closure, with staff all eager to be of service once again.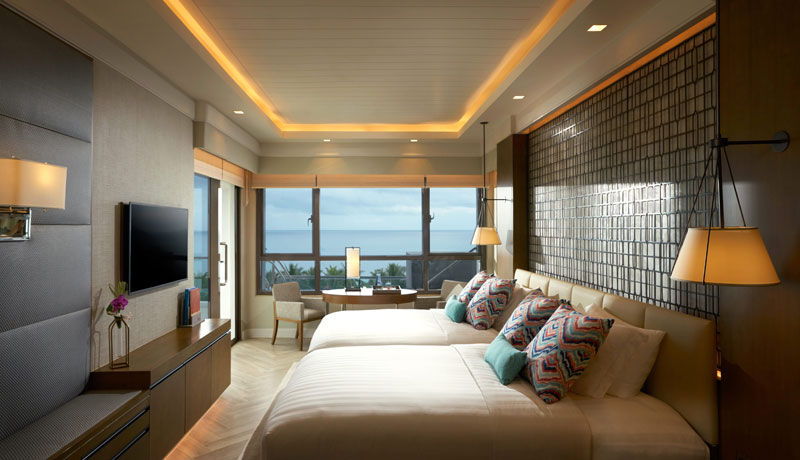 Sweet suite at Discovery Shores Boracay
The young owners and managers of the resort have always been environmentally conscious as they went beyond what was required to be a "green" resort even upon its opening day in 2007. No surprise then that they were on the initial list accredited for its reopening. Striving to do more, the resort has started to reduce the use of single-use plastics: no more plastic mineral water bottles, bathroom amenities in small plastic bottles, straws and snack items wrapped in plastic. All plastic in use, such as garbage and shopping bags, must be biodegradable. The talented chefs of the different food outlets are also thrilled to introduce an all-new dining restaurant called Forno Osteria that serves Italian fare in a friendly, relaxed atmosphere as well as the exclusive 360 Roof Lounge offering breathtaking coastal views and your favorite cocktails. New items were also added to the existing menu: Sweet Corn velouté, Shrimp Kansi, Polenta Crusted Barramundi are part of the new offerings. Borrowing a popular menu item from its sister resort Club Paradise, the Seafood Boodle Fight is a fun way for groups or families to experience dining au naturel with the seafood and turmeric laced rice set out attractively on a banana leaf-topped table. Diners are encouraged to eat with their hands. This is a big hit especially for those with children. Those in need of their daily caffeine fix and who take their coffee and tea seriously will be happy to know there is new Coffee & Tea Bar right next to Sands Restaurant. Choose from a menu that includes mouth-watering cakes such as lemon coconut cake, ube and queso de bola cake, chewy cookies to go along with your cappuccino, latte or tea by the pot. Grab a mug and a good book and relax in the nearby lounge.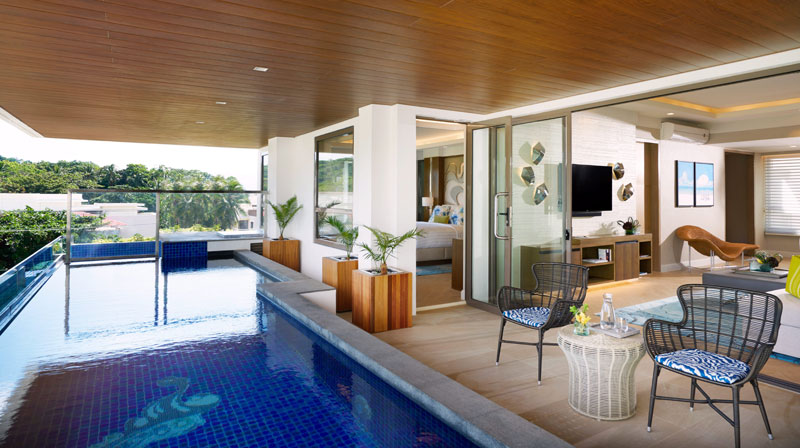 Discovery Shores Boracay's signature two-bedroom suite with indoor pool
In need of more pampering? Visit the in-house Terra Wellness Spa and choose from a menu of services to de-stress from the grind of the city. Choose from an array of wraps, scrubs, massage, facials or a combination thereof. Their "Salt of the Earth" package starts with virgin coconut and olive oil-infused Dead Sea Salt whole-body scrub to slough off the dead skin. A massage with aromatherapy oil follows to replenish moisture lost from the sun and sea — a perfect end to a beach holiday! Terra for Two is a combination of the same Dead Sea Salt scrub followed by their Terra Touch massage and Thai Foot Massage. It's 180 minutes of pure bliss!
To visit Boracay again is to lead yourself to the Discovery of a brand-new paradise.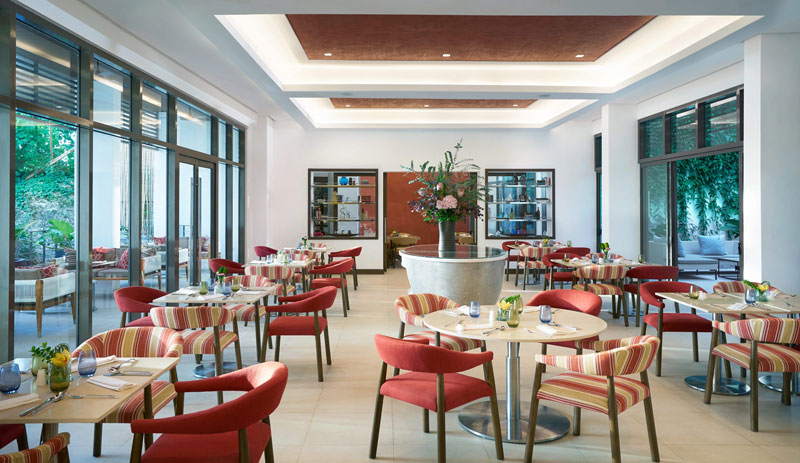 Have your heavenly meals at Forno Osteria.
* * *
For bookings, call the Manila Sales and Reservations Office at 720-8888, 719-6692 to 6695 and 6697 or email reservations@dsb.discovery.com.ph. You can also check out their website at www.discoveryshoresboracay.com.