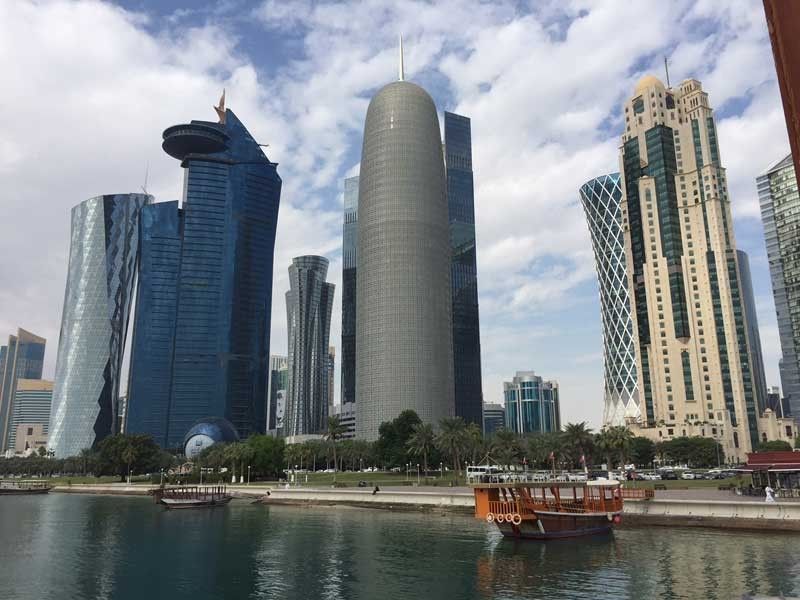 High rises dot Al Corniche Street in West Bay overlooking the Persian Gulf, including the Doha Tower (center), nicknamed the Condom Tower for its phallic form, designed by Pritzker Prize winner Jean Nouvel.
Doreen G. Yu
(The Philippine Star) - January 13, 2019 - 12:00am
There are a few things to keep in mind when you visit Qatar. Expand your vocabulary of superlatives. Temper your tendency to drool; moderate your envy. But be open and ready to be awed and amazed.
Qatar is one of the richest countries in the world, with per capita GDP of over $63,000 (ours is just under $3,000) as of 2017. Qatar has the world's third largest natural gas reserves, with some oil to boot. In 2017, it exported 81 million tons of liquified natural gas, 28 percent of the world total. And although it left OPEC at the start of last year, it exports about 600,000 barrels of oil a day. Its population of approximately 2.6 million is made up of 2.3 million foreigners, about 260,000 of them Filipinos, and only a little over 300,000 Qatari nationals.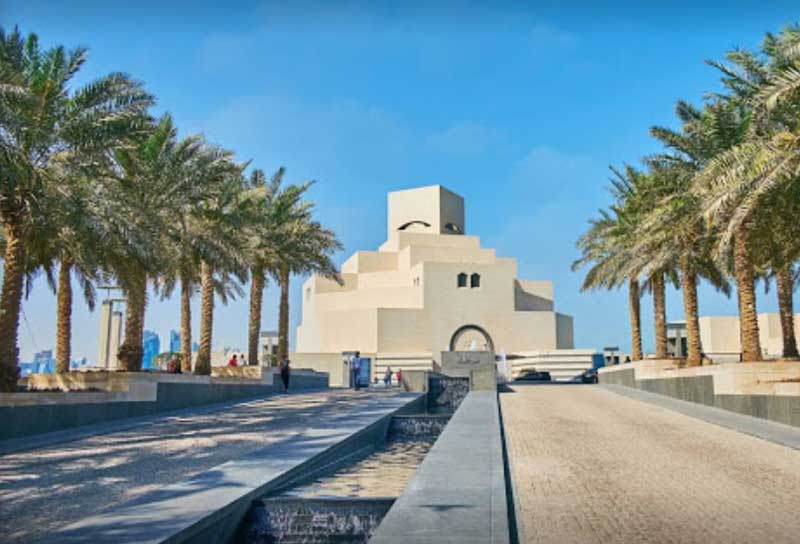 The Museum of Islamic Art houses priceless artifacts covering 14 centuries.
Qatar is everything the numbers portray, and then some. The diplomatic and economic blockade imposed by its neighbors since June 2017 on accusations of supporting terrorism has not crippled the country, as the tiny State of Qatar was forced to adapt and retool its economy. Items like tissue, vegetables, milk (they imported thousands of cows to ensure steady supply), soap and detergent previously imported are now made locally. As their foreign minister said at the Doha Forum last December, "We moved on with our life."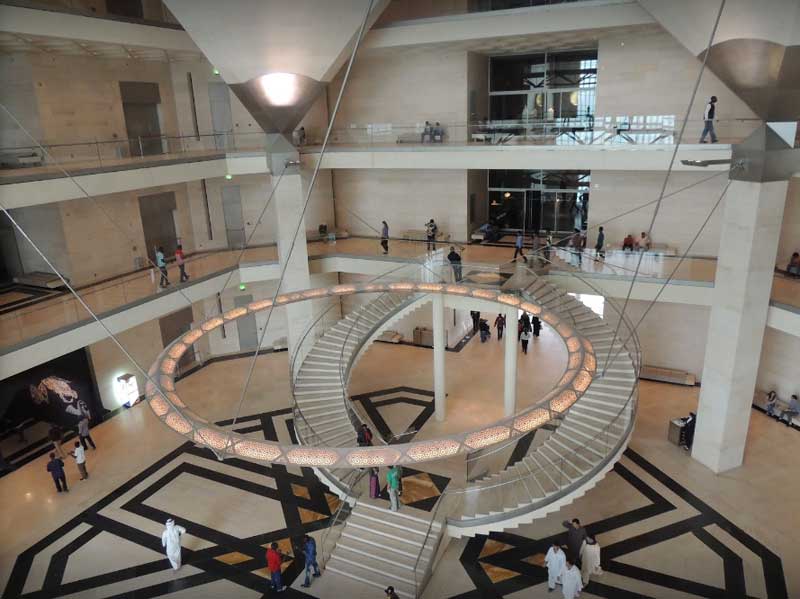 Museum of Islamic Art center atrium is a play of shapes and textures.
Today, its modernity and affluence dazzle. Stunning buildings designed by some of the world's foremost architects dot capital city Doha's skyline in the upscale West Bay area, ironically located on the east coast.
The IM Pei-designed Museum of Islamic Art is built on an island off an artificial projection at one end of the 7-kilometer Corniche promenade. The building and the exhibits inside are equally breathtaking – an awe-inspiring dome and five floors of exhibit spaces house manuscripts, textiles, ceramics, jewelry and other artifacts from three continents over 14 centuries.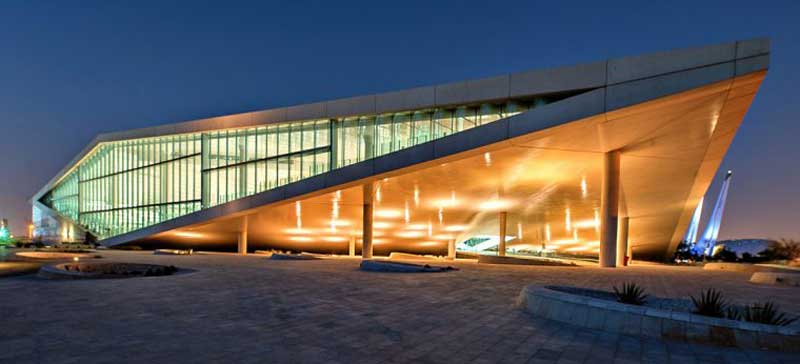 The Emir of Qatar put the onemillionth book, a rare 843-yearold manuscript, on the shelf of the National Library on April 16, 2018.
The new (2017) Qatar National Library is everything a library should – and should not – be. The library itself as well as its online resources are available free to citizens and registered residents. There are over a million books in its collection, plus over half a million ebooks. There is also a priceless collection of rare books and manuscripts, housed in the lower level that simulates an archeological dig.
And the don'ts? You don't check out and return books with the librarian at the desk; it's all done by an automatic system. And you are asked not to put books back on the shelves; an automatic system does that to avoid misplacements. And there is no "Silence" rule in the kids' section. The white-roofed building designed by celebrated Dutch architect Rem Koolhaas took inspiration from a piece of paper picked up by scrunching it in the middle.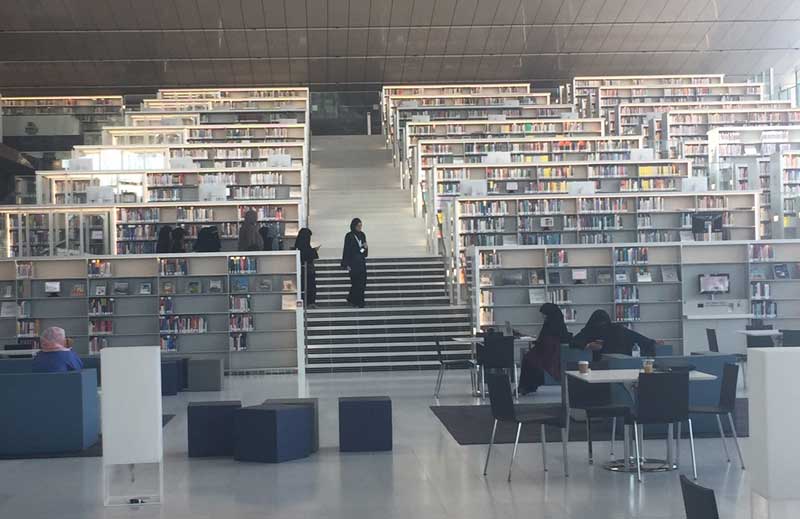 One of many sections in the library.
New cities and communities are being built, using cutting edge design and technology to adapt to the harsh desert environment. Foremost among these developments is the Msheireb Downtown Doha, the world's first sustainable downtown regeneration project that last November won a coveted Smart City Award. With over 100 mixed-used buildings, hotels, a school, three mosques, residential units, retail stores and the impressive Msheireb Museums in four restored heritage houses, the 31-hectare development has underground access passageways connecting the various structures in a modern adaptation of the traditional Qatari community-based lifestyle.
Perhaps Qatar's most impressive show will be the 2022 World Cup to be held over 28 days in November-December. Mired in controversy since the announcement of Qatar's hosting in 2010, the Supreme Committee for Delivery and Legacy in charge of World Cup preparations is nevertheless going full steam ahead with preparations. That includes readying the eight stadiums – one refurbished, seven still under construction but are promised to be finished by 2020 – that are architectural gems, including the Zaha Hadid-designed 40,000-seater inspired by the ancient dhow vessel and the Golden Stadium in the "future city" Lusail north of Doha, which will host the opening and closing games.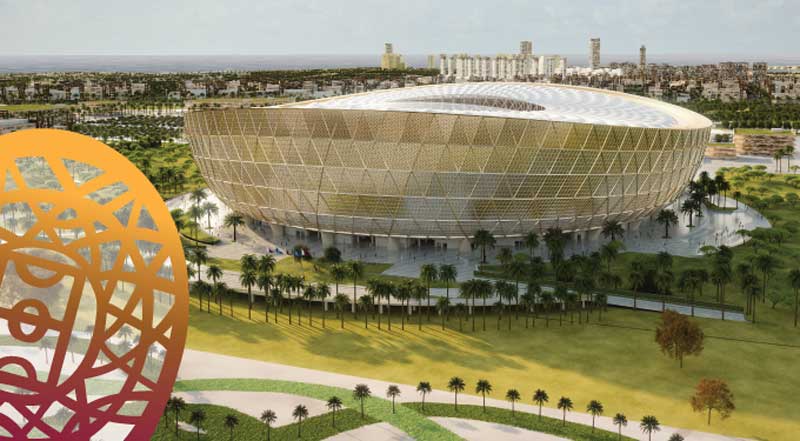 Architect's rendering of the Golden Stadium in Lusail. sc.qa
In addition, transport systems connecting the venues, residential units and all the other facilities needed to host such a huge international event have spurred frenzied construction all over the Gulf State.
Souq waqif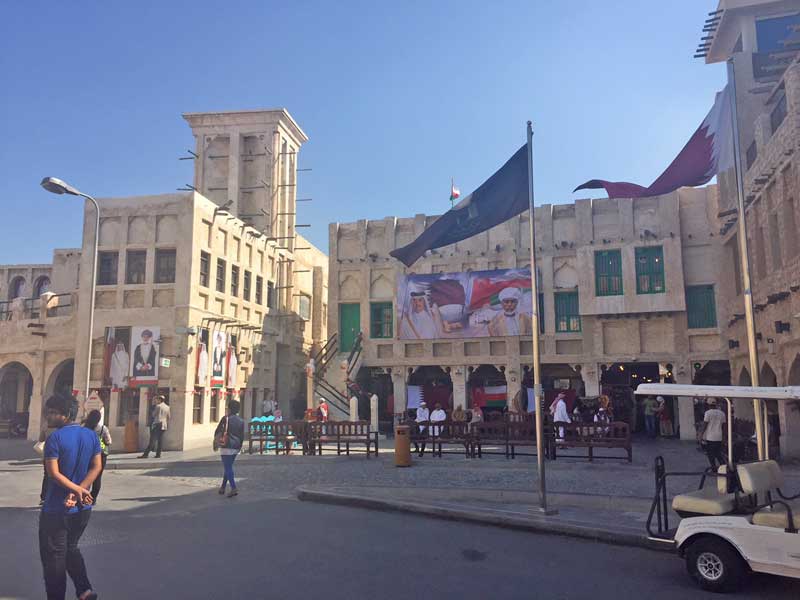 Souq Waqif retains its old world look.
But Doha is not all new, shiny skyscrapers. The reinvigorated Souq Waqif is where it's at, especially after sundown when it's not so hot and strolling its myriad alleys and hanging out at the many outdoor cafés and stalls is most pleasant. The souq or marketplace is the center of town, the ancient equivalent of today's shopping center.
This souq has been around for centuries, when Bedouins came with their sheep and goats to trade for food and other basic goods. When prosperity brought air-conditioned malls in the late 20th century, the souq fell out of favor, especially with the younger generation. After it burned down in 2003, the government went about its resurrection, restoring some original buildings and making new constructions look like the old souq structures. The souq covers a large area with a labyrinth of narrow alleys, so it might be a good idea to get a map from the tourist information center to help you plan your shopping adventure.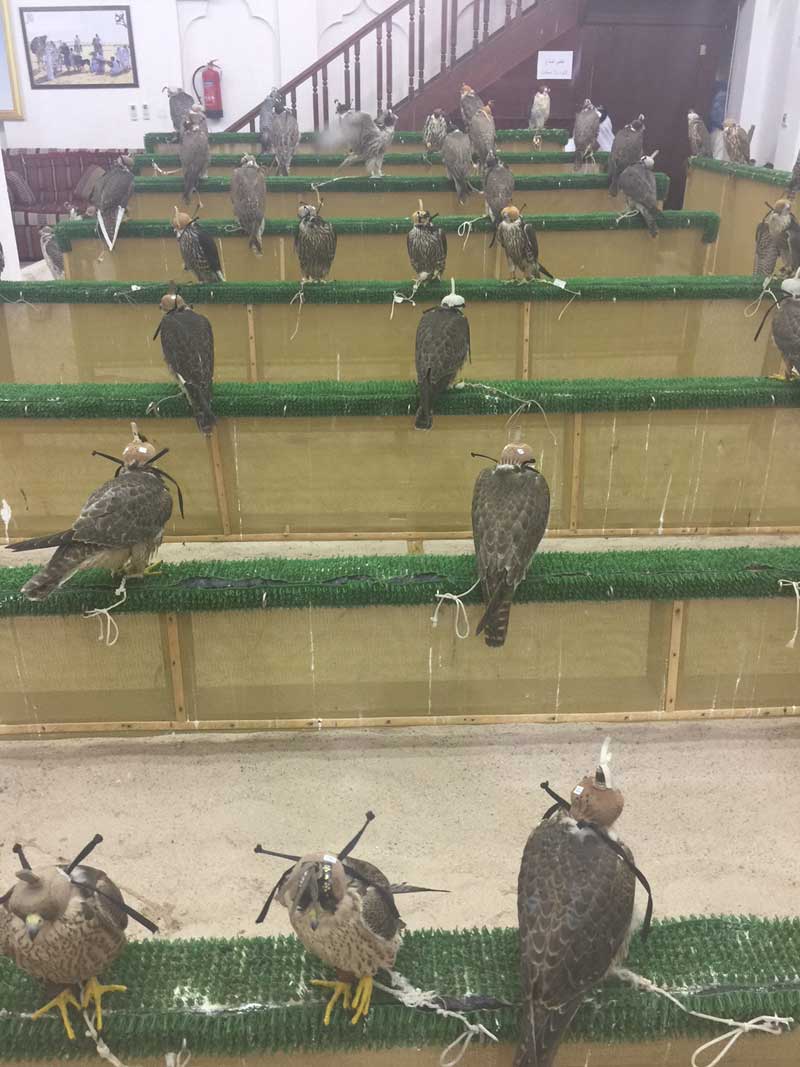 Shop for a falcon at the Falcon Souq.
Before you head for the gold market or load up on spices and souvenirs, stop by the falcon market where you can choose a bird and get all the necessary accessories (hood, glove, etc.) to get you started on the ancient sport of falconry (birds cost from 3,500 Qatari riyals to hundreds of thousands, I was told). At the very least, get your picture taken with one of the birds on your arm – that should rock your Instagram.
I was told there is also a stable for Arabian horses nearby; unfortunately our schedule did not allow a visit. I did manage though to scour the spice market (be warned that the strong aroma of the spices could trigger sneezing spells) and loaded up on dates, dried fruit and cashews, plus some local chocolate candies for pasalubong, before cooling off with a deliciously refreshing glass of pomegranate juice.