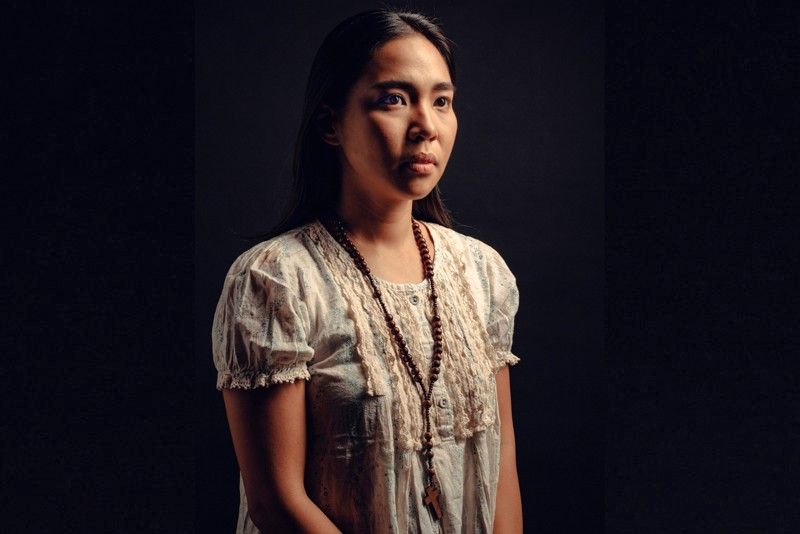 In Himala: Isang Musikal, Aicelle Santos plays Elsa, the role originated by Nora Aunor in the Ishmael Bernal film on which the musical is based.
Fiel Estrella
(The Philippine Star) - September 14, 2019 - 12:00am
Aicelle Santos returns to 'Himala: Isang Musikal' and rediscovers faith and purpose as Elsa, the faith healer of Cupang.
MANILA, Philippines — Coming back to The Sandbox Collective's staging of Himala: Isang Musikal after over a year, actress and singer-songwriter Aicelle Santos is excited, if a little nervous. "We're rehearsing now," she says, "and there are things that I realized na, 'Oops, ang hirap nga pala nito.'" Laughing, she continues, "Ang hirap niya ulit gawin, but the whole cast agrees that it's not really a rerun but a rediscovery of our characters, our story, and the town of Cupang."
Based on the 1982 Ishmael Bernal film of the same name starring Nora Aunor, Himala: Isang Musikal takes Ricky Lee's story and sets it to music written by Vincent De Jesus. Aicelle plays the protagonist Elsa, who becomes a faith healer after witnessing the Virgin Mary, causing hysteria in her small village.
"There's so much heart (to Himala)," Aicelle says. "It's still very relevant today. Once you're there, seated, you'll just find yourself (saying), 'I can identify with this character.'"
"It just makes me feel so, so proud to be part of this," she adds. "It's a showcase of Filipino talent, and I'm so honored kasi napakaganda ng materyal."
She feels a particularly strong connection to the songs and mentions that the melodies have quite the pull on her emotions, especially since she's someone who believes that singing has to have a purpose. "These are hard notes. Hindi siya happy notes, 'di ba? Nasa minor scale. The lyrics are piercing; madadala ka talaga." Elsa's songs are difficult for her to sing sometimes because of this reason. "When you get so emotional, you tend to cry more than you sing. You need to strike the a balance."
For Aicelle, who first came to prominence as a contemporary singer and whose previous theater credits include Rak of Aegis and the musical adaptation of Maynila sa mga Kuko ng Liwanag, acting actually came as a bit of a surprise; but today, she sees a future for herself in it. "I want to do a straight play," she says. "I'd love to play the villain (for a change)."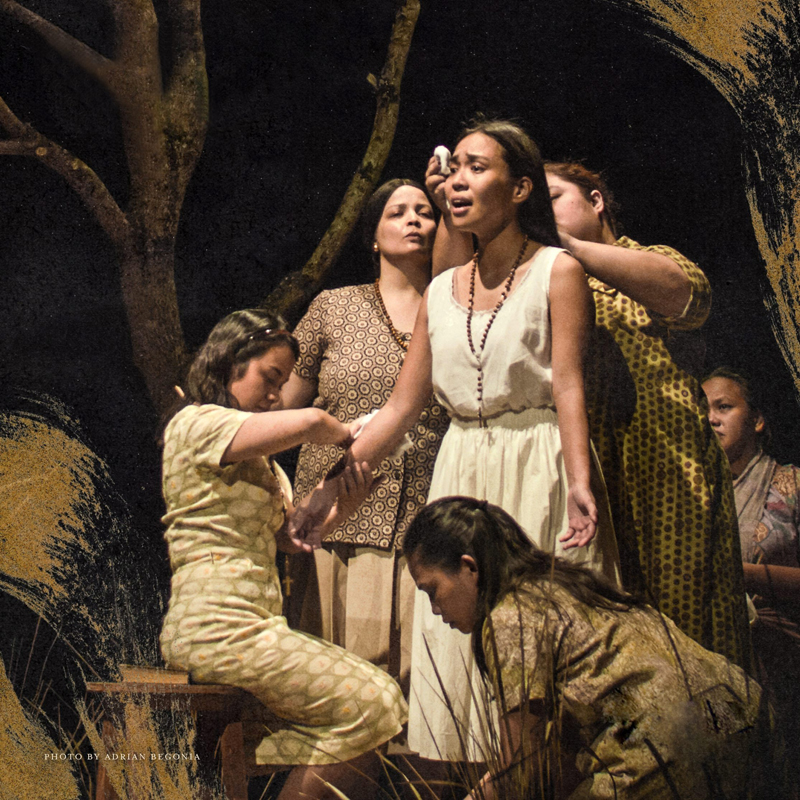 Elsa, who claims to have seen the Virgin Mary, becomes a faith healer and unwittingly causes hysteria in her small town of Cupang.
She's also fresh off the Miss Saigon international tour, playing Gigi Van Tranh. Returning in Elsa's shoes, she says the character could be rooted in what she describes as "a more experienced Aicelle."
"It was a dream, still," she says of Miss Saigon. "We did eight shows a week and visited different cities. It was a constant challenge to keep it fresh and consistent onstage. But what I enjoyed most was traveling." It was her first time away from home — she spent almost a year in Europe, "a year of solitude," but with 10 other Filipino cast members, she felt at home.
"Masaya ako na I got the chance to do that," she goes on. "My mom said, 'Treat your Miss Saigon experience as a master's degree. You get to travel and see the world.'"
If Miss Saigon was a dream, Himala is somewhat more grounded in reality for Aicelle. It's timely, she opines, especially in the age of fake news and so many people questioning their faith in a lot of things. "You ask yourself, 'Should I believe?'" she says, zeroing in on one word: paninindigan. "Himala reflects how some Filipinos are. Minsan they're led blindly. They don't know what to believe in anymore. You have to look into your heart (to see) what's the truth that you know."
Does she relate to the kind of fervent spirituality depicted in the citizens of Cupang? "If you say that Elsa believes in the Virgin Mary, a higher being, that there's healing and miracles, then yes, I do believe in that," Aicelle says. "Our family has experienced miracles, healing in particular. My sister was healed from cancer, and my brother had myocarditis, a form of heart attack." It was a lot to go through for her, she admits, in one year. "So whenever I play Elsa and I tell myself to believe in miracles, it's easy, because I have witnessed them myself."
She adds that the show has become a religious experience of sorts for her. "It's different lang, 'yung version ni Elsa, kasi in-admit niya na walang himala," she says. "The audience will say, 'Ano ba talaga, what should I believe in?' At the end of the day ang paniniwalaan mo is what's true to yourself."
* * *
Himala: Isang Musikal opens on Sept. 20 and runs until Oct. 20 at Power Mac Center Spotlight in Circuit Makati.