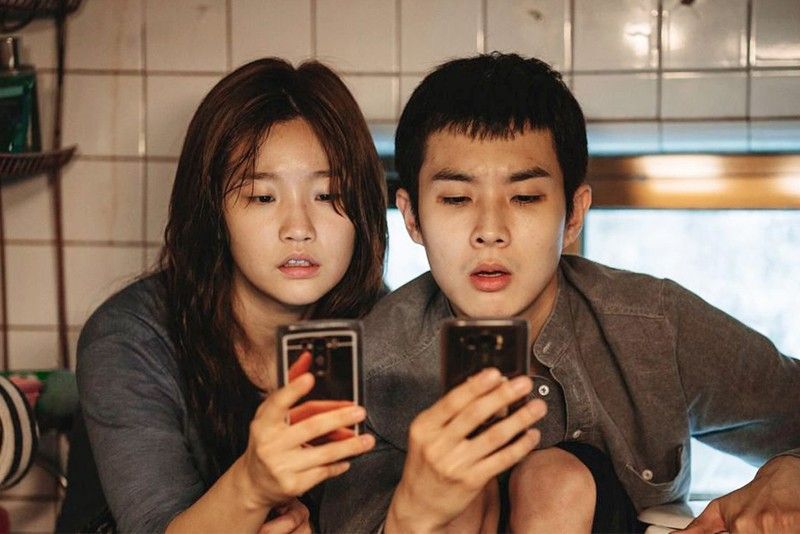 In Parasite, Park So-dam and Choi Woo-shik play siblings Ki-jung and Ki-woo, who try to con their way into the home of the affluent Park family.
Bong Joon-ho's genre-bending 'Parasite' blurs the class divide with shock, awe, and carefully wary idealism.
In Bong Joon-ho's Parasite, the matriarch of the financially struggling Kim family corrects her husband when he says rich people can still be nice despite their wealth: "They're nice because they're rich," she chides. They can afford to be nice because they're not weighed down by worries about putting food on the table and making ends meet.
The many nuances of class division, and the insidious ways different worlds can intersect, are a running theme for the film, which had its world premiere at the 2019 Cannes Film Festival and was recently selected as South Korea's entry for International Feature Film at the Oscars. Initially outshined by entries from more recognizable names from Hollywood, it was a surprise to some (and to others, not at all) when it eventually went on to win the Palme d'Or, propelling it to the top of must-see movies of the year.
In a move similar to Alfred Hitchcock's upon the release of Psycho, Bong issued a letter asking audiences and critics not to reveal more about the plot than its basic premise. Its title and poster with its dark green tones evoke the feel of sci-fi or horror, and while Parasite is primarily a drama/thriller with hints of black comedy, it's almost of a genre all its own.
It opens with the Kim family in their basement apartment, leeching from their neighbor's Wi-Fi, taking part in odd jobs, and breathing in industrial-grade pesticide through their open windows just to score a free extermination. When eldest son Ki-woo (Choi Woo-shik) is visited by his friend Min-hyuk (Park Seo-joon), the latter brings with him two things: a scholar's rock, which is said to bring forth wealth, and a job opportunity for Ki-woo, serving as an English tutor for the daughter of the affluent Park family.
When the Parks prove to be trusting and gullible, the Kims formulate a plan to get the rest of their staff fired so they can take over one by one, essentially quadrupling their income: younger sister Ki-jung (Park So-dam) becomes an art therapist after one Google session, father Ki-taek (frequent Bong collaborator Song Kang-ho) is hired as the driver, and mother Chung-sook (Jang Hye-jin) takes over as the housekeeper.
The first half plays out like a dark heist comedy, with the Kims' con artistry extending to faked documents, pre-written scripts about tuberculosis with hot sauce used as prop blood, and what is destined to become the most iconic cinematic use of peaches since Call Me By Your Name. The source of nail-biting tension, at first, comes from trying to figure out whether the family would be found out by their employers, especially when the Parks' youngest son begins rambling that they all smell the same. ("Should we each begin using different brands of laundry detergent, then?" Chung-sook retorts.)
It's a worthy and satisfying new fictional addition to the Year of the Scam, trying to guess how long the Kims would be able to keep up the facade. But one rainy night changes everything, and takes with it everything we know about each family and where we thought this story was headed. Who really benefits from who, and who comes out all the better for it?
A film that's cold and calculating as it is wary and hopeful, as heart-stopping as it is tearjerking, Parasite has you on the edge of your seat from the first twist on, leading up to a resolution that redefines and justifies why the part just before the end is called the climax.
Chung-sook's earlier line about niceness, mentioned in a lengthy dialogue-heavy scene about plans and careful idealism, is one that sticks with you long after the credits roll. The rich, in the end, remain blissfully ignorant — they wouldn't know what true wistfulness and true resentment mean if it hit them between the eyes. But that just means that they're more likely to take things for granted, and the Kim family has been through too much to go down without a fight.