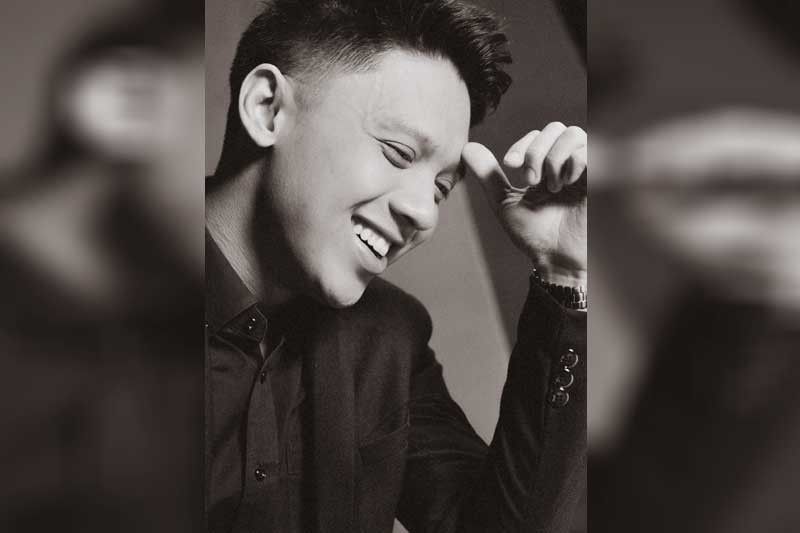 Miong chronicles the first three decades of Emilio Aguinaldo's life, from shortly before his birth to our Declaration of Independence.
Photo by Kitkat Pajaro
Fiel Estrella
(The Philippine Star) - February 23, 2019 - 12:00am
In the historical musical 'Miong,' Tim Pavino brings a layered and complex portrait of Emilio Aguinaldo to life.
MANILA, Philippines — The first week of this February marked the 150th anniversary of Emilio Aguinaldo's birth. The number is so big, so unfathomable, that it makes it even harder to believe that the man widely recognized to be the first president of the Philippines was only 29 when he took on the responsibility.
It's these first 29 years of his life that form the subject of Miong, an original Repertory Philippines musical that opens shortly before his birth and concludes with the Declaration of Independence being read from his balcony in Kawit. First staged in 1998 to mark the century that had passed since his declaration, it's now being restaged to honor Aguinaldo's sesquicentennial. The show was written by Rep artistic director Joy Virata, who once again directs.
Stepping into the young president's shoes is actor and singer Tim Pavino. Miong is his debut with Rep, and it's also his first lead role in theater. "Coming into Repertory, which I know has been around for decades, it's actually really an honor," he says.
Tim describes the set and design of the new production as more dynamic, with a lot of moving parts. It also has a shorter runtime than the original, with an hour's worth of material edited out for a tighter, better-flowing narrative. "It has really been (tailored for) a modern audience," says Tim. "It's a fun and very cool way to explain history, where millennials can understand it while also enjoying what they see happening onstage."
The script, he observes, is "wordy" but easy to digest. "I love how Ms. Joy Virata was able to write a script that was very explicit in detail, and at the same time musically fluid."
According to Tim, the Emilio Aguinaldo depicted in the show benefits from combined perspectives and layered characterization. "There are people who disagree (about) who he was or what he did, or what he didn't do," he says. "But what I can say about how he was depicted in this story is that it acknowledges everybody's point of view. Miong, as I play him through the script, is shown to be an indecisive leader." As the first president, he adds, Aguinaldo didn't always know exactly what to do.
This being Tim's first lead role, he admits he's never taken on a character so complex — but it's complexity that humanizes a national hero, who tends to be first introduced to most Filipinos on a pedestal when they're in Grade 1 History class.
"That's why it's important to develop him," Tim says. "It's good to show that we can all relate to each other. Through a character like this, we show that there are certain things that make us imperfect."
More recently, following his portrayal in Heneral Luna, Emilio Aguinaldo has become a controversial and base-breaking figure. People began to question whether he truly was the hero they first knew him to be, or a villain in somebody else's story. The Rashomon-style multi-dimensional approach, favoring flawed characters and gray areas over black and white — which also applies to other key historical figures in Miong — makes viewers more critical of idealized or sensationalized portrayals.
"With a show like this, it helps people understand all points of view," Tim says. Even in history, there's no such things as the "definitive truth." "History is not just what we read in textbooks," he adds. "There's also the emotional value of what was happening in their heads at the time." There were losses, there were impossibly high stakes, there were lives upon lives affected and changed forever.
History does tend to repeat itself, Tim posits. "There are things happening today that are all too familiar from the past," he says. "Miong shows us that we can do anything if we set our minds to it, especially when there's a lot of things or forces that go against us." There's strength in numbers, in supporting one another, in realizing you're not alone. "Even in exile, when (Aguinaldo) was far from the country, he never felt far emotionally from his people."
It's an important reminder that distance and the socioeconomic divide shouldn't keep us from caring about situations beyond our own experiences — that we should still do something about problems that don't affect us personally.
"I want people to come to the show with an open mind and be vulnerable," says Tim, "to allow themselves to feel with us what it's like to be (divided) but at the same time to see that love exists, freedom can exist, and we can all coexist." Like Aguinaldo, he says, he's always aiming to bring people together, right up to the scene of the Declaration of Independence, which never fails to get emotions running high.
"'Equality, liberty, and freedom,'" he recites. "I say that in the script, and I hope it resonates with people. At the end of the day it's just really having your heart in the right place."
* * *
Miong runs until March 10 at OnStage Theater in Greenbelt 1. Tickets are available via TicketWorld.