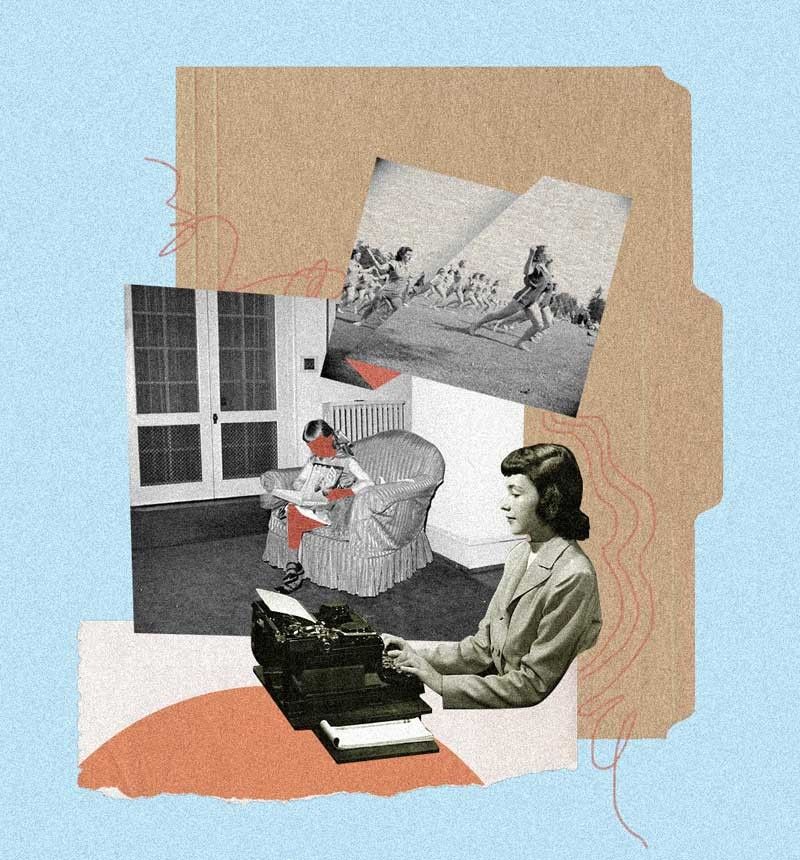 In this postmodern world and what one of my favorite editors calls "Woke War I," we've become obsessed with the idea of self-improvement. (I mean, how else could Goop continue to exist in a world where print titles are successively shutting down?) We're smudging with sage, we're charging our crystals, we're looking to Marie Kondo, we're checking out our feng shui, we're buying that Guavapass, we're filling up our Zojirushis (fine, Klean Kanteen for the rest of you), and we're making a ton of blanket resolutions for the onslaught of 2019. But as we move forward into another unpredictable year, perhaps it's time we assess how we're becoming "better," beginning with the difference between resolutions and goals. I promise you, it's more than just semantics.
Resolutions vs. goals
By definition (thanks, Google), a resolution is "a firm decision to do or not to do something" as well as "the action of solving a problem, dispute, or contentious matter." Goals, on the other hand, are "the object of a person's ambition or effort" or "the destination of a journey." If we look at New Year's resolutions, they generally look like this: quit carbs, be fit, curb spending, quit smoking, stop drinking, and lose weight. None of these are inherently bad, and could contribute to better health and a happier life. The problem here is intent.
Resolutions tend to approach self-improvement with a cold gaze upon what you lack, feeding of the idea that your life in itself is a condition in need of a solution. Resolutions start off with the idea that you're too fat, you're no longer as smart, you're wasting your potential, and from there they draw conclusions as to where you should be. The idea is that if you do this one thing, you will be a step closer to Peak You 2019: The Ultimate Human. And if your resolution doesn't come to fruition, then you're stuck at that starting point: seeing yourself as still chubby, still dull, still not doing enough. They're honestly the emotional blackmail equivalent of the self-improvement realm.
Goals, on the other hand, are different because the focus is subtle enrichment. They don't judge you. They first understand you where you are, and become real familiar with what your capabilities and potential possess. They then ask you where you would like to go, and from there, build the path for you to reach your desired destination. Goals, when listed, look more like this: 1) include a fist-size portion of protein and a palm-size portion of vegetables with each meal (effectively cutting carbs without being explicitly limiting); 2) use an expense tracker and create a daily/weekly budget; 3) try meditating for 15 minutes a day to manage stress and rely less on other means of coping; 4) introduce 100ml water every day into your intake until you reach the recommended three liters; 5) read one book a month or even join a book club to stay accountable; 6) do some kind of activity for 30 minutes at least three times a week. And so on. They enact proactive changes leading with intention, rather than hoping for circumstances to adjust into, say, a new boyfriend or a promotion. They deal in greater specificities and dive into better-laid plans, becoming the tool that might make those blanket resolutions possible in the first place, without shooting down the bulk of your self-worth.
The point of appreciation
We do all these things hoping to zero in on contentment and personal satisfaction and even simply joy, but the constant pursuit of a heightened version of oneself doesn't always bring us to a version that's decidedly better. It's hard to find contentment in oneself when we first decide we aren't enough and that we have to adhere to every benchmark society has laid out for us. Sometimes the impetus of the new year ahead can be helpful to feel fresher and to make moves that make us feel more alive, but time in itself is a construct, and we are ultimately the ones who decide why we do what and when. We are responsible for our own person, and doing so means beginning from the point of appreciation.
What I mean by that is you don't have to change so terribly dramatically to be Peak You. You don't need to be the richest or the most recognized or the hottest or the very most; being respectful and considerate and honest and earnest is enough. Not texting at the dinner table, exercising a bit of gratitude, treating your parents to a nice meal or an ice cream, spending time with a friend, turning in your work ahead of a deadline, earning your keep honestly, not stepping on other people to get ahead, studying hard, washing dishes so your kasambahay or roommate has one less thing to do, listening to your elderly relatives tell the same story for the fifth time — these are the little things that add up to the whole of your character and deserve their own praise. They aren't sexy or visibly heroic or something Tony Robbins would set out staging arena discussions about, but they are funnily enough the things that count the most down the line of a life well-lived.
Less is more
Furthermore, the concept of joy doesn't mean being without anger or sadness or disappointment, but that there is a validity to all emotions and that they all co-exist together. There are highs because there is comparatively a low; otherwise, it's all just valley. And sometimes the joy in existence isn't overcoming yourself every single time, but knowing who you are and apologizing a little bit less for the force you possess and the humanity you own.
So maybe this year, we could set our goals and do our best, but also approach ourselves with a touch more kindness. Maybe this is the year we put less focus on the mythical concept of the overhaul and more into being consistent —consistently good, kind, open, understanding, and learning. Maybe this year we do a little less resolution and chasing down perfection, and maybe find that by the time 2019 turns into the next year, we've finally done more for ourselves.