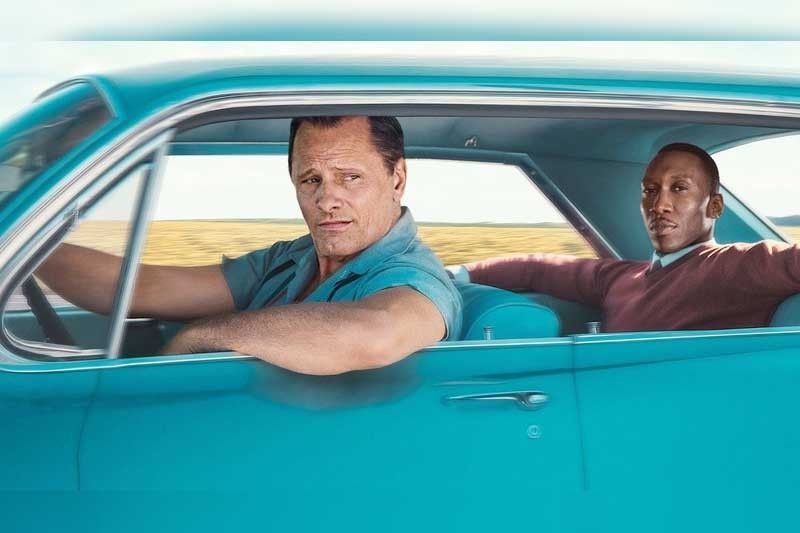 Named after The Negro Motorist Green Book, a mid-20th century guidebook for African-American travelers, Green Book is a 2018 American comedy-drama film about a tour of the Deep South in the 1960s.
Twice Upon a Time in America… in Macau
Macau, the former Portuguese colony that has, for more than a decade now, been in the process of being reshaped by China to be the top destination for its citizens to gamble away their newly amassed wealth, has long existed as a city where Western influences sit almost seamlessly within an Eastern setting. Egg tarts, almond cookies and chewy nougats are sold alongside wanton soup, pork buns and abalone dim sum. Five-star hotel-casinos with gaudy replicas of the Eiffel Tower of Paris and the Piazza San Marco of Venice are as popular with tourists as the many Buddhist and Confucian temples that dot its crowded neighborhoods. While walking the city's streets, it wouldn't be strange to hear a medley of different languages being spoken. A chatter of Chinese from rowdy Mainlander gamblers is drowned out by travelers excitedly clamoring in English, or a few hotel employees whispering in smooth Portuguese. Macau is truly a melting pot where cultures that might otherwise clash uniquely coalesce.
It is therefore a clever move for the International Film Festival Macao to fashion its retrospective program in a way that reflects this peculiarity of the city. Instead of simply programming films from decades ago in terms of what is universally revered, the film festival asked six directors — three from Asia and three from Western countries — to select films that are either their favorites or have influenced them. The catch, however, is that the Asian directors will have to select Western movies, while the Western directors will select films from Asia. Australian director Philip Noyce chose Yasujiro Ozu's An Autumn Afternoon (1962), while Indonesian filmmaker Edwin selected Peter Weir's The Truman Show (1998). Erik Matti, whose acclaimed actioner BuyBust (2018) is also being screened in the festival, named Sergio Leone's Once Upon a Time in America (1984) as his choice for personal reasons. He has never seen the film on the big screen and by choosing the grandiose epic that chronicles the rise of gangsters in 1920s New York City, he will be given the chance to finally be engulfed by the film's majesty.
Sadly, I was only in Macau for a weekend, and had only time to view two films. In what feels like fate intervening to give me an alternative glimpse of America's past, the two films that fit my cramped schedule happened to both be films in which the protagonists journey across key locations in America during periods of its history that would shape what it is now. The irony of it all is that I experienced these palpable plunges into the heart and soul of America in a city that is commonly referred to as the Las Vegas of Asia and whose extravagant façade represents the blunt excesses of America's capitalism.
French filmmaker Jacques Audiard's first English-language feature is a Western that delves deep into the rugged and wretched core of America's westward expansion. The Sisters Brothers tells the story of the titular brothers (John C. Reilly plays the older and more predictable sibling while Joaquin Phoenix plays the younger and brasher one), hired gunslingers who are riding across America to track down a former comrade (Jake Gyllenhaal) who has switched sides to help a gold prospector (Riz Ahmed) who dreams of building an egalitarian society in the midst of the country's greed-fueled growth. The performances, particularly Reilly's, are amazing. However, it is the film's humor-laden take on how violence and fidelity become the cornerstones of a country that instantly makes the film such an indelible and involving piece. There have been several films that have tackled the greed that became the guiding spirit of America's rapid spread towards the Pacific, but The Sisters Brothers exposes that addictive rot, not as a diving board for some clichéd moralistic stance, but as the basis to exalt the devotion between the brothers. The film's ending, which feels like that well-deserved sigh after prolonged moments of stress, is just an absolute delight.
Green Book, directed by one half of the filmmaking duo behind such irreverent classics as Dumb and Dumber (1994), There's Something About Mary (1998) and Shallow Hal (2001), also features an unlikely duo in an American adventure. Instead of sturdy steeds, Italian-American bouncer Tony Lip (Viggo Mortensen) and African-American pianist Dr. Don Shirley (Mahershala Ali) ride around together in a 1962 Cadillac. The film has all the right beats of a comedy centering on an odd couple, given that director Peter Farrelly is far from being a stranger to the genre. The handling of its very sensitive theme of racial inequity that has existed and still exists in modern America is a trickier subject, with the film understandably relying on both punchlines and convenient crowd-pleasing tactics to diffuse certain more sensitive situations that cannot just be simplified with motherhood statements and feel-good dramatics. Clearly, the film can only do so much and it is most certainly aware of its limitations. Its biggest mistake is deciding to be more safe than powerfully provocative, ending up more an overeager heart-warmer than an honest reflection of the times, then and now.
Both The Sisters Brothers and Green Book expose America's seeds being planted on grounds fertilized by both greed and division. Its portrayals of America are bleak, lifted only by the people whose hopes and fervor outweigh the vices of the times. In a city like Macau that is literally built on avarice and intermingling peoples, the two films about America resound even clearer.