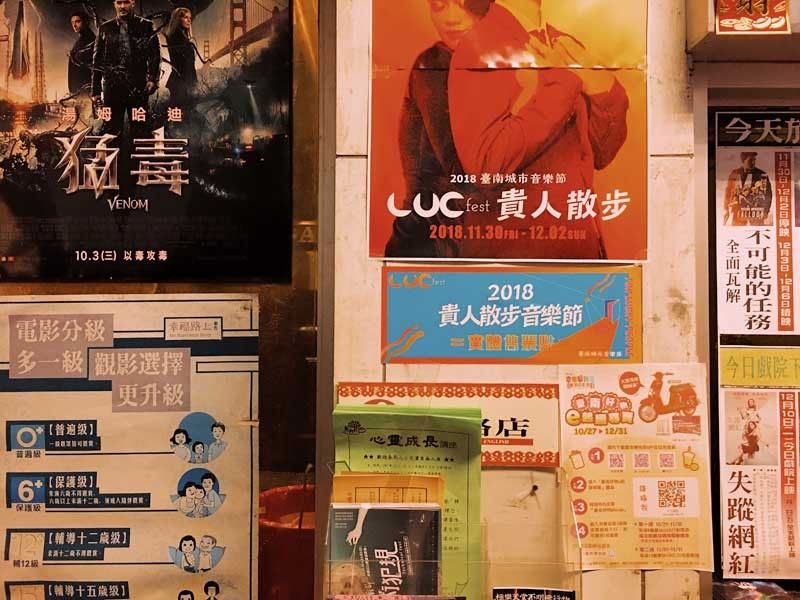 Taiwan's former capital hosted LUCfest, a showcase festival with musical performances, concerts, trade events, conferences, panel sessions and cultural trips.
Photos by Mary Christi ne Galang
Fellow delegates at LUCfest Asia were amazed at how Filipinos could mobilize music-related initiatives despite the lack of support.
Filled to the brim with quaint shop houses, century-old buildings and open-air markets, Tainan City is rich in history and heritage. It's neither Taipei nor Singapore in terms of cutting-edge modernity, but what it lacks in sprawling skyscrapers and pioneering infrastructures, it makes up for with its unassuming charm. Other than retaining its laid-back vibe against a backdrop of Taiwanese traditions and cultural edifices, the historic city of Tainan has evolved into a popular destination during fall. Every November and December, Taiwan's former capital serves as host to LUCfest, a showcase festival spanning three days of musical performances, concerts, trade events, conferences, panel sessions and cultural trips. Suddenly, Tainan wears its Austin hat like a bustling music mecca, where tourists and locals converge for a weekend of obscure Asian bands, insightful discussions, festive treats and milk tea.
LUCfest's programming is quite similar to Music Matters and SXSW, but dares to be different in a subtle, more Asian way. Instead of expanding its scope to include film, theater and interactive technology à la South by Southwest, its main focus lies in creating opportunities for cultural workers, creators, music personalities, festival directors, curators, record labels and entrepreneurs to exchange ideas and work together for ventures beneficial to the growth of the worldwide and regional music industry as a whole. Unlike Music Matters, it's more inclusive in terms of the community that it wants to foster, and less about the business side.
There's also something hip about the preference in satellite venues: an old movie theater turned into a music stage, a dive bar in the middle of an old town, a community hall as home to the global music conference, and an imperial-looking temple as a place to crash for an after-party gathering. I was lucky enough get lost in the city's exotic character and explore what it has to offer from a first-timer's perspective. It's no home, but it's a great place to learn more about history, culture and music.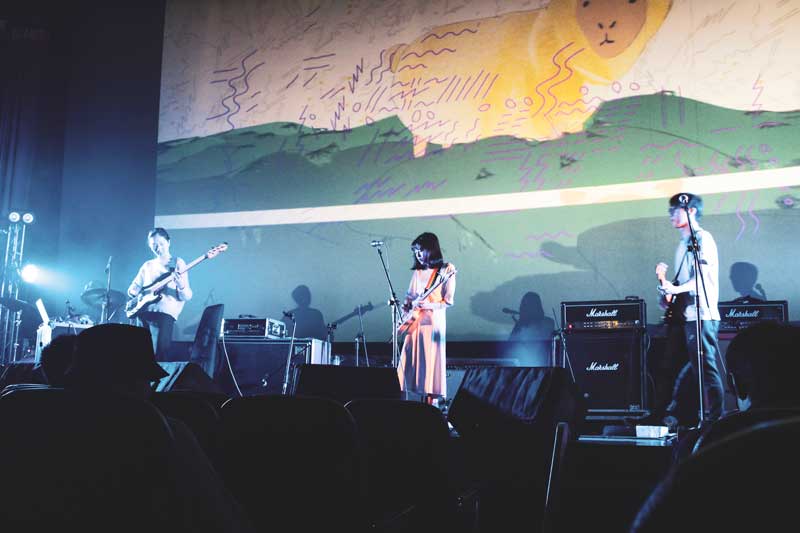 I learned that the Philippine music industry can build a cathedral out of rubble, kept alive by people whose unparalleled dedication uplifts the cause.
No need to capitalize on star power and headliners. Most attendees were at LUCfest to discover new and established talents across the continent. I particularly enjoyed Manic Sheep's dreamy and ethereal performance at the Lovers & Lollypops showcase, and gave my calling card in case they're ever interested to pay Manila a visit. I was able to check out Indonesian sensation Ryssa Dynta's set whose dark, sensuous take on R&B and pop reminded me of Banks and Lorde. It was also a rousing experience watching favorite Filipino music acts Taken By Cars, She's Only Sixteen, Nights of Rizal and Similarobjects perform in a packed venue filled with Taiwanese and foreign audience. But the one that got me completely excited was Taiwan's Sunset Rollercoaster's performance at the main stage. The city pop lads set the bar high with songs off their new record, "Cassa Nova," serenading the crowd with their effortless demeanor and top-notch musicality. Stage-hopping from one venue to another, not knowing what to expect from the musicians on each bill, I eventually got the vibe that LUCfest was throwing off: a well-curated festival championing the diversity of Asian region's finest.
And as a delegate representing The Rest Is Noise, an independent music events production based in Manila, I was invited as part of an all-Filipino panel discussing the burgeoning local music scene, where the likes of Ben&Ben and IV of Spades have amassed more than 200 million streams each on Spotify and YouTube combined, and where festival favorites such as LANY, Boy Pablo and HONNE regard Southeast Asia as their biggest market. Fellow delegates, musicians, record labels and festival organizers were amazed at how Filipinos could mobilize music-related initiatives and projects despite the lack of government support and a socio-political climate that suppresses the development of local art and culture. I also took pride in the fact that we have a self-sustaining underground and independent communities from different genres and backgrounds whose alternative approaches to production, marketing, curation and design offer a rewarding diversion from the usual mold. Apparently, we can build a cathedral out of rubble, and the Philippine music scene, albeit facing obstacles and segmented factions, is pretty much alive because of the passionate people who have shown unparalleled dedication to uplifting the cause.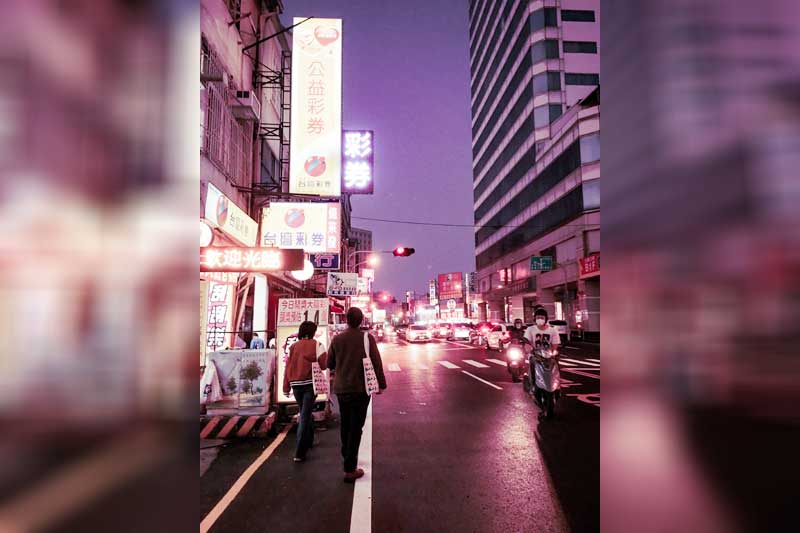 Its main focus was to create opportunities for the music industry, more inclusive of the community that it wants to foster.
I got the chance to sit in for a couple of panel discussions dedicated to music marketing, touring and promotions, as spearheaded by some of the most forward-thinking music execs and innovators from different parts of the world. Justine Sweeting, co-founder of Clockenflap Music and Arts Festival — considered one of the most prominent music festivals in the world — shared the humble beginnings of his multi-genre showcase and how its bold, headliner-driven format raised the profile of Hong Kong on the festival map. "I wanted to get Hong Kong out of the conversation of being a stuck-up destination," Sweeting told the audience. "My conversations with agents were always about trying to position Clockenflap as a strategic reason for people around the world to come to Asia." There was also a listening session where professional curators representing different music festivals and record labels got invited to give Taiwanese artists direct feedback. Anika Mottershaw of Bella Union — the British record label responsible for some of my favorite records such as Beach House's "7" and Fleet Foxes' "Helplessness Blues" — spoke about the importance of branding, particularly the aesthetic component of music-making, and how it helps artists to get noticed in a sea of submissions. "It's not just about the music. Visual presentation is important as well when you want to stand out among the others."
It's inspiring to be part of a cultural exchange that fosters innovation and growth. LUCfest created a global music village that assembled music creatives, dreamers, and insiders together in pursuit of meaningful collaboration. I left Tainan wanting to get things done. It must be the rush of ideas or the humid weather here in Manila, but I went home realizing that there's a bigger battle out there. And this is the place to start the game plan.