The Resonating Noise
December 15, 2018 | 12:00am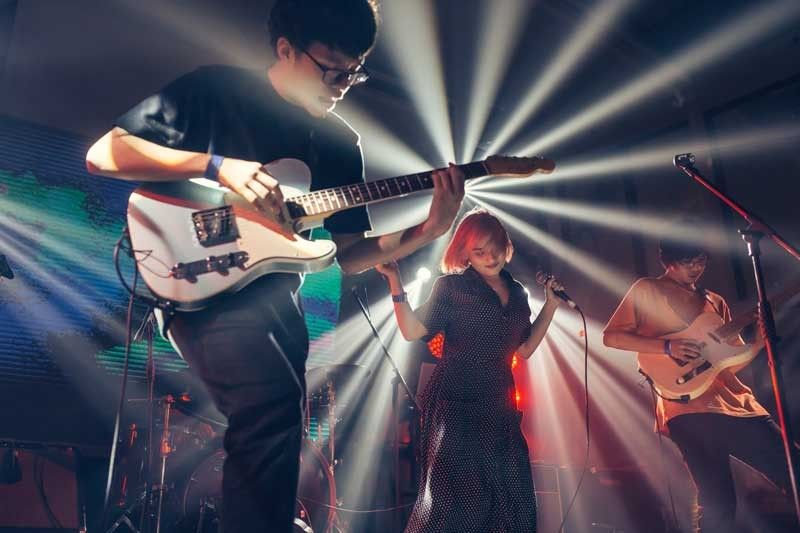 How we appreciate music extends beyond habitual gig-hopping. It's how we establish ourselves in front of the acts we like to hear live.
MANILA, Philippines — Just when you thought this year couldn't end more chaotically, local production group The Rest is Noise hosted a two-day music festival, All of the Noise, with 18 artists from the local music scene and six international acts flying in all the way from Taiwan, Thailand, Singapore and Norway. The noise that resounded at Century City Mall Events Place last Nov. 24 and 25 was an outcry of good music.
I was looking forward to the year-ender gig. Everyone was stoked from the get-go when the final lineup was revealed. I came early, and was immediately mesmerized by Jason Dhakal's sweet and tender vocals — swinging along to his low-tempo beats, he encapsulated the room with a cool R&B vibe, clasping a few lovey-dovey couples in a romantic bubble when he played tracks from his latest EP "Night In." The atmosphere shifted from mellow to frisky when tide/edit and Rusty Machines came onstage with their energetic performances. If you weren't dancing and banging your head during their acts, you weren't doing it right.
Electronic music resonated when beatmakers gathered, calling themselves The Buwanbuwan Collective. I listened to Moon Mask's rendition of I'm Here, taking me back two years ago when I heard it live for the last time, performed by No Rome. It got me nostalgic about memories of college. People swarmed in front and clamored when their favorite folk-pop band Ben&Ben followed, performing some of their well-acclaimed songs including Maybe the Night.
The rest of the local artists in the lineup who took the stage were Tarsius, Uprising, Cheats, and IV of Spades. There were also FSL interpreters that synced with the performers, extending the experience of live music to the deaf and hard of hearing.
The first international act to perform was Cosmic Child, a five-piece shoegaze band from Singapore. They played tracks from their latest album "Blue" which brought out raw emotions and became really cathartic for me.
A more welcoming spirit filled the atmosphere when Singaporean indie-pop trio Sobs took the stage. With an existing Filipino fan base, this was their second time in Manila. Finding them in the artists' holding room, enthusiastically munching on their buckets of Chickenjoy, I asked how they felt performing in front of a Filipino crowd. Raphael Ong, lead guitarist, said he loves Manila because fans are constantly messaging and tweeting them to come back here after they played earlier this year at Mow's.
"I think the last time (in Manila) was one of our best shows and this show is like… I think I gave my best show ever," replied Celine Autumn, the band's vocalist. She also described their recent album "Telltale Signs" as emotionally heavier compared to "Catflap." Celine continued, "I was in a dark place when I wrote it and that helped me through things. It was therapeutic."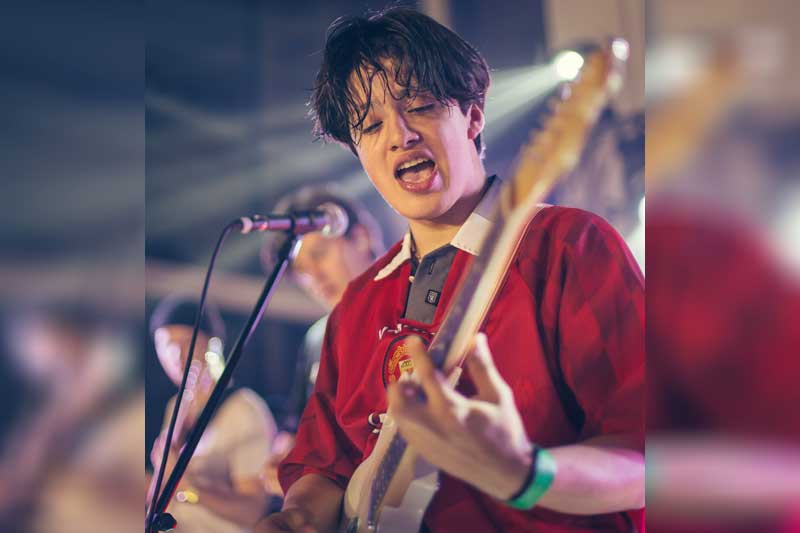 Boy Pablo got us all jumping and dancing as he performed 'Dance, Baby!'
Day two. The crowd was noticeably bigger. The night was still young when Tandems '91 graced the stage, adding some soul and funk to the event's mood. Coming back from a long hiatus, Tandems '91 performed as a band for the last time just for the show.
The crowd went crazy when singer-songwriter and lover boy of Bangkok, Phum Viphurit, performed — like he was serenading his fans, especially teenage girls holding up signs and banners for him. Who wouldn't fall for his smile and charming voice? I had the opportunity to have a chat with him before his set. Phum said that his inspiration in making the album "Manchild" was his transition from New Zealand where he stayed for almost 10 years, before starting his life again in Bangkok. "I didn't want to move back, really — I had that internal conflict of should I go back home or should I stay overseas. I moved back and I experienced a lot of things." He considers "Manchild" as his own diary — a personal development of his music style. When asked how he felt about getting all this love from fans from all over the world, he said: "It's been very surreal but I think everyone around me keeps me grounded."
The finale of the event was the pop-rock band from Norway, Boy Pablo, who had people screaming. They played their sad mellow tracks, from Sick Feeling and Everytime, to their more upbeat ones like Dance, Baby! and Feeling Lonely with the crowd responding in sing-song energy. In my interview, Pablo Muñoz talked about their recent album "Soy Pablo," saying how much he liked it better than their previous albums. He explained the meaning of their album titles "Roy Pablo" and "Soy Pablo." "The 'Roy Pablo' was a joke. There was a picture of me as the backdrop (with the words) 'Boy Pablo' and my head covered the letter 'B' so it said, like, 'Roy Pablo.'" "Soy Pablo," on the other hand, is the direct translation of "I am Pablo" into Spanish.
How we appreciate music extends beyond habitual gig-hopping. It's how we establish ourselves, as a crowd, in front of the acts we like to hear live. The Manila crowd harmonized with each performer throughout the two-day show, exuding the same enthusiasm as the artists. The noise eventually receded after each amazing performance, but the experience will live on as one of the most memorable festivals of the year.