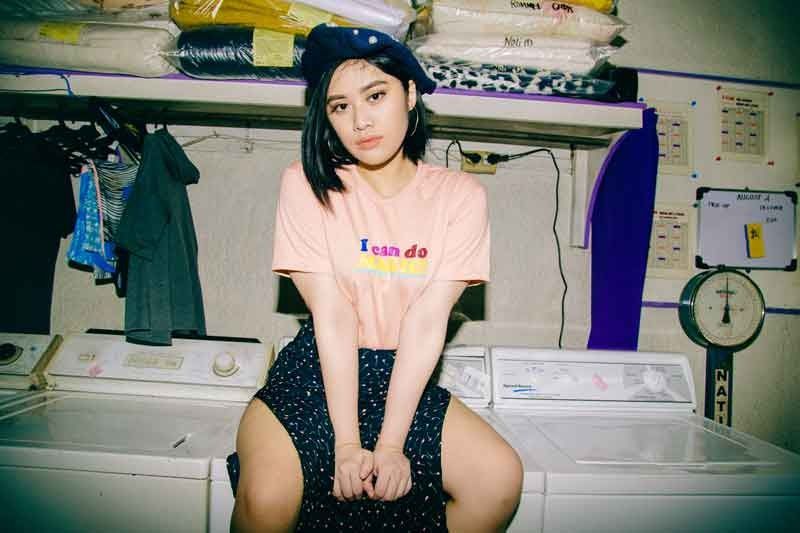 KEEP IT SHIRT: What statement are you trying to make? Wear it on your sleeve. On Laica: Peach T-shirt by Wednesday, thrifted floral skirt, beret by Farah Zavala.
MANILA, Philippines — More than aesthetics, millennials are won over by experiences, which translate to where they place their buck.
And in Manila, the rise of streetwear makes sense.
There's an old saying that goes, "You are what you wear." And for the throngs of independent streetwear brands that have since opened shop, identity is the name of the game.
Though the style-conscious individual can be spoiled for choice these days on where to shop, homegrown retail start-ups have been giving fast fashion giants and high-end designer wear a run for their money, as they offer a certain sense of uniqueness you won't get from mass-produced fare.
For many of these up-and-coming labels, the foray into merch was sparked by a sudden sense of creativity and purpose. "Back in 2015, (Randell and I) were both washed-up basketball players who were putting time and effort in stuff that didn't really matter," Ralph Cruz shares, who started SupportYourFriends (SYF) with his brother, Randell. A family trip to Los Angeles that same year led the brothers to discover the Fairfax district, teeming with diverse establishments and urban concepts. "We saw young adults, either the same age as us or even younger, just doing their own thing, focusing on self growth and putting responsibility over anything else. Then we just had a lightbulb moment."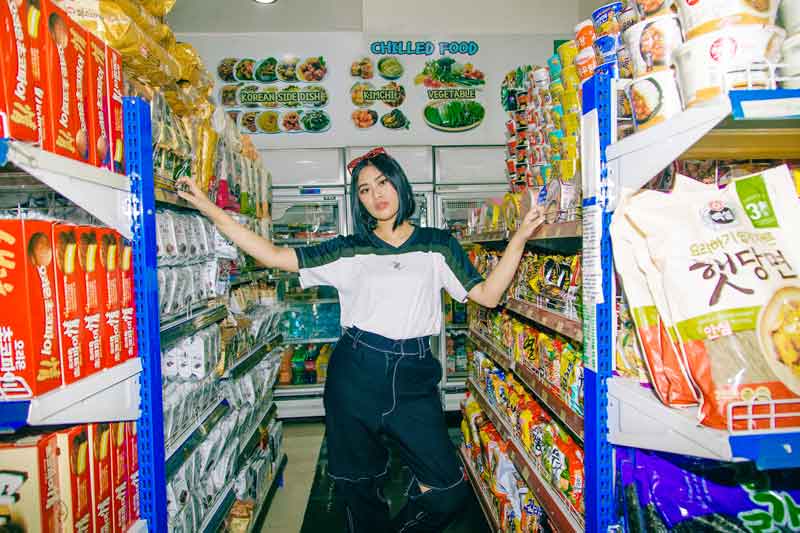 BE A SPORT: The titas don't get to have all the fun when it comes to athleisure. On Laica: athletic shirt by SupportYourFriends, tear-away pants by Iann Mercado, shades by Sunnies Studios.
More than aesthetics, millennials are won over by experiences, which translate to where they place their buck. And in the concrete jungle of Manila, the rise of streetwear makes sense. With naturally urban roots, streetwear fits its wearers perfectly, the young and hungry who pound the pavement on a daily basis in their constant search for authenticity.
"We live in an age of disconnect. People want to experience genuine things," says Robin, one of the co-founders of Wednesday, a streetwear brand that specializes in graphic T-shirts. As the graphic tee is the foundation of many streetwear labels, Wednesday calls their tees "Visual stories you can wear," with the designs people can resonate with. Wednesday's approach is storytelling through design — "Graphic designs that awe, make you pause and think, and has different layers."
As for SYF, the authenticity comes by making every single thing from scratch. "From sourcing the fabric, to the tiniest details like tapings and accessories, we're in charge of the whole manufacturing process with our merchandise."
Though the rise of the local independent scene has been nothing short of monumental, there are of course those who choose to ride the wave, with online shops producing their own graphic tees a dime a dozen now. Still, there are those few that are a cut above the rest. Amidst the noise (and hundreds of words printed on various shirts), the ones who stand out are the ones who make real statements.
"We try not to think about the money as much," Wednesday adds. "We also want to be more active in society outside of our subculture and try to elevate the consciousness of those who support us."
Check them out on Instagram, @notwithstandingus, @brklxx, and @supportyourfriendss.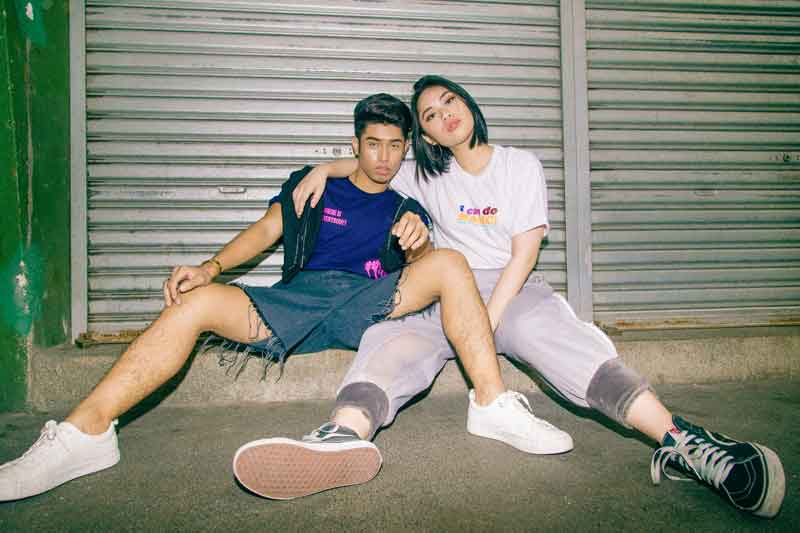 MAGIC MAYHEM: The key to a unique style is never keeping it boring. On Laica: "Magic" shirt by Wednesday, and grey trackpants by Phuong Do. On Josh: "Where is everybody" shirt by Wednesday, shorts and linen jacket by Iann Mercado.