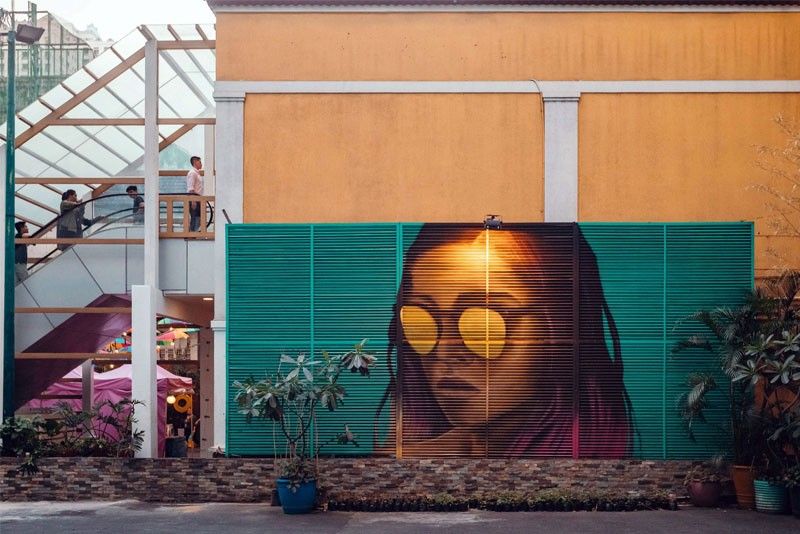 Hello, Sunshine: Jumpstart your weekend at Eastwood City, and look for the girl with the glowing sunnies. "Art breathes life and personality into cities — and Megaworld townships have already evolved to embrace and champion this movement, with street art being very prominent features in Eastwood City, Uptown Bonifacio, McKinley Hill, and Forbes Town," says Dr. Andrew Tan.
Photos by Jilson Tiu and Mike Chua
Kara Ortiga
(The Philippine Star) - May 5, 2018 - 12:00am
You don't need to go far and wide to look for art murals for your Instagram photos — you'd be surprised with what you can find in the heart of the metro.
MANILA, Philippines — Raise your hand if you've been side-eyeing the photos of your friends on social media, desperately wishing you were there with them: in front of the iconic graffiti in the alleyways of Melbourne; casually posing by a color-blocked basketball court in Hong Kong; living inside a refurbished guest house in Singapore; or sipping coffee at an artsy café in Bali. All these dreamy escapes have got you brimming with inspiration and wishing that you booked that ticket out of the city. But here's a secret: you don't need to jet set to bask in cool street culture. There are some pretty rad art inspirations in the very streets of Manila.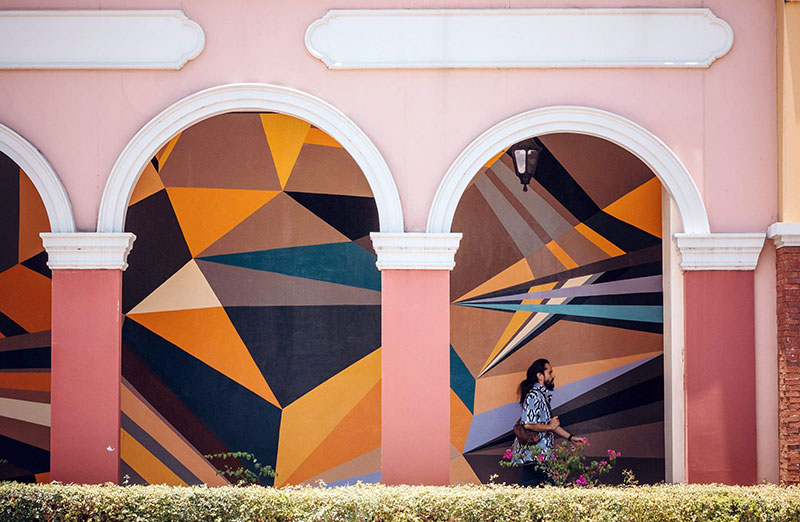 PLANES AND PRINTS: How cool are the geometric shapes on this wall? We love the contemporary take of pattern and color at a nondescript corner in the Venice Grand Canal. Head to McKinley Hill for a shot in front of this wall, or drop by the flourishing hub just a walking distance away.
Are you ready?

CHECKMATE: Another unique crossing is the chess pedestrian at the Megaworld Park in McKinley West just across McKinley Hill.
Smack in the middle of urban townships — art murals, graffiti, and paintings are abounding. You just have to know where to look, and we're willing to let you in on the tip. We found some hidden spots in the city that is perfect for the 'gram. Take a weekend off to visit some of these establishments to see for yourself. No need to go abroad to visit some creative hotspots — the art spaces have been under your noses the whole time.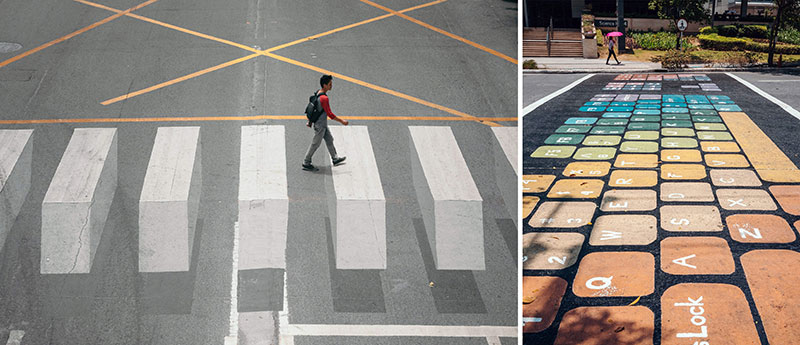 CROSSOVER : This is something that will make you stop and stare. Find pedestrians crossing to the Venice Grand Canal in McKinley Hill, in what looks like a crossroad that is three dimensional; while the other replicates a ginormous keyboard.
Teaming up with local artists to inject pops of color and modern vectors into their townships, Megaworld makes the art more inclusive and accessible. They've splashed images on walls, drawn vivid illustrations on staircases, covered shop doors with graffiti, and even decorated the pillars of the parking lot. Their structures and architecture are full of décor and installations.
XTHE BIRD'S EYE VIEW: A view that can only be captured on top of Uptown Bonifacio is this massive floral pattern opposite the St. Gabriel the Archangel Chapel. Megaworld brings innovative mall experiences by imbibing an edge that inspires interaction in its properties. As is evident here, the painting was aptly placed to complement the curves and lines of their architecture.
In the end, you've got these incredible urban spaces bursting with charm and character — curated to bring to life the vibe of the very location in which they inhibit. Here is a quick guide that you can take with you when you walk through these spaces. Drop by to get a glimpse of the street art in our very own Metro Manila.