Beats of resistance
February 17, 2018 | 12:00am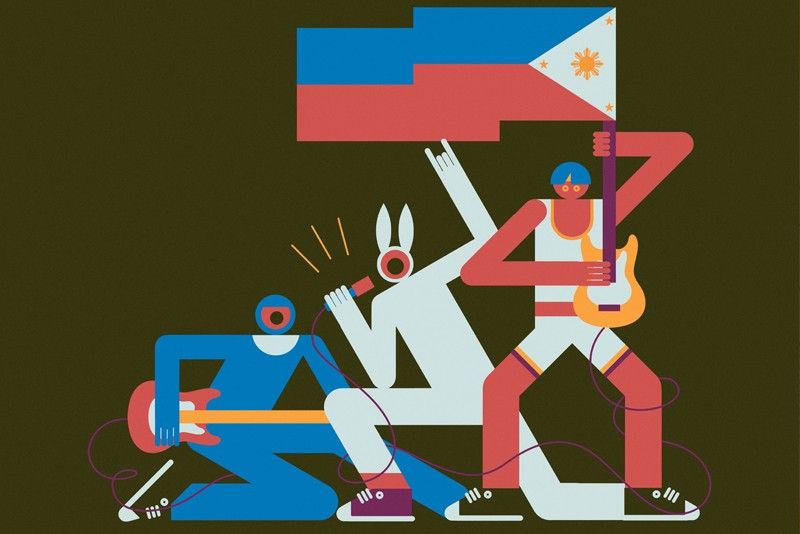 The new era of OPM's dimension of being.
MANILA, Philippines — The renaissance on the local music scene is much owed to the rise of fresh music styles that tuned out of the internet and the communities that built deeper understanding for the diverse creative forces. The rebirth came with different movements — indie folk, electronic, rock, etc. — all blaring the beats of OPM's resistance to losing its voice in the industry. The resistance, however, does not only revel in what is fresh. Its power is drawn from the coexistence of both the old and the new elements. The Ransom Collective and the BennyBunnyBand are two groups taking center stage in the breakthrough of local music.
Resisting through exploration
The Ransom Collective is a six-piece indie folk band that plays introspective songs on life and adventure. Once a keyboard melody sounds onstage, the crowd knows they're in for ingeniously crafted local music. Their creative process is constantly changing; they experiment and see what works and what doesn't.
Experimentation can open up discoveries but poses itself also as a risk, especially in an industry that doesn't really value original music. The boldness of the band to pursue their own sound is admirable; they draw inspiration from other artists on the local music scene. "The band Cheats, they inspire us to give our everything, our energy, to connect to the audience. A band like Muni-muni inspires us to make our music artistically," says Kian, the band's guitarist and vocalist. They also frequent gigs as a way of gaining new perspectives for their art.
As the scene grows more diverse these days, the perspective on OPM has also diverged. For Lily Gonzales, OPM has become a term to describe a certain sound that was produced "back then." "The local music scene has been outside of that kind of sound and I think with people nowadays they say that OPM is dead; it's just that OPM is not the same anymore. It shouldn't be constricted to a certain sound but just music made in the Philippines," she added.
For this band, OPM is still very much alive, despite the dominance of mainstream western music. The band's drummer, Redd Claudio, adds, "Just like the media feeding you your music compared to now, I think people have more freedom to look for the kinds of music that they want to listen to." And this is evident in the different types of bands drawing their own followings and crowds.
Resisting through reintroduction
The BennyBunnyBand's (BBB) music style is rooted in '90s rock — Eraserheads, Rivermaya, Introboys — and eventually, they made up their own genre, which they call "Kuneho rock."
Kuneho rock, as described by vocalist Benny, "is made up of nothing. It is more about energy and quirkiness." The music's absurdity, ironically, brings depth and significance to the ordinary experiences of an individual. In the world of distinct artistry and niche audiences, the band thrives on their own reality; they're not an "in" thing. "Hindi kami uso. 'yung tugtog namin, uso dati. Sa panahon ngayon, hindi siya pasok sa taste talaga pero 'yun 'yung lumalabas na natural eh," says Benny.
For bands that have adopted both analogue instruments and technological advancements, the big difference in the OPM industry comes from the internet. Anyone can put their labels and creations online and attract their own niche following. What remains the same, however, is how artists perform underground. "OPM is really flourishing hindi lang ramdam ng mainstream, hindi lang alam ng masa dahil ang mga tumutugtog ngayon ay nasa underground," according to Benny.
The BennyBunnyBand remains dubious of their popularity; they're still surprised whenever they get invites to play to large crowds. I ask what keeps them going, despite the uncertainty of local music tastes. Benny answers, "Personally, the love to do this. That's it. Hindi pa ako marunong ma in love sa babae, nandun na siya para sakin."
For the members of the band, all successful in other career paths, earning from gigs is not the motivation. Music is. Bassist Ess adds: "This is no longer a passion project. This is a commitment."
And as long as there are people who push for their passions, OPM will continue to endure in its influence and remain here to stay.