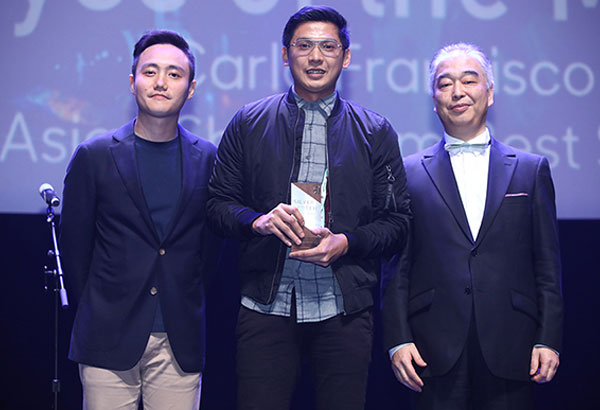 Boo Junfeng and Kenji Ishizaka give the award to Carlo Francisco Manatad at the awarding night of the Singapore International Film Festival 2017.
Kara Ortiga
(The Philippine Star) - December 22, 2017 - 4:00pm
MANILA, Philippines — Storytelling is a precious thing. It remains one of the most powerful tools of communication, creating a sense of enchantment, inspiration, motivation, even fear among its listeners, as a story enlivens a person's brain in many ways.
Growing up, I had always been an avid consumer of stories. I was riveted to the edge of my seat whenever a narrator told a story with gusto. I loved to immerse myself in television and film, and I escaped often to the pages of my books. As I began to feel more and more invested in the characters of these stories, I longed to be more like their heroines. But there was a problem: I wanted to be exactly like them — except I couldn't, because the girls in the stories that I read were oftentimes very different from me; they were created by westerners, with western sensibilities in mind. I could relate to their universal themes — love, friendship, coming-of-age stories, adventure, drama — but when it came to nuances and cultural proclivities, I could only use my imagination.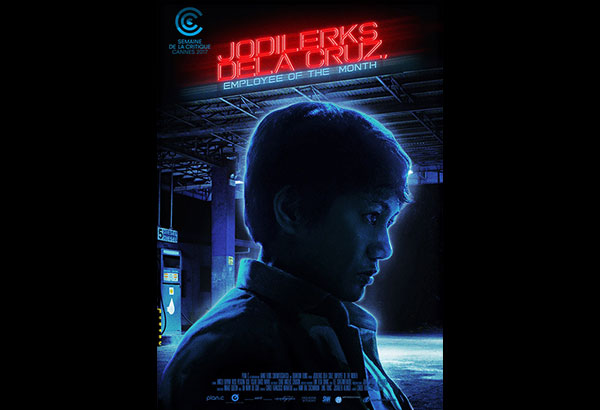 Cut to today: It's 2017, and storytelling has finally embraced the "Other" voice. Early this December, the Singapore Media Festival (SMF) 2017 celebrated exactly that: the best of Asian storytelling, gathering over 20,000 media and creative professionals, industry thought-leaders, and fans of television and film from around the world to give credence to the Other voice. The Festival assembled both established and emerging players to create opportunities and possibilities for fresh and innovative content. It was a hub for all media, and the place was buzzing with incredible potential.
Hosted by the Info-communications Media Development Authority (IMDA), the festival highlighted key events such as the Asian Television Awards (ATA), the Singapore International Film Festival (SGIFF), and the SMF Ignite, to name a few.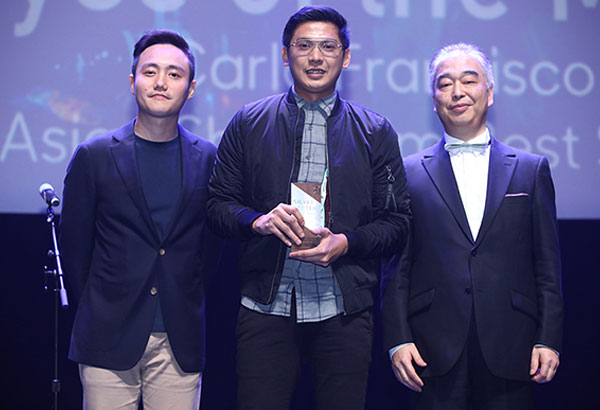 Manatad's Jodilerks Dela Cruz, Employee of the Month won the award for Best Southeast Asian Short Film.
The Singapore International Film Festival
One of the most talked-about events in the festival was the Singapore International Film Festival (SGIFF), which wrapped up with a record-breaking attendance of more than 14,000 festival-goers from Singapore and across the region. The festival showcased a total of 112 feature and short films from 42 countries, including some strong entries from the Philippines, and hosted 31 sold-out screenings of local and international films — the highest since the festival returned in 2014. Screenings were scattered across the city at different locations and times, and the lineup presented a great variety of content: from mystical to pure experimentation. On awarding night, a Filipino film, Jodilerks Dela Cruz, Employee of the Month by Carlo Francisco Manatad took home the award for "Best Southeast Asian Short Film." The film is a dark comedy that follows Jodilerks, a gas station employee, on her last night at her job that is about to close down. She ends up doing some questionable things while reflecting the state of society around her.
Asian television awards
Next to cinema, television had its shining moment in the festival as well. To celebrate Asian television's best, the 22nd Asian Television Awards presented 47 honors, recognizing excellence in programming, production, and performance from more than 1,350 entries from 250 channels and 66 broadcasters across Asia. The top prize of Terrestrial Broadcaster of the Year went to Singapore's Mediacorp Pte Ltd, while the Cable and Satellite Network of the Year and the Cable and Satellite Channel of the Year awards went to Sony Pictures Television Networks, Asia.
SMF Ignite
The media festival wouldn't be complete if it didn't pay attention to what lies ahead — the future of media. A one-day conference and exhibition called the VR X SMF Ignite cast its spotlight on VR or virtual reality, and brought together technologists, creators, developers and users to exchange insights on the VR ecosystem, and discuss how this new paradigm can create opportunities for businesses in media. The event saw a strong lineup of 14 local and international speakers, discussing various topics including immersive entertainment and storytelling, as well as the use of VR in enterprise solutions. The inaugural conference was attended by over 300 guests.
Conference-goers were able to experience the region's latest immersive media technologies at the VR Exhibition, which featured experiential booths by global brands. Here, we got to see how VR as a medium is applicable to many use cases, such as to enhance the viewing experience for films, for sales pitches, for event coverage, for games, and even for use in school and education.
Overall, The Singapore Media Festival 2017 was a massive success. With a strong emphasis on emerging technologies, new platforms and creative innovation, the hub that they honed brought together various industries. Professionals, creatives, businessmen, industry-leaders, and even students were able to network, connect and learn from one another through this incredible showcase of media and technology.