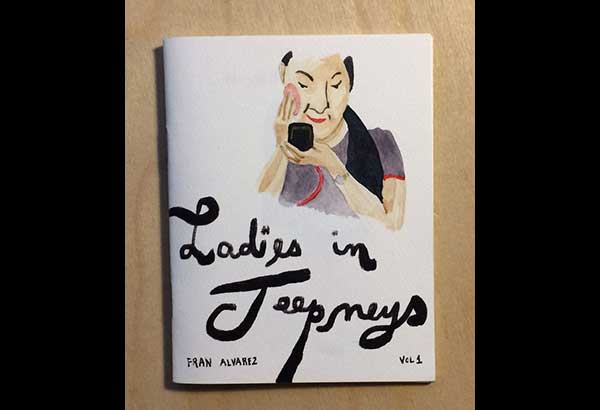 Ladies In Jeepneys Vol.1 by Fran Alvarez
(The Philippine Star) - August 4, 2017 - 4:00pm
MANILA, Philippines - Print is dead." These words have been tossed around a lot lately, much to the dismay of many. One after another, magazines have foregone printing monthly issues (if they haven't closed up shop completely) in favor of publishing their content online. And who can blame them? At a time when virtually anything can be found online for free and in real time, consumer behaviors are changing. We can get all the information we want without ever having to step outside the confines of our room — or bed, for that matter.
It is trying times for this medium; yet despite the difficult environment, believe it or not, all hope is not lost. At a small specialty shop located in Cubao, three noble individuals strive not only to keep print alive — they adamantly believe print will have a renaissance.
A passion that began as a shared love of print among three friends (Camz, Eva and Yas) eventually led to the formation of the Studio Soup Library — a brick-and-mortar collection of locally made "zines." Not to be confused with magazines, zines are personal, handmade publications, created with no other purpose than to share one's art, thoughts, ideas and experiences. From the layout to the printing (which is typically done via photocopying to keep costs down to a bare minimum), to the binding — the process of zine-making is arduous. It's nothing like throwing things up online. And unlike most commercial publications, zines are 100-percent labor of love, not designed to gain profit — thus they're usually produced in small quantities, making each a collector's item.
So why publish zines at all? As Camz says, it's simply out of love — a love to create, and a love of print.
Studio Soup Library forces us then, to reflect: Maybe it is not the print medium per se that is dead, but the factors built around it. Glossy magazines — they rely on advertisements to keep afloat, and when the advertisers stop coming in, there is a pressure to find another reason to keep it running. But a zine might be a model for the future of print. Zines are completely self-indulgent, works of art in and of themselves, and the feeling of ownership that comes from being able to hold an artist's/photographer's/illustrator's own handmade book in your hands — to feel the texture of paper, pinch the corner of a page before turning to the next — no smartphone can replicate that. Not yet, at least. As long as there are passionate individuals who strive to create something new through this medium, who knows? We may eventually find ourselves in the midst of a print renaissance.
* * *
Follow Studio Soup Library on Facebook and Instagram at @studiosouplibrary.ph