ARMY OF ME
(The Philippine Star) - February 5, 2016 - 9:00am
A lot has happened to Zayn Malik since he left One Direction. He had a spectacular falling out with British music producer and one-time friend Naughty Boy, who, if Internet murmurs are to be believed, was 1D's Yoko Ono. Then the perfect storm of celebrity Twitter tussles continued, this time with Calvin Harris (over Taylor Swift) and his former bandmate Louis Tomlinson (who showed his support for Harris by favoriting the Scottish DJ's tweet). Malik also split with Little Mix's Perrie Edwards, his longtime fiancée.
A steady stream of brooding monochrome selfies and work-in-progress graffiti murals on his official social media channels followed after, prefacing Pillowtalk, the new single that confirms that the 23-year-old is truly ready to strike out on his own. Whether it is kismet or well-timed marketing, Malik's "Mind of Mine" album will be released on March 25, the one-year anniversary of his departure from his former group.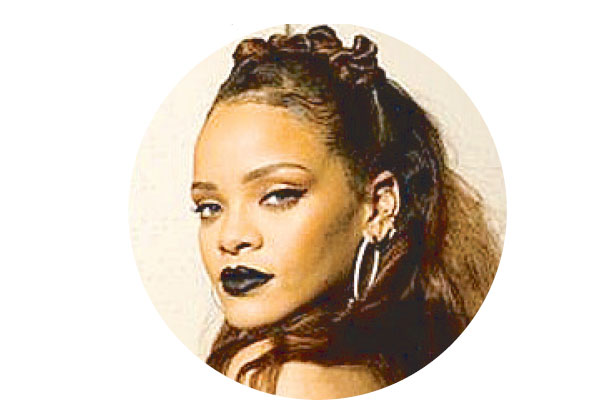 "Anti" is a possible grower but in general lacks life. We waited years for the return of Fun, Happy Rihanna but, in a cruel twist, we got Idiosyncratic, Artistic Rihanna.
Rushed And Lukewarm
With all the anticipation surrounding his new status as a rising star, you would expect Malik to convey even just a fraction of his fans' excitement over this latest project. What must he be feeling now that he is generating serious buzz as a solo artist? Awe, surprise, amazement, inspiration? The video for Pillowtalk, however, paints a completely different picture.
In the clip, which has close to 40 million views on YouTube, Malik and his reported girlfriend Gigi Hadid are seen making out, holding each other and sobbing blood. Enveloped by moody graphics, the ex-boybander appears slightly nervous. Perhaps he's stoned. But even if this debut was meant to be a slow, deliberate antithesis to the buoyancy and enthusiasm of a typical One Direction video, it feels rushed and lukewarm. There were parts when it appeared that Malik couldn't be bothered to lip sync properly, as though he had better things to do. He didn't seem present.
Repetitive Lyrics
If Zayn Malik looks jaded in his Pillowtalk video, Rihanna sounds just as bored on her latest single, Work. The first single taken from "Anti," itself an exercise in how not to release music, features the Bajan pop star lazily mouthing repetitive lyrics over beats that pay homage to her Caribbean roots.
Rihanna missed her usual November release date in both 2013 and 2014, and the listening public assumed that the follow-up to 2012's "Unapologetic" would finally arrive at some point in 2015. But months came and went — nothing. The 27-year-old pop star soon teased the world with the singles FourFiveSeconds, American Oxygen and Bitch Better Have My Money, giving false hope that the drought was about to end.
Cruel Twist
Then suddenly on Wednesday last week, the new song Work surfaced, followed by the album "Anti," which was uploaded by accident to the streaming platform Tidal — in which Rihanna has a stake — and leaked before it was taken down, later reposted officially, then eventually given away for free by the singer herself. Mess.
Unfortunately, the lead single from her eighth studio album does not live up to the expectations put into place by the massive buildup. Members of Rihanna's loyal fanbase must feel a tinge of disappointment. Their idol has taken on a more stripped-back, minimalist approach — sometimes sounding like she's singing into a plastic cup — instead of forging on with the bangers that made her a platinum-selling star.
While its risky, experimental nature is commendable, Work gives off the impression that it was cobbled together to beat a deadline that had long passed. The same could be said of "Anti": It's a possible grower but in general it lacks life. We waited years for the return of Fun, Happy Rihanna but, in a cruel twist, we got Idiosyncratic, Artistic Rihanna.
The latest offerings from Zayn Malik and Rihanna straddle the line between effortlessness and not exerting any effort at all. It must be so easy for young, rich, successful pop celebrities to lead ennui-filled lives. I just wish they tried a little harder to hide it.