Koji Arsua
(The Philippine Star) - September 6, 2014 - 12:00am
Be kawaii in Kawaii in Manila
The Japanese may have colonized us for only three years, but their culture lives on in anime, J-pop, and the kawaii culture. For those immune to this trend, kawaii means cute, pretty and adorable; its personification is the sweet, bubbly schoolgirl who's always smiling and giving the peace sign. Today, Whitespace Manila will play host to Kawaii in Manila, a day-long convention dedicated to everything kawaii. There will be performances from bands, live art, a kawaii art exhibit, a Harajuku fashion show, a Kawaii Girl and Ikemen (goodlooking) Guy contest, workshops, booths, and a talk on how kawaii can change the world. What may be tweetums overload for some may be every boy's dream. Sugoi! The convention will be held from 11 a.m. to 8 p.m.
Listen to new music from Eraserheads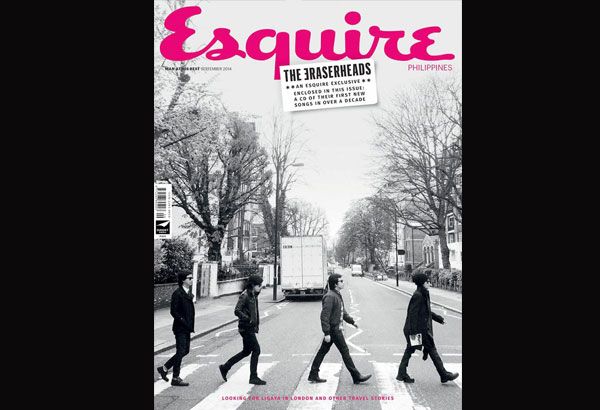 The iconic Filipino band has two new songs, and you can hear them now. Esquire Philippines put Ely, Raimund, Buddy and Marcus on the cover of the September issue (in a simulation of the famous Abbey Road shot), with a CD of two new songs: Sabado and 1995. You'll have to get a copy of the magazine to hear it, but expect it to be good. A reunion doesn't seem to be in the works, so make sure to take care of that CD. And no, don't support piracy (please).
Sing along to 'Musikal!'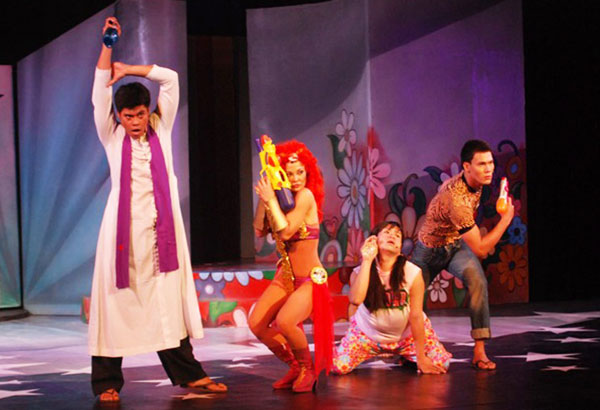 The postmodern philosopher Barney Stinson (or at least Neil Patrick Harris) once sang to a crowd at the 65th Tony Awards in 2011: "Broadway has never been broader, it's not just for gays anymore!" He was right, but what he does not know is that Philippine theater is our biggest secret, filled with talented actors and compelling productions. If you want to introduce yourself (straight or not) to theater, we suggest you see Musikal! tonight, a celebration of some of the country's best original musicals. And honey, we have a lot. This weekend, hear from Maxie: The Musical (Ang Pagdadalaga ni Maximo Oliveros), Rak of Aegis, Caredivas, Himala (the Nora Aunor film), Sa Wakas (set to the music of Sugarfree), Rama Hari, Katy! (not Perry), Noli Me Tangere, Magsimula Ka, Zsa Zsa Zaturnnah Ze Muzikal, Bluebird of Happiness, Rock Supremo (ballet performance of Andres Bonifacio's life set to rock music), Toilet, San Andres B, Stageshow, Walang Sugat, Sinta, Batang Rizal, Rivalry (between ADMU and DLSU), Sandosenang Sapatos, Batang Rizal, Ang Kababaihan ng Malolos, and Lorenzo. The show will be at CCP. You may call Ticketworld at 891-9999 for tickets.
Eat dessert the whole day
Those who don't agree that dessert is the most important course of a meal can just go and lead a bitter life (not sweet, get it?). But we hope Lori Baltazar of the sweets blog Dessert Comes First can change your mind with her dessert tour in Glorietta and Greenbelt this month (this weekend and Sept. 20 and 21). For one day, she will take you to her best dessert places and try her recommendations. Can we interest you in a serving of cheddar cheese dessert toast and Ghirardelli salted caramel mocha? Or liquid cheesecake and affogato? Or maybe a dessert sampler that features the five sensations? This girl also knows her alcohol because she's serving vodka calamansi slush in one of her tours. Better check her blog at http://dessertcomesfirst.com/ to check the schedule, pitstops, and complete menu. We wish Lori good luck in handling groups of full-grown adults tripped out on sugar, though.
Listen to the original 'Cruel Intentions'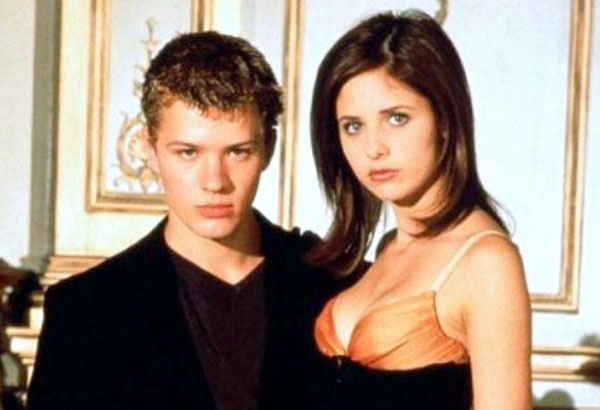 Kids today have Blair Waldorf, but the previous generation had Kathryn Merteuil, the conniving diva of Cruel Intentions. As Kathryn, Sarah Michelle Gellar plans her revenge on her ex-lover, who left her for Cecile, the girl Kathryn takes under her wing. She takes a bet with her brother, who wants to seduce Annette, a wholesome girl. If he can seduce Cecile, Kathryn takes his car, and if he seduces Annette, Kathryn sleeps with him (incest is not wincest because the two are step-siblings). It's very Gossip Girl, but who knew it has its French literature roots? Cruel Intentions is based on the 1782 novel Les Liaisons Dangereuses, and you can listen to a dramatic reading of the stage adaptation tomorrow at the Century Mall Event Center, 7 p.m.
* * *
Have an event you'd like us to feature? Tweet the author @kojibberish.