Koji Arsua
(The Philippine Star) - June 28, 2014 - 12:00am
Who to meet: Face to face with Jose Rizal
MANILA, Philippines - We don't really know Jose Rizal. Sure, he's our national hero and he wrote Noli Me Tangere and El Filibusterismo. Aside from what we learned in college (like his colorful love life), we know diddly squat. Today, the Ayala Museum is changing that with "Face to Face: Jose Rizal," a discussion with historian Ambeth Ocampo that retraces history using books, manuscripts, photos and artifacts to get to know Rizal on a face-to-face and BFF status basis. Will Professor Ocampo reveal more girlfriends? Is there any dirt on the seemingly perfect man? Is Rizal really the father of Hitler? Let's find out straight from Rizal's main man from this century. The lecture starts at 3 p.m.
What films to watch: Japanese movies at Eiga Sai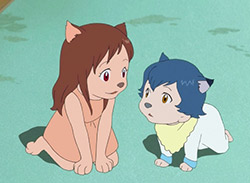 Earlier this month, our minds were transported to France for the French Film Festival. Next week, pack your imaginary bags for a mental trip to Japan for Eiga Sai, the annual Japanese film festival. Japan is closer to home because of the proximity, shared history, and abundance of Japinoys. This year's festival is also its most "Filipino," because the theme this year is family. Out of the 16 contemporary Japanese films to be screened, we recommend Homeland, a film screened at the Berlin International Film Festival about a family who fights injustice and desperation after the Fukushima earthquake and tsunami; Until the Break of Dawn, a fantasy about an apprentice emissary who can reunite the living with the dead for one time; and Wolf Children, an animated feature about a mother and her wolf children, directed by Hosoda Mamoru, who also directed The Girl Who Leapt Through Time and Summer Wars.
Eiga Sai will be screened at the Shang Cineplex, Abreeza Mall, Ayala Center Cebu, and FDCP Cinematheque Davao from July 3 to Aug. 10 (schedules vary per location) and tickets are free. You should check this festival out, we really think so.
What plays to watch: Virgin Labfest
We've proclaimed the rise of local theater, and Virgin Labfest may very well be its future. Since 2005, the laboratory festival has staged unpublished, unstaged, untested, and untried works from under the radar and established playwrights, held yearly at the Olympus of Philippine arts, the CCP. If you ask us, we'd like to see Sa Pagitan Ng Dalawang Kahong Liham by Layeta P. Bucoy and Chris Millado, about two ex-lovers who are consumed by their passion after reading old letters they sent to each other; The Missing Peace by Carlo Vergara, a look at the future teetering on destruction, but with the Philippines focusing on the Miss Universal Empress beauty pageant, the only beauty pageant the country has never won in; Ang Goldfish Ni Professor Dimaandal by Eljay Castro Deldoc, about a science teacher who demands justice for her murdered goldfish, bringing all sorts of hijinks involving the principal, the accused students, their parents, and other faculty members; and Kung Paano Ako Naging Leading Lady by Carlo Vergara, which deals with how a househelper deals with her unconventional employers. Everything else may be falling apart, but we're glad that theater is going up, up, up.
The Virgin Labfest will be held from June 25 to July 6.
Where to see art: EWWS's 'Panic Buying' exhibit and toy launch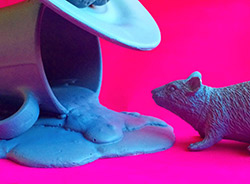 Icon of kitsch Everywhere We Shoot is back for another exhibit, and this time, they're adding a toy launch. It comes as an expected surprise for Ryan Vergara and Garovs Garovillo (who married Ryan in a high-profile and high-concept event) to branch out into toys, since they are known for their colorful photographs, home, clothes, and even hair color. Information on "Panic Buying" is scarce, but if it's stamped with the EWWS trademark, expect it to be splashy and irreverent. The title of the exhibit may be clue enough, so bring all your money for the "#SuperLimitedEdition" EWWS toys.
The launch will take place next Thursday at the West Gallery, West Avenue, Quezon City.
* * *
Tweet the author @kojibberish.