I was quarantined in two countries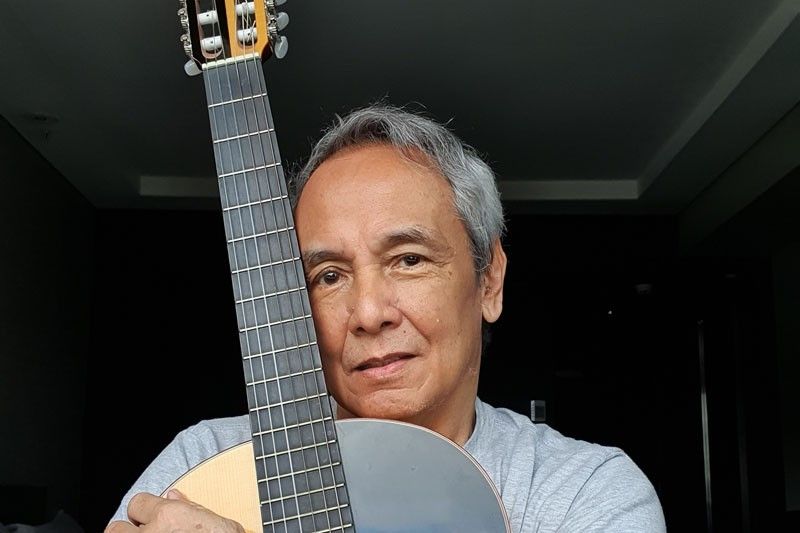 Last April 25, I got a call from Philippine Airlines asking me if I wanted to book a seat to Sydney. Airport activity in Manila had mostly ceased but the Australian embassy had commissioned PAL to allow flights for its citizens and permanent residents. The government wanted them to return to Australia ASAP.
Australia had already banned its citizens from leaving the country as a response to the pandemic. Except for its own people, no one was allowed to enter. And so I was very keen on PAL's offer since I longed to join my wife and kids during this time of COVID-19. But upon arrival I would have to undergo a 14-day quarantine in a hotel before we could rejoin our families.
Almost two months earlier, I had sent Lydia to Sydney. She had just recovered from severe pneumonia last January after being hospitalized for five days. I thought that her being in Australia would be safer for her. She left hesitantly before the lockdown not knowing when we would be together again. It was uncertain how things would progress in the Philippines, and in the rest of the world. So when I told her about the call from PAL, she pleaded for me to take it.
I left at midnight on April 28, bound for Sydney. Every seat was taken. There was no social distancing. Thank God everyone was wearing masks. The crew on the flight wore something similar to hazmat suits, gloves, masks and see-through face covers.
We landed in Sydney on April 29, 8:30 a.m. Straight from the plane, we were lined up a meter and half apart in groups of 50 and went through initial testing with thermo scanners and a brief interview where we gave our names and seat numbers. Then we proceeded to immigration. After our passports were stamped, we picked up our luggage and boarded large buses that carried, at most, 10 people each to our destination.
We soon arrived at Park Royal hotel, a four-star facility near Darling Harbour. We were met by a police officer who entered the bus and told us to disembark one by one as instructed. When I got out I was asked to point out my luggage and a woman in military fatigue carried my bag inside the hotel.
Inside the lobby, police officers got our personal details and asked us to designate someone to call in case anything happened to us. After a lengthy interview, we were led to the elevators one person at a time. The woman soldier put my bag inside and pressed the 3rd floor button. When I got to my floor, I was met by another soldier who took my luggage and led me to Room 326. He had the key and opened the door. After I entered with my luggage, he closed it.
My room had two queen beds and a large window. This would be my world for the next 14 days. Definitely no visitors allowed. I was also prohibited from leaving my room. Meals outsourced from outside the hotel were brought in three times a day and left outside my door. We could not order from the hotel menu.
To be truthful, I was quite anxious about this forced isolation. I had already been in isolation in Manila for a few weeks and here I was at the start of another one in a smaller, more compact space compared to my house. I would not be breathing fresh air. I was afraid I would get claustrophobic soon.
Three times a day every day, nurses would call to ask if I noticed any symptoms like coughing, sniffles, fever, etc. I would always say no. But on the third day, I casually mentioned that I sneezed three times and ventured that it was due to aircon allergy. That triggered an alarm that got me tested for COVID-19. The very next morning, they swabbed my throat and probed deep inside my nostrils to get mucus samples. It did not hurt but it was uncomfortable. It was all done in about two minutes. They said it would take 24 hours for the results. Yes, I got a little anxious waiting. The next day, they informed me that I tested negative. Thank God.
Before the isolation, I made sure I had some definite routine and activities to do to fill up my days. I wanted to establish some sort of regularity, which I knew would help me. I vowed that I would not allow myself to fall into a depression. If you spend 14 days aimless, without any purpose or achievement, you can get very listless and depressed. I made sure I had a more or less predictable schedule to follow.
Exercising did me a lot of good. I would do four complete exercise routines every other day. On days without exercise, I would do some walking or would run in place. I actually made a path that traversed all across my tiny room; it took 100 steps to complete. In one five-day period, I was able to walk over 20,000 steps. I laughed when I saw the figure on my exercise gadget: I had walked so many kilometers without actually going anywhere!
In the mornings at 10 a.m. local time, I usually attended an online Mass by the Ateneo Jesuits. Sometime during the day, I would sign in online and join an international group of Zen meditators and do a 25-minute session sitting in lotus position. Those two activities were very helpful in maintaining my psycho-spiritual wellbeing.
All in all I had 40 meals throughout my stay. Breakfast was usually corn flakes, bread, yoghurt, a fruit and instant coffee in a paper bag. At noon, it was instant noodles, crispy sushi, salad and a huge sandwich. Dinner was steamed veggies, rice and beef cooked in a variety of Indian flavors, and some canned fruits for dessert. For variety, Lydia sent me some cheese, ham, biscuits, cookies, fruits, mixed nuts, etc. This augmented the nutritious but taste-challenged meals I was having daily. I am also thankful that my daughter Ala sent me two hot Asian meals via UberEats as a respite from the boringly predictable meals I was having.
I spent hours looking out my window. The view to my right was a very limited view of the picturesque Darling Harbour, mostly blocked by a fence. In front of me was a skinny tall building, and on the right of it was an ongoing construction of a building that looked like a humongous ship made of glass and steel. On the left were two identical buildings owned by the Commonwealth Bank, which was dark and empty during the day but lighted and bustling in the evenings.
The days moved on, sometimes quickly, sometimes very slowly. On certain days, I could feel loneliness and ennui creeping in. But I probably drove them away each time by generating feel-good endorphins through exercise.
My Mio sent my guitar over. I was glad. I played it daily at whatever time I felt like. I was able to finish composing a song I had started in Manila and wrote an entirely new one.
On the 13th day, the morning before I left, the doctors and nurses went to my room to check on me one last time. My temperature was 36 degrees. Perfect. They then gave me my police and medical clearance and told me I could leave the next day. That afternoon, the hotel staff sent me a bottle of sparkling wine as a gift for finishing the isolation. I thought that was a wonderful, classy way to end my stay.
I am safe and warm in our Sydney home as I write this. I am grateful to God that I am over this 14-day isolation. I know it wasn't anything close to a Survivor episode or anything physically challenging. It was mostly a mind game that I overcame and won. In short, I was able to maintain my sanity.
In 14 days, I consumed less than a bar of soap and one small hotel-sized tube of shampoo. I used up less than two rolls of toilet paper, less than half of a regular sized toothpaste tube. I had one change of bed sheets, used three towels and only had two changes of clothing. I washed them alternately. To get my fix of vitamin D, I would occasionally open the curtains in the afternoon and bask in the sun for three hours while running in place or lying in bed. Unbelievably, I watched a total of less than two hours of TV all that time. I spent about 350 minutes or 5.83 hours in meditation, and countless hours doing jumping jacks, sit-ups, push-ups, cardio and core strengthening exercises, walking, running, playing the guitar, singing and writing new stuff. I also slept a lot and chatted with my siblings and friends.
I have gone through almost 56 days of quarantine in two countries, which means I ate 168 meals all alone. I know that, by itself, this is not so dramatic. But I am proud to have won this little battle against the imperatives brought about by COVID-19. The war is still going on and nowhere near ending. But I triumphed in reuniting with most of my family. We are safeand sound and without physical distancing. Wonderful.