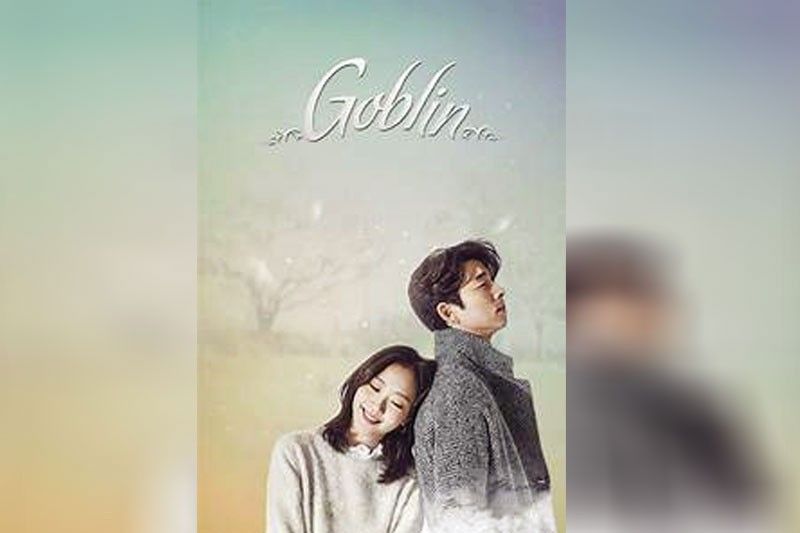 For people who still need to get sucked into the black hole of K-drama, I have come up with a list I have personally watched, some more than once. The roster is not all encompassing and I'm sure I have missed many good (and bad) ones. Just in case you want to watch a K-drama, maybe you can refer to this list, a hodgepodge of choices of different genres. There are so many more and I only included a few off the top of my head.
Goblin
The first K-drama I ever watched starring the immortal-looking Gong Yoo. How fitting that he was cast as the Goblin. This drama is about life, death and eternal love. There's of course a goblin, a goblin's wife, Grim Reapers, ghosts and all sorts of deities in the modern era. It's tragic. It's funny. It's supernatural. When the Grim Reaper first gave the "tea of oblivion" to someone before entering the afterlife, I was hooked! There was no turning back!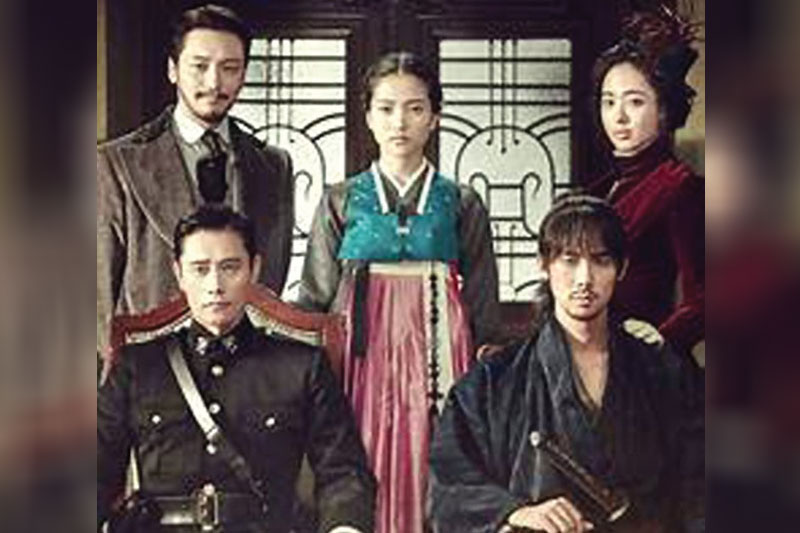 Mr. Sunshine
The best Korean history lesson ever! Korea in the early 1900s is fighting for its independence from Japanese rule. Mr. Sunshine is English-speaking Lee Byung-hun, an escaped son of slaves who grew up in America. The main characters are fictional, including Mr. Sunshine, but everyone around them is based on real people, from the Emperor, the nation's traitors, to the rebels in the Righteous Army. You can't help but admire their courage and tenacity. To sum it up, Mr. Sunshine is totally epic.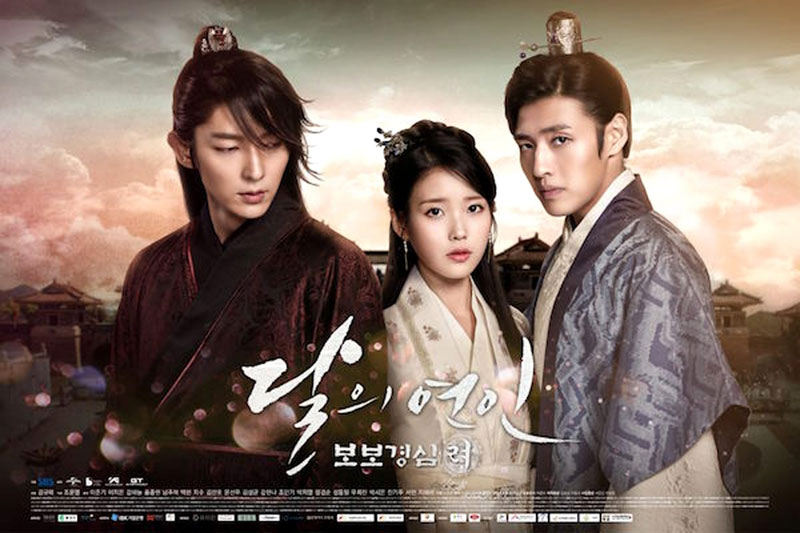 Moonlovers Scarlet Heart Ryeo
The second K-drama I watched actually made me walk the beach and make muni- muni. Imagine 12 handsome princes vying for the love and attention of one girl. This is a period film with a loose connection to history. There's a love triangle between two princes superbly acted by Lee Joon-gi, handsome Kang Ha-neul and the lady object of everyone's obsession portrayed by K-pop queen IU. There's even a time travel back-story. There's a lot to take in but you get so invested in it and mourn when it all ends. The question is how to move on.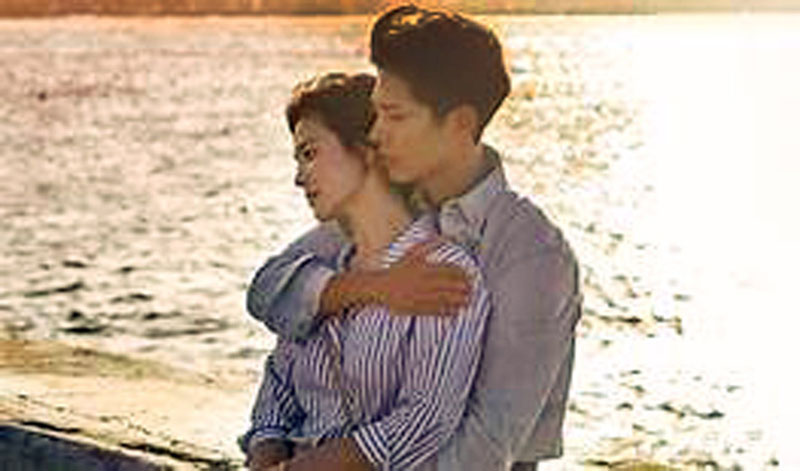 Encounter
Beautiful Korean lady who heads a hotel chain meets a handsome younger Korean boy with a heart of gold in — of all places — Cuba. They share a beer, a meal, and dance the rhumba (or was it salsa?). They meet again in Seoul. Apparently, she is his boss! The complications start from there. Encounter bewitches you with its visuals from the very start. The camera embraces the colors of Cuba and lingers on the arresting beauty of the stars Song Hye-kyo and Park Bo-gum. You fall under a spell you do not want to snap out of.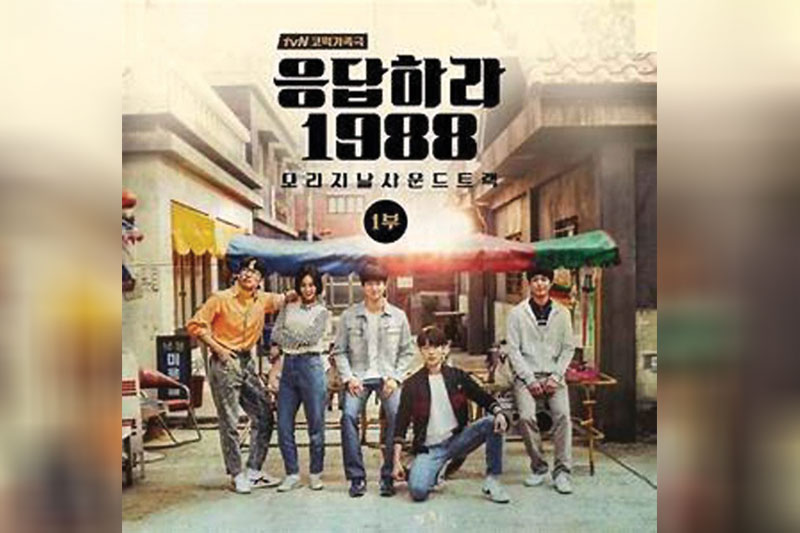 Reply 1988
The story is about the friendship of families who live in a neighborhood during the time of the Seoul 1988 Olympics. The Eighties references are so spot-on, from the rotary phones with macramé handle covers to references to Knight Rider to the high-waisted Jordache jeans. The ups and downs of the families and underlying values of love and friendship were touching. It made me feel nostalgic for that period. The ensemble cast blended well together but the standout was a very young Park Bo-gum.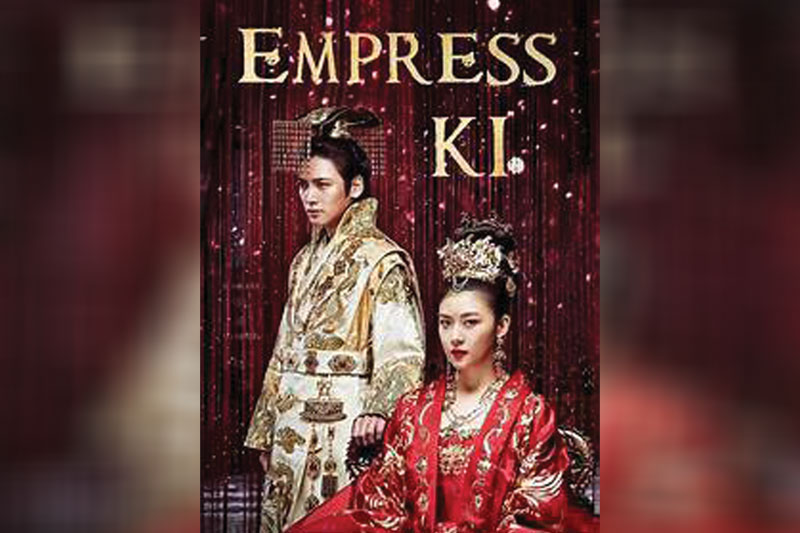 Empress Ki
She was a real person from Korea, back then called Goryeo, who ended up the Empress of Yuan (now China). Talk about Woman Empowerment in 1370! Again, the story is loosely based on history when the Mongols ruled the empire. It was fascinating to see her rise to power and what she had to endure but she had the smarts and, of course, beauty. Actress Ha Ji-won stars as the titular Empress Ki while action star Ji Chang-wook play the love-sick Emperor Ta Hwan or Toghon Temur. (Bench endorser who is coming to Manila in March.)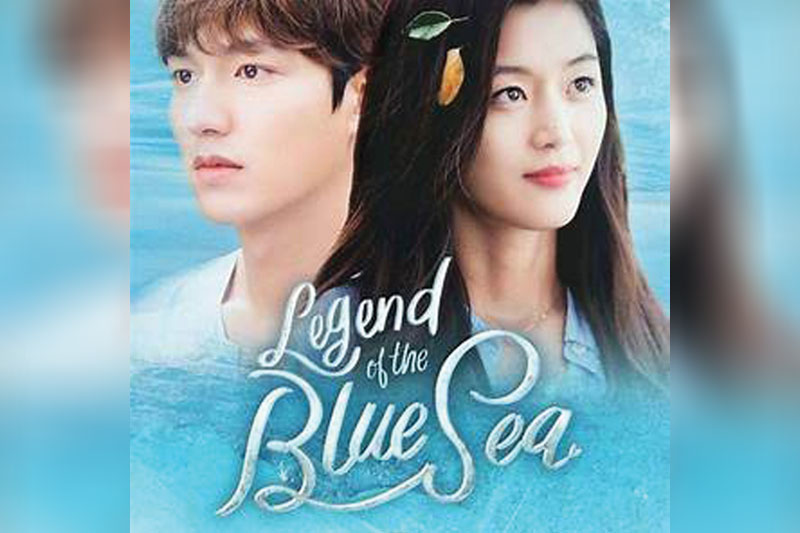 Legend of the Blue Sea
Believe it or not, this is a love story between a con man and a mermaid. Yes, the con man gets conned! He thinks she is just an unconventional girl but does not know she develops fins when wet and cries tears of precious pearls. It may sound outrageous but when watching it, it felt so realistic that you root for them to be together. Lee Min-ho is quite the handsome con man while tall, lithe and beautiful Jun Ji-hyun plays the wacky mermaid love interest.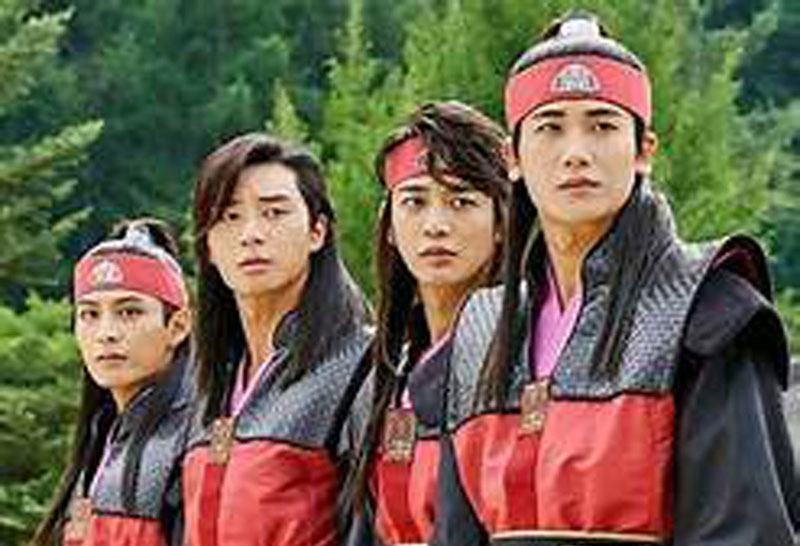 Hwarang: The Poet Warrior Youth
Hwarang is an elite army composed of high-born sons dedicated to protecting the Emperor. The only problem is that the Emperor has been hidden by his mother, the Empress Dowager, for his safety. No one knows how he looks. Who to protect then, right? Everything unravels and the incognito Emperor is apparently a member of what else---Hwarang. Park Seo-joon and Park Hyun, coincidentally both Bench global endorsers, play two main rivals out to rule the empire.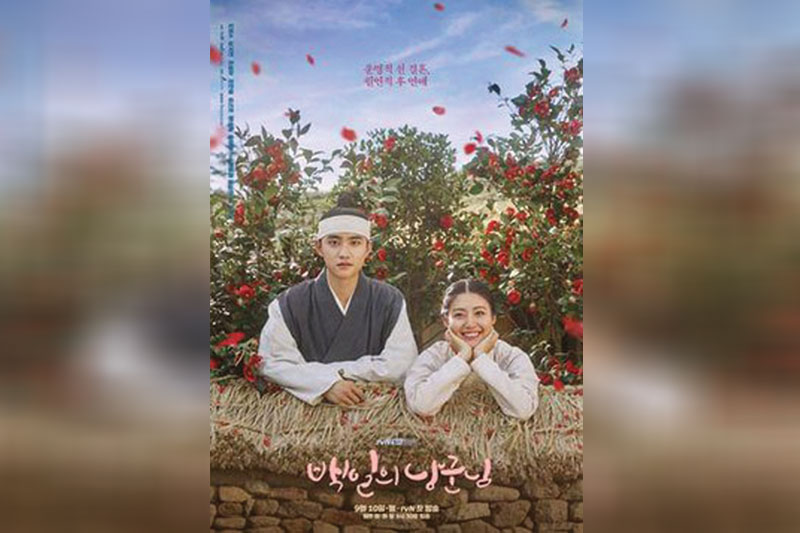 100 Days My Prince
A haughty Crown Prince gets amnesia, ends up in a village and marries a commoner for practical reasons. He acts all "kingly" and is predictably a shopaholic. Fate has it that the girl he is married to was his childhood love whom he has pined for all his life. Over time, he realizes who she really is. D.O. from K-pop boy band Exo was remarkable as the intense Crown Prince. Who knew that he could act so well?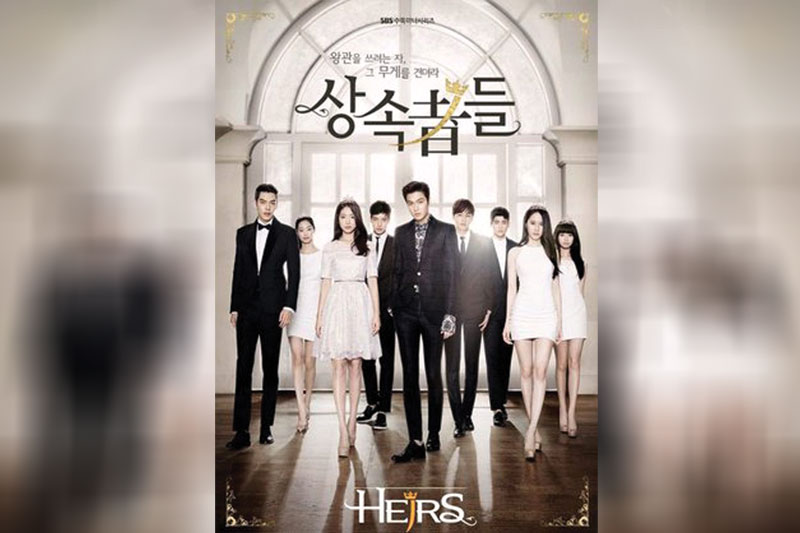 The Heirs
This is reminiscent of Gossip Girl with all these rich high school brats and their personal dramas. Leader of the mean boys falls in love with the daughter of his deaf housekeeper and everybody loses it. Again, another recurring theme in K-dramas is the rich handsome boy falls in love with the ordinary girl. It's the same here. The only difference is that they are teenagers. Superstar Lee Min-ho acted as the high school dream boy when he was 28 years old. That's how youthful these Koreans stars look. Thanks to their great skin care, but that's for another column.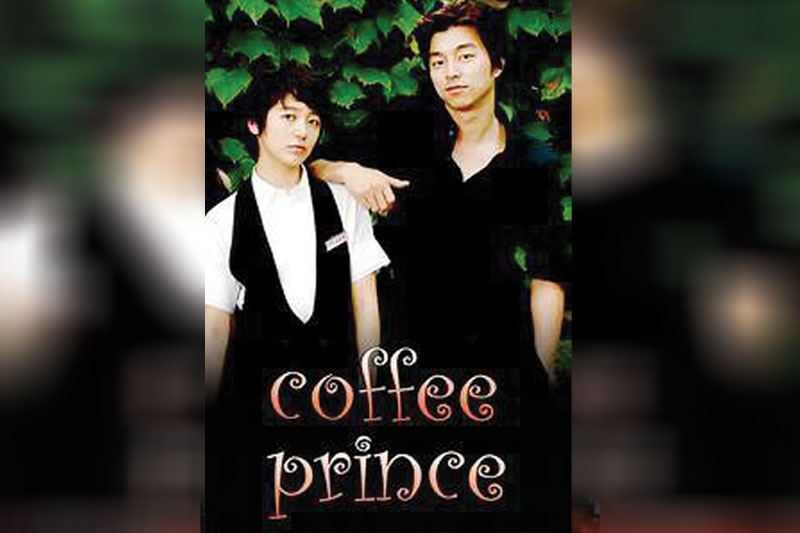 Coffee Prince
A classic K-drama where a man seemingly falls in love with another man who is secretly a woman. I noticed that this is a recurring theme in many dramas: Boy meets boy who really is a girl. Confusion reigns until the grand reveal. This was Gong Yoo's breakout role which dealt with sexuality in a conservative society. He wasn't royalty or really a prince. He just set up a coffee shop to prove to his family that he could be a successful businessman. Yoon Eun-hye plays his love interest, a rough and tumble girl often mistaken for a boy.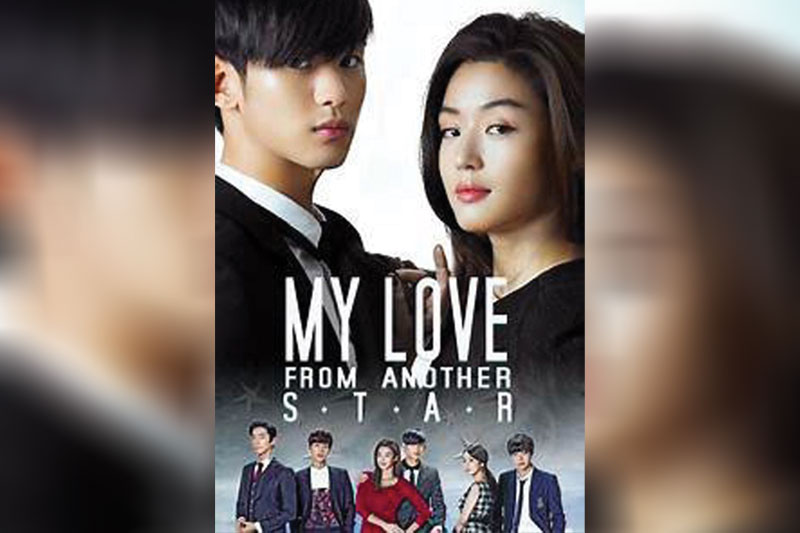 My Love from another Star
A ditzy actress falls in love with an intellectual alien who has been on this planet for hundreds of years. The twist is, as all of this goes down, he has to go back to his star/planet. So how to be together? Teleportation, what else? The drama, is super funny and super romantic and for a while you think it is possible. Lovely model-like Jun Ji-yun or Gianna Jun has great comedic talent and made her shallow actress character so loveable, while superstar Kim Sooh-yun effortlessly made you believe he was an alien.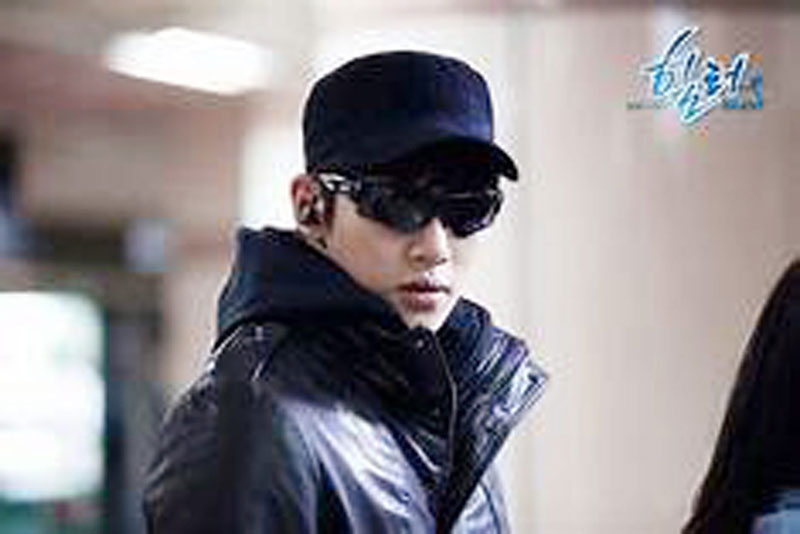 Healer
What exactly is a "healer"? A doctor? No. In this case, a "healer" is some underworld character hired to "fix" situations in an espionage kind of way. He's like a stealthy James Bond but not licensed to kill. Mr. Healer is hired by various groups for different reasons and he is aided by a tita-like tech partner. One case brings out the truth of his family background while he tackles an evil villain out to spread terror. This action-packed K-drama was perfect for Ji Chang-wook who was partnered with pretty Park Min-young as his quirky love interest.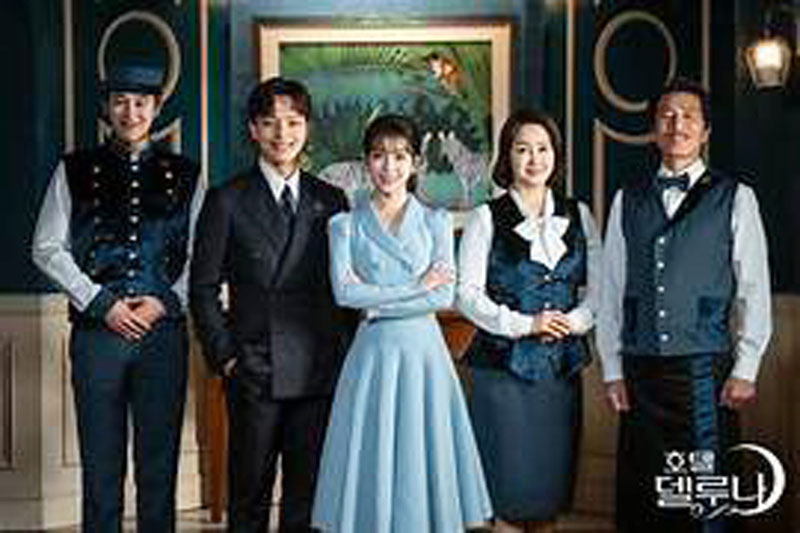 Hotel del Luna
A hotel for the dead, Hotel de Luna is a halfway house before crossing over to the after-life and being reincarnated. This is a love story though between the owner of HDL, a feisty lady of many outrageous outfits and a corporate-type human who runs the hotel. She is hundreds of years old while he is someone from her past. The ghosts add spice with their gory appearances and gruesome stories. K-pop Queen IU plays the lead role of the sassy spendthrift CEO of the ghost hotel who can't move on to her next life due to a grievous sin she committed a millennium ago.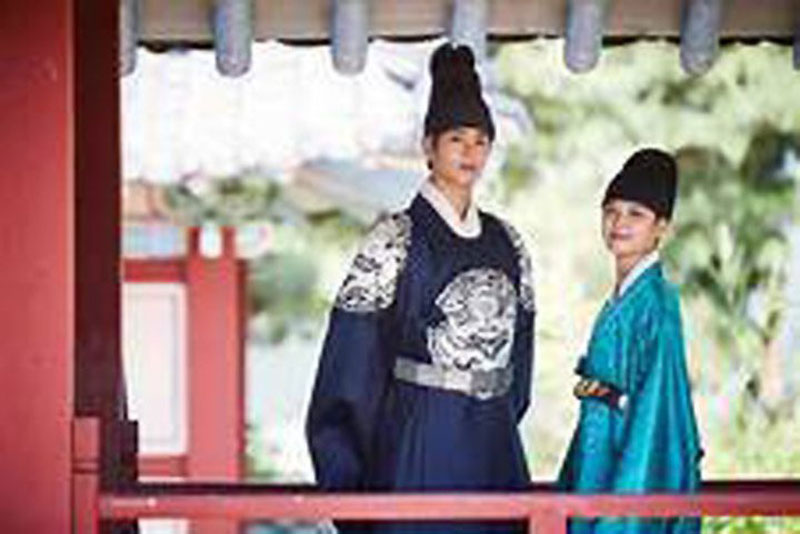 Love in the Moonlight
A coming-of-age period romance with the formula I mentioned earlier: Boy meets boy who's secretly a girl and falls in love. In this instance, it is a girl pretending to be a eunuch who serves the Crown Prince and soon-to-be Emperor. Why one doesn't notice that the eunuch is so pretty is a mystery to me. However, this is delightful storytelling. Even if you can predict the happy ending, you don't stop watching until the very last satisfying second. The star-crossed lovers are remarkably acted by Park Bo-gum as the heir to the throne and Kim Yoo-jung as the lovely eunuch.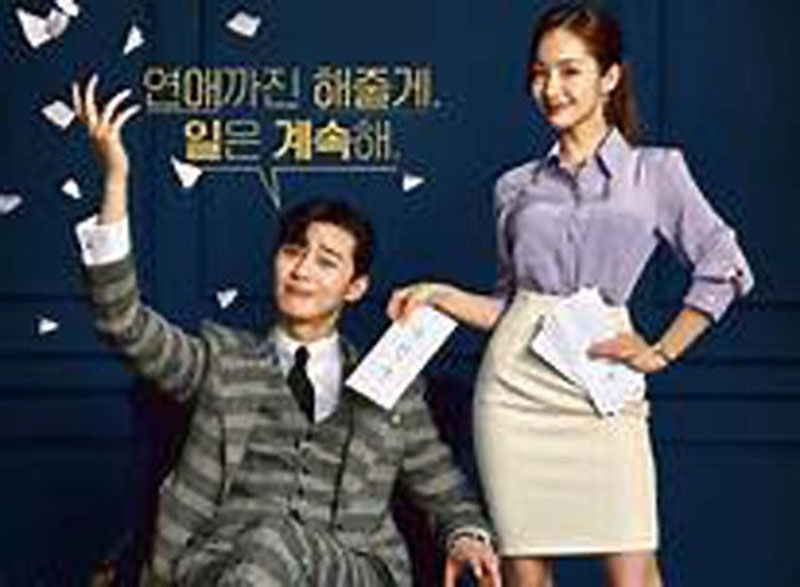 What's Wrong with Secretary Kim
This is about the life of the narcissistic Mr. Lee who I also like to call Mr. Aura. Despite his self-centered ways, he is still lovable and innocent. Secretary Kim has been working for him for nine years and is indispensable. When she decides to finally resign from her demanding job, he falls in love with her for real. What a case of bad timing. Park Seo-joon plays the insensitive chaebol boss with such charisma and humor while an ageless Park Min-young is the efficient titular character.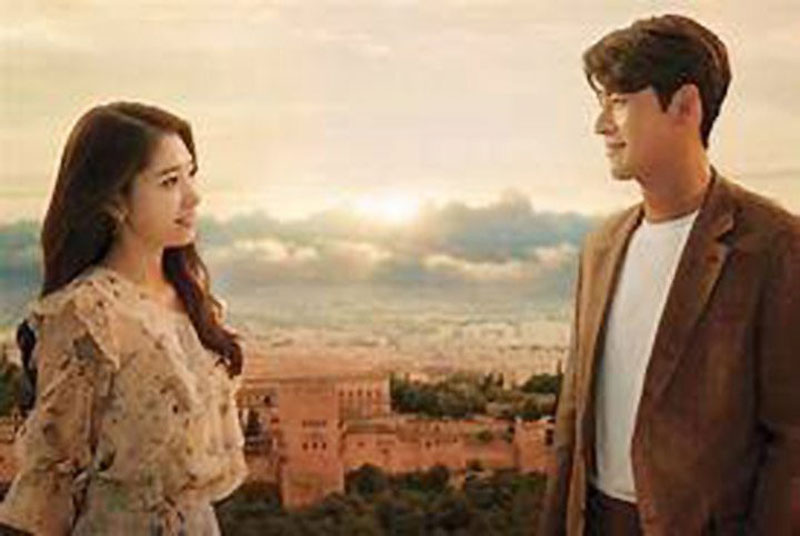 Memories of the Alhambra
What makes this drama unique is its central tech theme, specifically AR (augmented reality). Gamers beware as this is a tale where a game crosses over into reality. It's fascinating to see statues come to life and warriors pop out of nowhere. However, in this drama, they can actually kill. I guess this is a warning of how far technology can go and how dangerous it is to replace human interaction. Set in beautiful Granada in Spain, the Alhambra was the inspiration for the AR game and story. Dashing Hyun Bin plays the central character of a tech CEO who gets sucked into this mysterious world.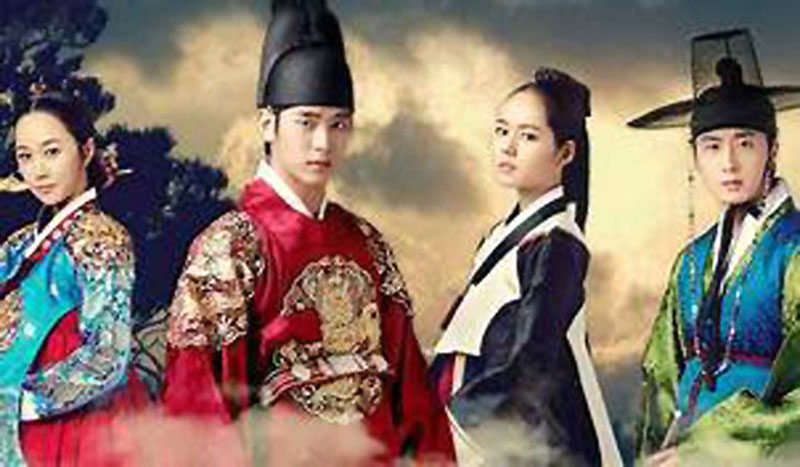 Moon Embracing the Sun
First love never dies. Emperor-to-be meets lovely girl who gets lost in the palace when her family attends a ceremony. A butterfly leads her to meet the young prince. He can't forget her. She then becomes his prospective bride and eventual empress. This makes a whole lot of people jealous and plot to get her removed through black magic. He grows up and is stuck in a loveless marriage but pines for his first love. There's a complicated backstory complete with shamans, black magic and a fake death. Kim Soo-Hyun as the crown prince commands your attention and it's hard to look away.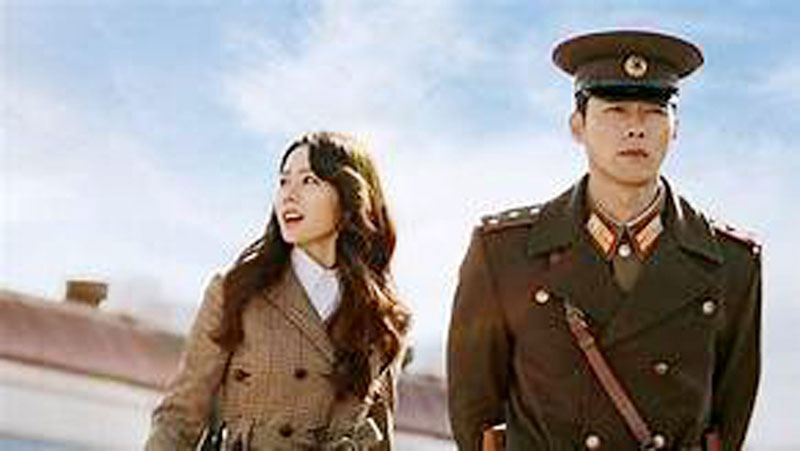 Crash Landing on You
My current obsession is this North and South Korean love story starring Hyun Bin as the dashing strong silent type soldier and Song Hye-jin as a successful fashion entrepreneur and heiress. Let's just say that they met in the most un-subtle way. She literally "crash landed" on him when she went paragliding and ended up in North Korea due to a storm. This rom-com gives you the "feels" with their developing attraction and trying to figure out their connection from the past. It is one of many North and South Korea stories which reunites the two sides, at least in love.