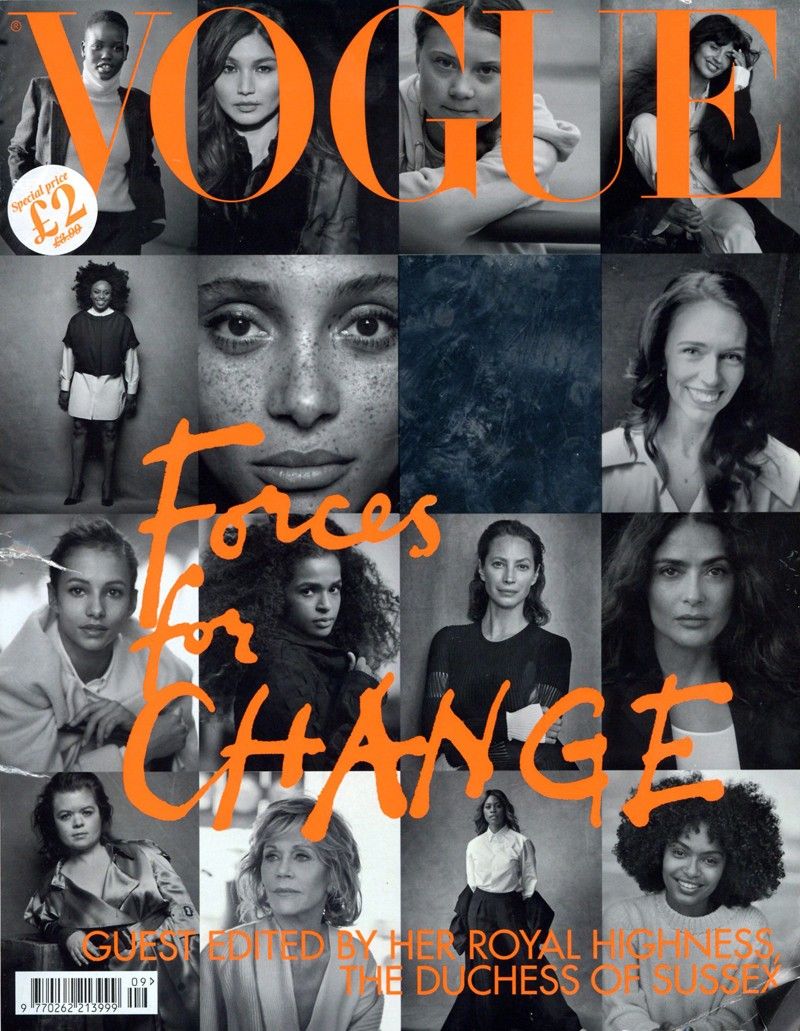 The September issue of British Vogue had Her Royal Highness, Meghan Markle, the Duchess of Sussex, as guest editor. She objected to being on the cover.
Why Meghan Markle is our modern mermaid
LIFE AND STYLE
-
Millet M. Mananquil
(The Philippine Star) - August 18, 2019 - 12:00am
The Duchess of Sussex, as guest editor of British 'Vogue', tells us to go up to the deep end of the water. 'A metaphor for life as well as this issue.'
What do you expect to see in British Vogue when its guest editor happens to be Meghan Markle, Britain's Duchess of Sussex?
Certainly not the face of Meghan on the cover. She turned down the idea. Being on the cover was one thing she made clear she did not want. "Otherwise it would be about self-love."
Certainly, it is a read that would make kings and queens blush in shame as they realize how far away from the real world they have been as they sit comfortably ensconced on their thrones.
The September issue of British Vogue is a rare treat for glossy magazine readers who want to find something beyond the glossy. In the hands of Meghan, it is a magazine that makes us think. About social justice, women's rights, changes needed in the real world. The issue, in fact, is titled "Forces of Change," with a collage showing boxes of 15 women on the cover. There is also a shining empty box — serving as a mirror for the reader.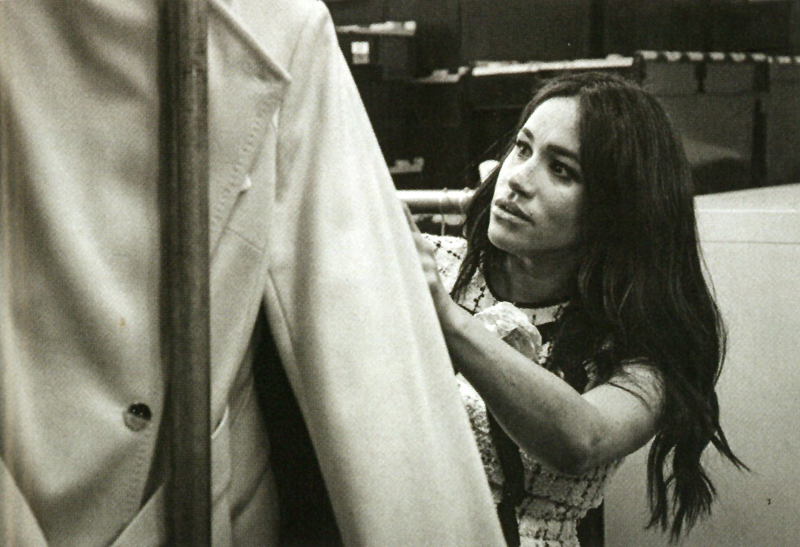 She only had one small photo in the issue.
These women — from the youngest, climate change activist and student Gretha Thunberg, to the oldest, actress and political activist Jane Fonda, now 81— all have something to say. There is model Christy Turlington Burns, Crazy Rich Asians actress Gemma Chan, New Zealand Prime Minister Jacinda Ardern, women's rights activist/actress Salma Hayek Pinault, LGBTQIA advocate Laverne Cox, body positivity advocate Jameela Jamil, Eighteen x 18 founder Yara Shahidi, mental health campaigner Adwoa Aboah, boxer Ramla Ali, Royal Ballet principal dancer Francesca Hayward, diversity advocate Sinead Burke, author Chimamanda Ngozi Adichie and former refugee/model Adut Akech.
The Duchess of Sussex assigned her husband, Prince Harry, the Duke of Sussex, to do an interview with the legendary ethologist Dr. Jane Goodall. What happened was a candid conversation between the two where they talk about the environment and climate change — and where Prince Harry says he wants to have two children.
Meghan herself did an interview with Michelle Obama where she asks the former US First Lady, among other issues, what motherhood has taught her, and what advice she gives to her children. Michelle's answer: "There is no prescribed path... it's okay to swerve, and the confidence they need to recognize will come with time."
It is not surprising at all to find Meghan producing a special magazine issue of substance. At age 11, she famously protested against a TV commercial that she found sexist, and was able to convince Procter & Gamble to change it. She was active in youth empowerment activities and used to volunteer in soup kitchens in Los Angeles where she grew up.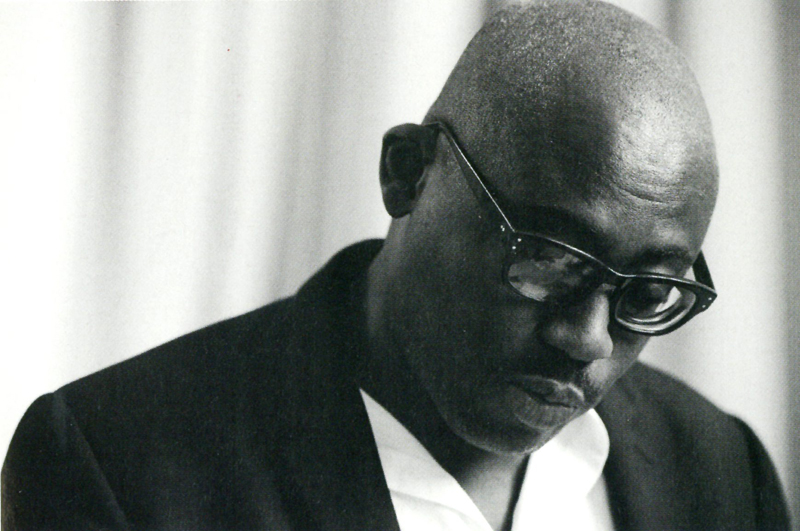 The first black British Vogue editor Edward Enninful: ''It was pure love.''
Even before she and Prince Harry began dating, Meghan was active in movements for gender equality, and voiced out her protests against modern-day slavery. In the TV series Suits, where she played the role of paralegal Rachel Zane, she became the show's "moral conscience."
In her lifestyle blog called The Tig, she profiled inspirational women. (She eventually closed it down when she and Prince Harry became a couple.)
Meghan backed Hillary Clinton for president in 2016, calling Trump "misogynistic and divisive." On the Brexit issue, Meghan made a placard saying: "If EU leave me now, you take away the biggest part of me." Historian Robert Lacey said Meghan was "the most feisty and spiky person to marry into the royal family since her grandfather-in-law Prince Philip." In 2018, Time magazine named her among the "100 Most Influential People in the World."
This September issue was conceived in January over mint tea. Meghan said she and British Vogue editor Edward Enninful discussed "how one can shine in a world filled with seemingly daily darkness."
British Vogue's first black editor Enninful and Meghan shared causes and the love of writing. Enninful obviously adores Meghan, as he wrote: "I never imagined that in my lifetime, someone of my color would or could enter the highest echelons of our royal family."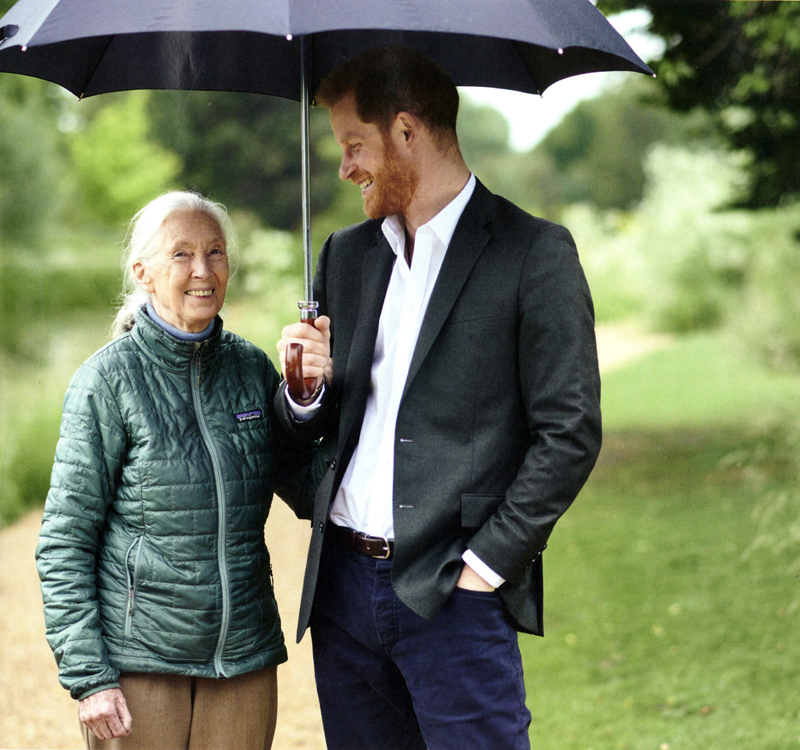 Prince Harry, the Duke of Sussex, interviewed the legendary ethologist Dr. Jane Goodall: Pouring ideas.
Of the royal wedding, Enninful said: "It went beyond diversity, beyond inclusivity, into humanity. It was pure love."
In her Guest Editor's Letter, Meghan wrote: "I remembered the book The Four-Chambered Heart by Anais Nin where it says 'I must be a mermaid... I have no fear of depths and a great fear of shallow living.' So for this issue, I imagined, why would we live in the shallow end of the pool when we could go up to the deep end? A metaphor for life, as well as this issue."
In the September issue, it was announced that Meghan would collaborate with fashion houses and stores to launch a collection late this year to benefit the charity Smart Works and help unemployed and disadvantaged women. The collection includes work wear by Jigsaw, Marks & Spencer, John Lewis and New York designer Misha Nonoo, her personal friend.
Meghan once said in an interview: "With fame comes opportunity, but also a responsibility." Clearly, it looks as though Meghan will be our modern mermaid.
The forces for change are now swimming with her.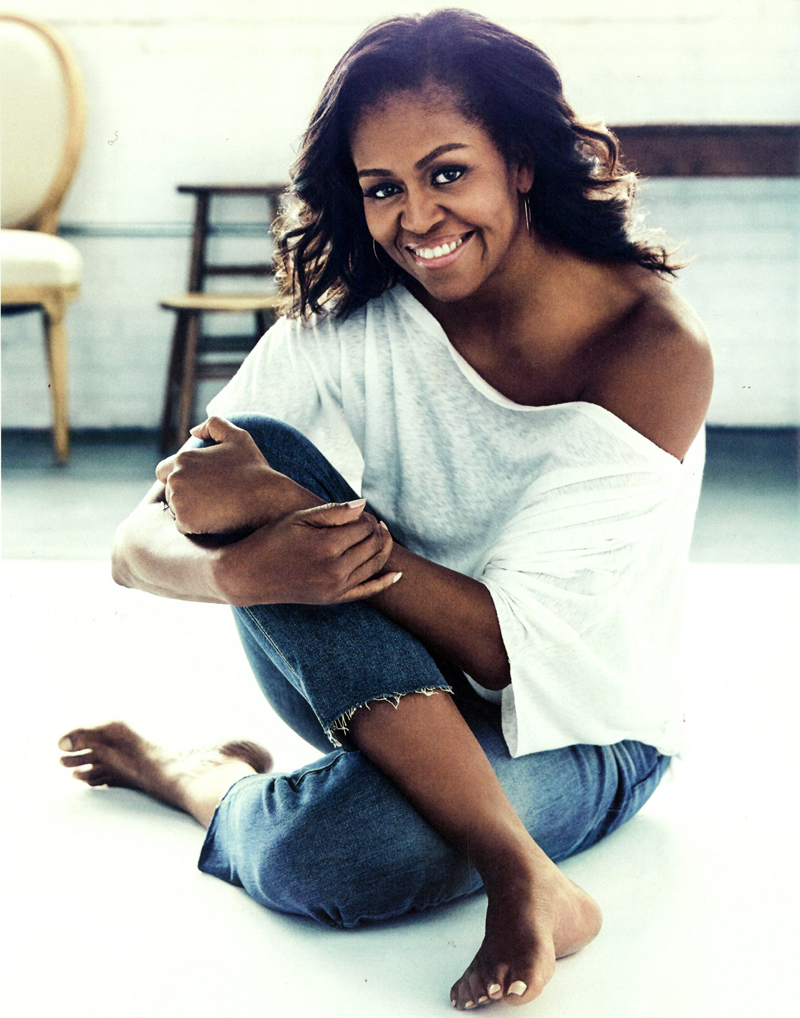 Meghan wanted to interview a woman she admired, and of course it had to be former US First Lady Michelle Obama: First choice.
* * *
Follow the author on Instagram and Facebook@milletmartinezmananquil. Email her at mmmananquil@philstarmedia.com.