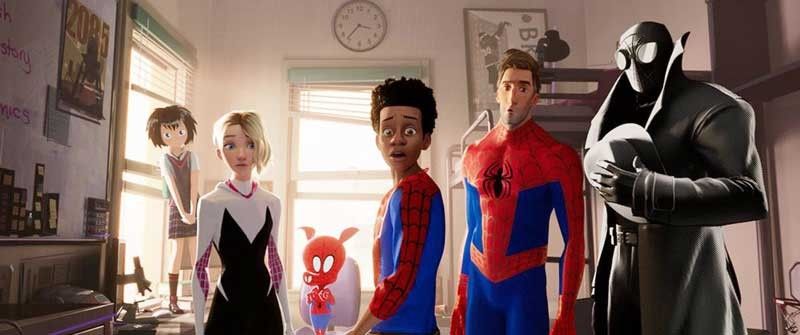 Expect a multitude of mask-wearing webslingers in the new animated entry, Spider-Man: Into the Spider-Verse.
Another Fil-Am puts his mark on the Marvel Cinematic Universe
Inclusiveness is something the Marvel Cinematic Universe has strived towards since the Avengers rollout began, culminating in the universal mash-up that was Infinity War.
Now, that inclusiveness is set to cross over to the multiverse, and Spider-Man, a sometime player in the MCU, is bringing it all back home. Coming out Dec. 12, Spider-Man: Into the Spider-Verse is an animated entry introducing Brooklyn African-American/Puerto Rican teen Miles Morales, coming face to face with the unlimited possibilities of the Spider-Verse, originally birthed in the 2011 Marvel comic by Brian Michael Bendis and artist Sara Pichelli.
Miles, bitten by a radioactive spider, finds he has special talents, just like Peter Parker did. Parker shows up as an older, half-baked mentor ("like Mr. Miyagi, if Mr. Miyagi doesn't know anything," says screenwriter Phil Lord) and Miles quickly learns there are an infinite number of mask-wearing webslingers out there, in the multiverse.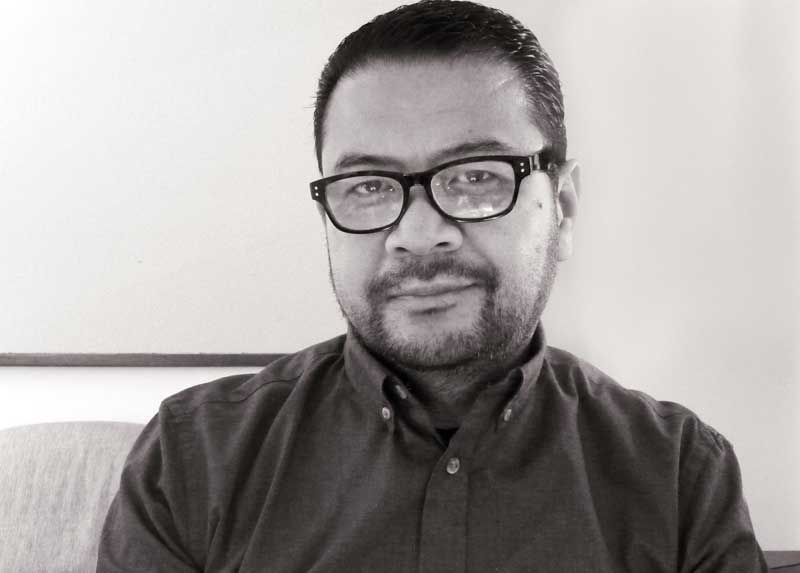 Sony Pictures Animation storyboard artist Louie Del Carmen: "Telling and sharing stories was very much a part of us growing up in Cavite City."
As it happens, yet another talented Fil-Am is part of this multiverse: he's Louie Del Carmen, sibling to Rick Del Carmen (storyboard artist for Family Guy, Dilbert and others) and Ronnie Del Carmen (storyboard artist at Pixar, Oscar nominee for Inside/Out). Together, these three Fil-Ams have been living the comic artists' wet dream for decades. Louie worked on the most recent entry to the Spider-Man cinematic saga — the most ambitious yet, with 140 animators onboard, screenwriting/production team Phil Lord and Christopher Miller (The Lego Movie, Cloudy with a Chance of Meatballs) handling the snarky, fun dialogue (expect plenty of Easter eggs and hidden gags), plus a multiverse of production credits under its belt (basically, Columbia Pictures and Sony Pictures Animation did it in association with Marvel Entertainment). With cutting-edge animation and a youthful vibe, it all looks to be a huge smash, and we shot a few questions to Louie, born in Cavite City and now situated at Sony Pictures Animation, on how this all came together.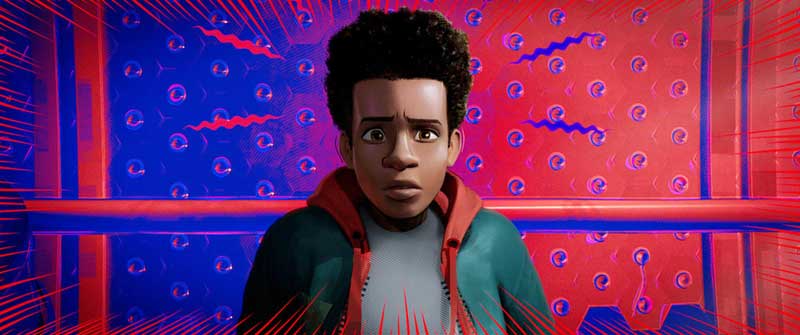 Shameik Moore is the voice of Miles Morales, who discovers he has Spidey powers.
Philippine STAR: Two of your brothers — Rick and Ronnie — are also story artists. Did you see all this coming, growing up together? Did you bond over artwork and comics? Is there any rivalry?
Louie del Carmen: As far as working together in animation? No, we didn't see that coming. Nor did we even dream of actually making a living as artists. What we did have was a love for art, comics, movies, television and cartoons. Telling and sharing stories was very much a part of us growing up in Cavite City. I always said that it really felt like we had our own club with a membership of three. I think to anyone looking from the outside in, we probably sounded like aliens (or nerds, really). And no, there is no rivalry. We looked out of each other and inspired each other. That bond continues today
The last Spider-Man entry, Homecoming, was live action. Is this a total pivot from that storyline?
It's a brand new stand-alone, and a mash-up of Marvel multiverses in which the Miles Morales origin story is front and center.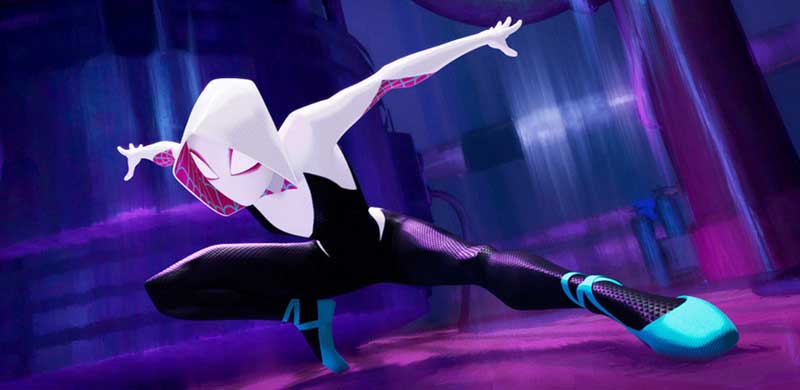 Hailee Steinfeld is the voice of Gwen Stacey
As a story artist, how much voice do you have in the look and aesthetic tone of the movie?
If it's early in the process, you sometimes work with early concepts from the art department. But generally, aesthetics and tone evolve during the entire process with the director, art department and story; there's constant dialogue.
Why did they decide to spin off into animation for Spider-Man at this point? (Of course, it's good for you!)
I can't speak for the studios as for the decision to go animated, but I know it was strongly championed by producers Avi Arad and Amy Pascal and, of course, Chris Miller and Phil Lord had such a great take on it. Consequently, their take could only be done as a fully animated feature.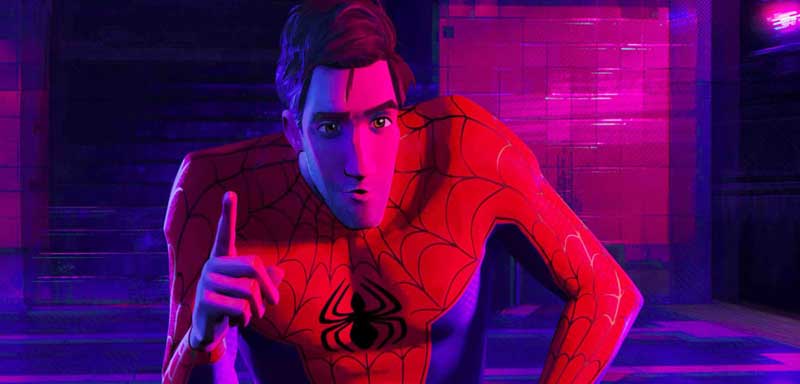 Chris Pine voices Peter Parker
How is this different from the TV and film work you've done before?
I've done superhero fare before in television and each one is a lot of fun to do, but certainly when a project has the potential to be a game changer as Spider-Man: Into the Spider-Verse can be, you really look forward to it. I have to say that working on Spider-Verse has been one of the highlights of my career.
Stan Lee just passed away. Did you get a chance to meet him?
Unfortunately, I did not meet him personally, but having attended a multitude of comic book conventions over the years, Stan was always very visible. The impact he had was not only in comics, but culturally, where his creations have really become household names and icons. I didn't get to hear him speak until I watched "How to Draw Comics the Marvel Way" but his affable and approachable personality really came through even in those early comics.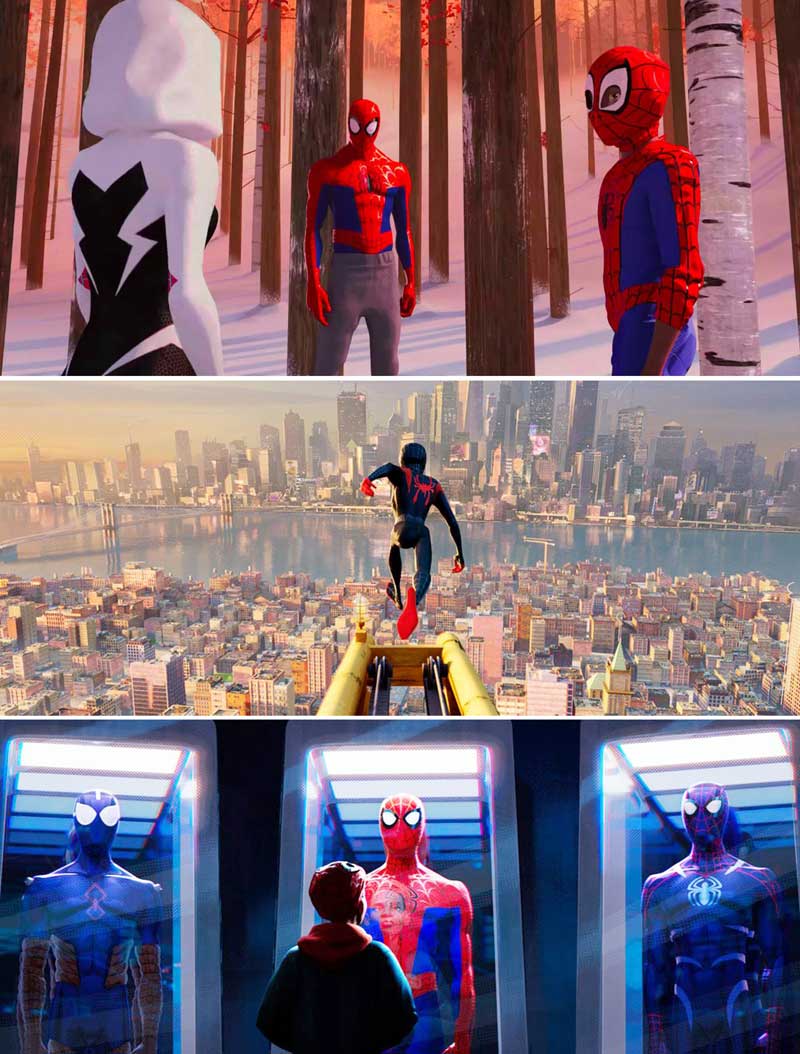 A state-of-the-art look, and the trademark Phil Lord-Chris Miller tandem, make this a must-see for Spider-Man fans.
One of the things Stan Lee said was that to help viewers identify with the characters, you have to make them personal. How were you able to inject a little of your personality into the characters here?
What really made Spider-Man unique when he was first introduced was the fact that underneath he was just a teenager coping with all the pressures and insecurities of growing up. Characters become more real to audiences the more they are flawed and unsure of themselves. Peter Parker was that kind of a character and the same goes for Miles Morales. With anything I work on I always put myself in the characters' shoes, so to speak. What are they thinking and feeling? What are they trying to suppress emotionally? It's that inner conflict that really gives scenes a very appealing complexity.
You were a DJ for a while. Does that help you in imagining the voices of your characters while writing/designing a story?
Part of working in story is being able to act out your characters. It's one of the really fun aspects of the craft. I've always had an overactive imagination and that short stint as an on-air personality was just an extension of that. The idea that you can transform into someone else and get to step in their shoes is such a huge part of storytelling.
* * *
Spider-Man: Into the Spider-Verse comes out Dec. 12