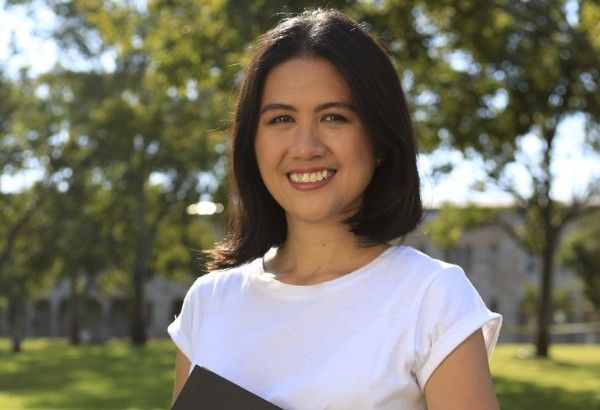 Dr. Jacquiline Romero
Twitter/EQUS
Filipina quantum physicist honored in Paris
MANILA, Philippines — Filipina quantum physicist Dr. Jacquiline Romero was honored with an international award in Paris last March 14 after she was selected for the L'Oréal-UNESCO International Rising Talent grant for 2019.
Apart from Romero, the award was also given to 14 other promising young women internationally who are making important contributions in science.
According to the UNESCO website, the Brisbane-based, Filipino doctor specifically works in the field of quantum physics, which explains the nature and behavior of matter and energy at the atomic and subatomic level. She is exploring how an infinite number of possible shapes of photons — particles of light — can be used to encode information at a higher capacity.
Her works could lead to reliable and secure communication, help conserve data privacy, guard against the growing risk of cyber attacks, and deliver more powerful computation.
"Winning a L'Oréal-UNESCO For Women in Science fellowship has given me a national platform to show that women, particularly mothers, can succeed in science. People are inspired by stories, and I think my journey is a story that could do so much to inspire young girls and young women scientists," said the physicist, who works for EQUS and the University of Queensland.
"Her journey to push the boundaries of quantum information began in the Philippines, where she was encouraged by her school teachers to pursue science, even participating in national physics competitions," EQUS said of Romero.
"As part of a minority of women in quantum science, she believes improving the representation of women in science requires a fundamental cultural change, starting at school, where girls' and boys' sense of wonder and curiosity should be equally nurtured."
As part of the award, Romero will receive €15,000 as prize money for her outstanding contributions to the advancement of science.