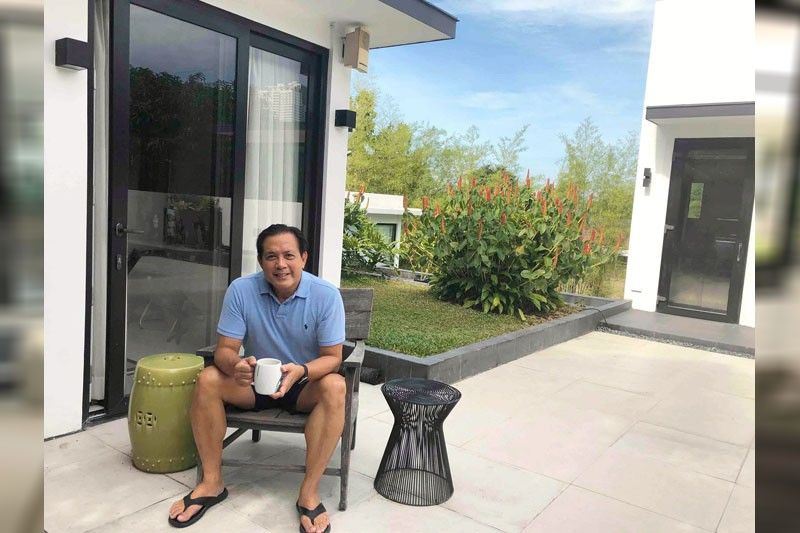 Architects in lockdown: Home as creative space
Tanya Lara
(The Philippine Star) - May 9, 2020 - 12:00am

Conrad Onglao, principal architect, CT Onglao Architects
We have an architects' group chat where one said he's run out of shoes to shine, and another, cars to wash. Me, I've just been cooking for Zsazsa (Padilla) and our household staff. We wake up around 5 or 6 a.m., cook breakfast, hang out on the roof deck, read the news and chat with my kids. Then we do random house chores, occasional house repairs and go to the market or do groceries. I have organized my closet and photo albums. After a few weeks, doing chores around the house just became natural. I swim in the afternoons, and do pushups and dips to stay fit; watch Netflix or Youtube; and research design pegs for future projects. I occasionally go to the bank for office payroll and material acquisitions.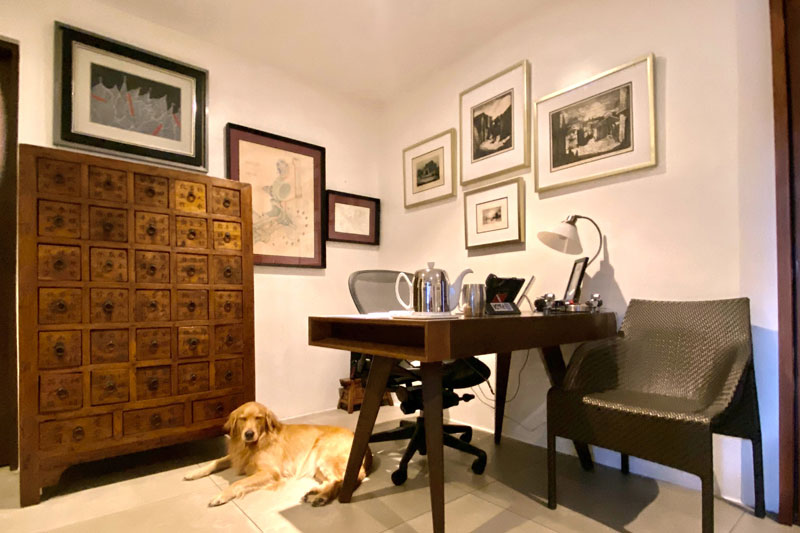 I work at the dining table with a view of the garden and pool. While it's a public space, it's also a quiet space that's conducive to creative thinking. Since my office has been on furlough for the last six to seven weeks, managing it has been minimal. I'm concentrating more on our farm construction work in Lucban — from a weekend project to a daily routine with a skeleton workforce of 20 people working on the garden and leftover construction activities. We coordinate through Viber photos and group chats.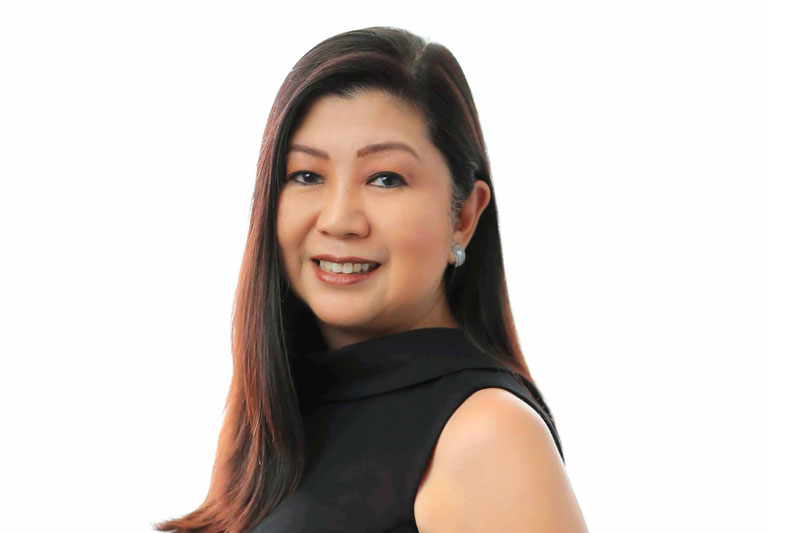 Cathy S. Saldaña, managing director, PDP Architects
The Covid-19 crisis has certainly redefined my work habits and lifestyle. I used to travel a lot for work since our projects — high-rises, hotels and resorts — are all over the Philippines; and internationally with clients abroad for design collaboration.
Our home office workspace is the most frequented spot now, where I park gadgets, files and communicate with the world via Google Meetings or Zoom. From my corner, I have been attending team meetings, webinars, reunions with friends and have signed up for new projects. I recently reorganized documents, reviewed all my books and happily discarded items that neither sparked joy nor resonated with value or sentiment. I am so happy that Casabella/Contractworld was able to deliver several file cabinets that I needed during this ECQ.
A workspace in the house has to have the warm comforts, sheltering character and accouterments of a home and yet must be efficient to accommodate digital work. It must have natural illumination and soft lighting, quite unlike a large office environment, to transition with ease into the other living spaces in the home. I love to read, and for us architects/planners, rows of shelves for design book collections and magazine subscriptions are a must. My husband, a director for global sales for a company in upstate New York, works remotely through various time zones and utilizes our shared office much more. He, too, loves to read and has 10 times more books than I have.
Art adorns our walls to inspire and radiate positivity. Furniture and art establish character in a home, which is now everyone's base 24/7. Furthermore, I set up an altar for our online Mass, centered on my grandmother's antique crucifix, surrounded by tabletop sculptures by Ed Castrillo, Arturo Luz and an Indonesian artist who worked with obsidian. Spirituality, art, good nourishment, a newly delivered home-gym setup, love from family at home and the virtual presence of other family and friends complete my cocoon life in these difficult times.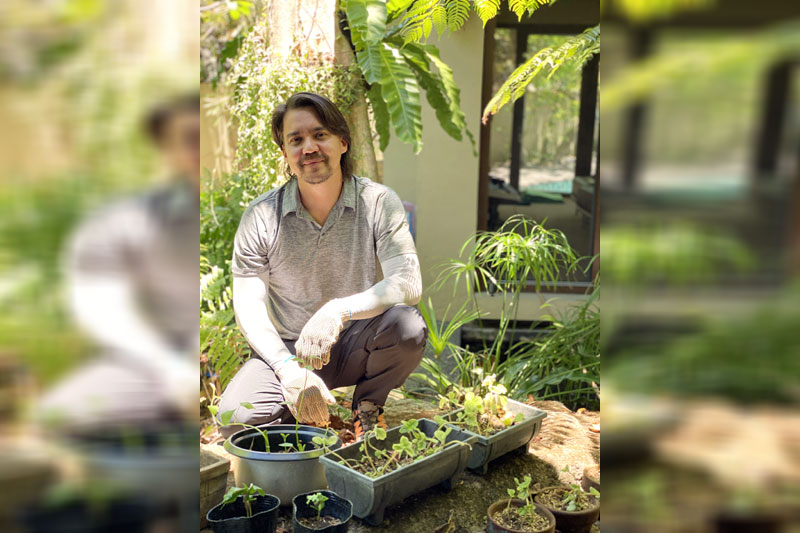 Angelo Mañosa, CEO, Mañosa & Co. Inc
My kids and I stay busy by taking care of the garden, improving the soil conditions, teaching them about composting and vermiculture (we have a DIY worm farm) and pretty much planting all the leftover kitchen vegetable scraps.
My wife and I also started a little game to control the kids' screen time. They basically have to do chores for screen time (like washing dishes, doing laundry, or removing fallen leaves from the fishpond = 15 minutes of screen time).
With WFH, all the design work is the easiest to continue as we still do that with paper and pen. Apps like Zoom, WhatsApp and Yammer are effective in our communication and coordination as we had been using them even prior to the lockdown.
I find spending time in the garden not only therapeutic, I also get to spend a lot of time thinking while gardening. A lot of my thinking evolves around these questions: What will a post-Covid19 building look like? Or a city, a society? What new design amenity will be needed to help address the situation (whether residential, commercial, educational, hospitality or ecclesiastical)? How does a post Covid-19 building address the new normal? And what can we as architects do to create a better, safer built environment while still addressing the buildings' performance and users' needs?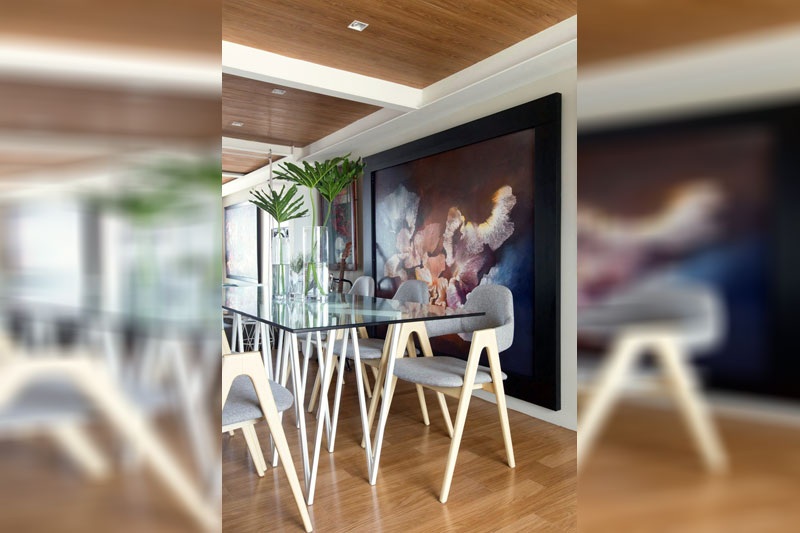 Historically speaking, pandemics have forced humans to break with the past and imagine a completely new world. I don't believe this one will be any different. So I look at this pandemic as the gateway between one world moving to the next.
I'm telling my teams we now have to imagine and choose to walk through the door, leaving the old world behind and coming into a new, different world. I believe remote working, remote shopping, even worship, etc. will be an increasing part of the new world.

Jason Buensalido, principal architect, Buensalido + Associates
I spend most of my days either in my home office or at our penthouse lounge, which is a little more relaxed and spacious, giving me the opportunity to shift working positions from a desk, a couch, or a lounge chair. I also have been using our balconies and sky gardens more than ever, doing my regular boxing sessions there and stretching my legs at the end of the day. We also make sure to have an outdoor picnic at our sky garden at least twice a week, during the weekends.
To be honest, it feels like I'm busier during the lockdown despite not leaving my house! I spend my days from one Zoom meeting to another, touching base with the different teams, presenting virtually to clients, beefing up on additional knowledge and learning by attending all of these online seminars and talks on various topics (from business to design), preparing business contingency plans for various scenarios due to the pandemic, and exercising more regularly.
We are still able to produce quality design solutions with the team and successfully present them to our clients. What I miss though are on-the-spot discussions or brainstorming sessions in the office, chance meetings along the hallways that often lead to idea exchange, the tactility of material samples, and even the sound of paper being torn or markers squeaking from the friction with our glass walls when we throw ideas at each other.
The upside is I get to balance my life a bit more due to the elimination of travel time. I am able to spend more quality (and quantity) time with my wife and daughter. Running the firm is a little more difficult these days though, as there had to be a major shift in mindset when it comes to coordinating and managing my team. We also had to quickly shift our operating procedures when we started WFH, shifting from time-based to output-based as one example.