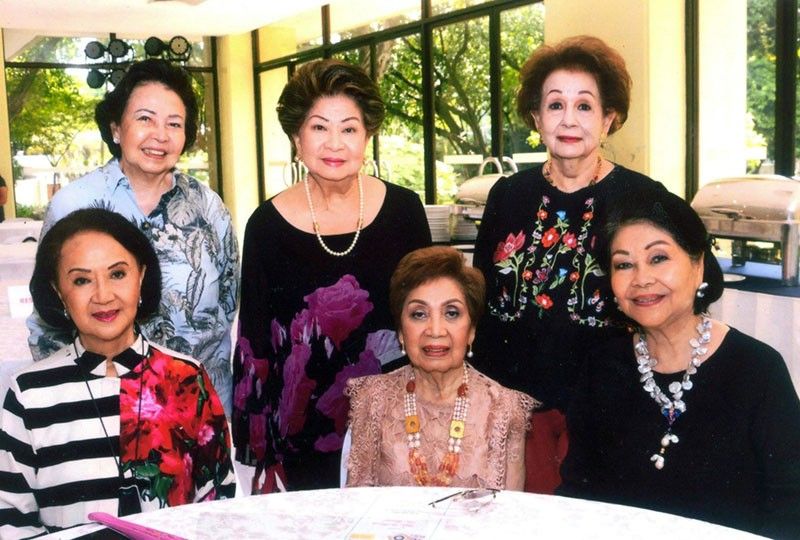 (Seated) Friends for Cultural Concerns of the Philippines (FCCP) past president Nonie Basilio, vice president Rose Lazaro and president Mimi Valerio with (standing) Muchit Villasor, FCCP past president Tessie Rodrigo and Nena Casimiro
The Friends for Cultural Concerns of the Philippines (FCCP), led by its diligent president Mimi Valerio, recently held a momentous thanksgiving tea musical at the North Forbes Pavilion in Makati City. The annual event inculcates better appreciation for arts and culture among members and showcases the exceptional talents of the club scholars enrolled in performing arts courses. As the FCCP celebrates its Ruby Anniversary, the club deemed it fitting to feature UST Singers, a multi-awarded choir and two-time world choral competition champion as the sole guest performer in the program.
The Swiss escape
A beloved Marco Polo Plaza Cebu (MPPC) tradition took place at the top-notch five-star luxury hotel in the Queen City of the South. Under the leadership of its dedicated general manager Brian Connelly and industrious director of sales and marketingLara Constantino-Scarrow, the Switzerland National Day celebration at Café Marco featured all things Swiss from appetizers to desserts alongside its international lunch and dinner buffet spread. Guests enjoyed a wide array of Swiss favorites from the beefs and the Zurich-style meats to the Raclette cheeses, chocolates and cold cuts.
A time for hope
An unforgettable afternoon of love and blessings took place at the Children's Cancer Institute in Davao City as the House of Hope Foundation for Kids with Cancer Inc. held an empowering program for patients struggling with the disease. Led by the mother-daughter duo Flora and Sheree Chua, Flora's classmates from Davao Chinese High School Batch 1968 and Davao City vice mayor Sebastian Duterte, the event focused on uplifting the young patients' spirits.