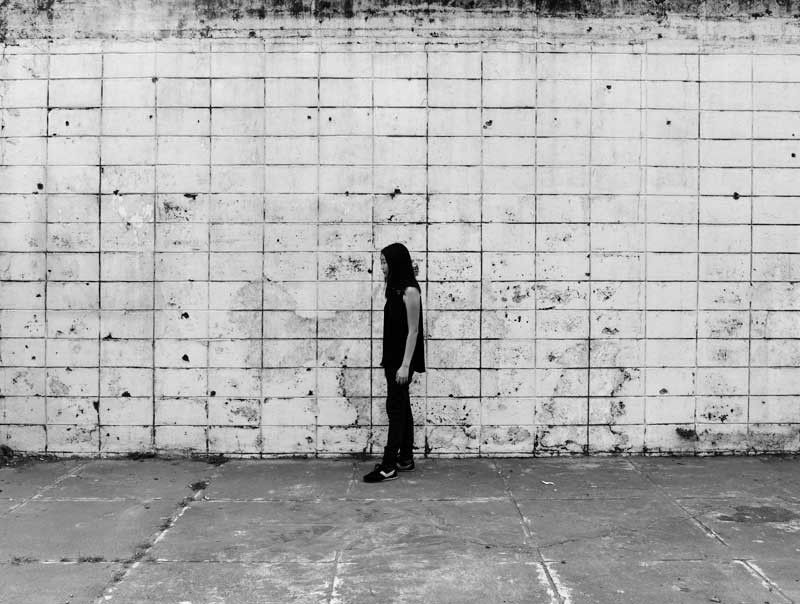 MM Yu acknowledges there is an element of chance in the images she captures, particularly her urban photography.
Exploring MM Yu's accidental archive
Jessel Duque
(The Philippine Star) - February 23, 2019 - 12:00am
MANILA, Philippines — MM Yu acknowledges there is an element of chance in the images she captures, particularly her urban photography. Like her piece "Don't," currently at the Tin-Aw Gallery, she presents a clever juxtaposition of signage, graffiti, expletives stenciled or scribbled on cardboard, corrugated iron sheets, sari-sari store walls, or jeepneys plying the city. Although the framing and composition is hers, there is a sense that she is only borrowing these images, that she has only stumbled upon her would-be subjects, luckily each time with a camera on hand. Each image stored, filed, and later displayed one next to another as a visual commentary, a growing archive of what life in the 21st century is like.
And yet she hesitates to refer to her work as an archive. An archive implies a deliberate repository of artifacts of import filed away with an eye towards the future. As a student and later as a young artist, MM Yu went to exhibits and art happenings and took pictures, an avid chronicler of pre-digital lives. She likens herself to Atty. Patrick Ang, another enthusiast and ever-present chronicler of exhibitions himself, who is never found without his camera at art exhibits. Yu declares herself as the young lawyer's prototype. "Ako siya noon," she says.
Yu is part of a cohort of young contemporary Philippine artists who came of age at the turn of the new millennium. Her cohorts Kawayan de Guia and Nona Garcia from the north, Poklong Anading, Bea Camacho, etc. have all been part of the last batch of artists who were fortunate enough to have been under the tutelage of Roberto Chabet, the acknowledged Father of Conceptual Art in the country. If Chabet is the patriarch, this makes Yu and her cohort as Chabet Kids, who ventured into art making using topics, themes and medium that others did not dare touch at the time.
Her ubiquity in art events at the turn of the new millennium afforded her the unique opportunity to capture personages of the art world in their milieu. Documenting of art school mentor Roberto Chabet's studio became a starting point. Sometimes a day's errand or hanging out with peers brought her to other artists' workspaces. However, instead of capturing faces and artworks, she turned her lens to the spaces inhabited, the discarded objects and byproducts of artmaking, like the accumulated paint that had solidified into its own topography, the discarded wax drippings of someone else's project, a mirror, a cathode tube glowing neon.
Over the years, she has managed quite a lot of studio drop-bys, and had somehow accumulated years' worth of photographic documentation. Yu says that this was unintentional, non-deliberate. Her idea of photography is documenting, recording what is on the scene. "All because I just happened to be there." Down the road, she will be contracted to shoot artist spaces for a book. Not all of these images will be used. She will consider this as a kind of contradiction to her already established practice of happenstance recording. By this time, she would have travelled to over a hundred artists' spaces. Stumbling upon an archive is perhaps the best product of being at the right place at the right time.
In 2009, Yu would mount the first iteration of what would become Subject/Object at the now defunct Mag:Net Gallery in Katipunan. Out of the spaces and objects she has documented, she now fashions her own collage, putting photographs of works in progress in corkboards, enforcing her own logic and meaning based on the juxtapositions. She calls these photographs portraits without people. The artists are mere phantasms represented by things that they have touched, used or discarded in the process of artmaking. Yu feels that the resulting work is never hers alone, that she is only partaking and borrowing the images through her camera.
The 2009 work and the restaging that would come later that year as part of the Thirteen Artists Award exhibition sounds like a who's who of the brash, young artists of the day. There is the aforementioned Patricia Eustaquio's wax petals, Poklong Anading's mirror leftover from a previous show, Yasmin Sison Ching's rabbit, a piece of text from Wire Tuazon, and numerous Roberto Chabets. Yu has documented over a hundred artists, but the show somehow reveals that a great quantity of the artists featured in this edition were her peers and cohorts, people she likely encountered the most.
The 2013 version would also expand her reach beyond the usual suspects: Gerardo Tan, Manuel Ocampo, Nilo Ilarde, Elaine Navas, Geraldine Javier. Yu still wrestles with the ambiguity of ownership: Photography documents an object, someone's work or remnants of a project in a studio. The image is hers and not hers at the same time, a kind of borrowing, an appropriation.
This leads to another aspect of the exhibition--the actual objects that were legitimately borrowed from fellow artists. The instructions were simple: Yu has asked artists to give something that was a part of their work, or something that best represents them. Some artists lent or outright gave her the objects for the exhibition.
Then there are objects of curious origins. Like the remnants from an artist whose work was exhibited abroad but the production was done locally in her neighborhood. She happened to go to the place where it was done, and then literally picked up excess pieces from the floor. "So, these were not borrowed, talagang kinuha ko. He doesn't know about it."
In the 2009 and 2015 iterations, there were images in lightboxes. For Yu, the lightboxes allowed the audience to approximate the objects as she would have seen them as she took the photo. For this year's Art Fair Philippines, instead of lightboxes, Yu opts to put images in old television set. The goal is to have the images flicker, one object or work space per artist at a time. But the images will remain as they are, as they have always been since starting the series: A nonlinear narrative without sequence, without a starting point or a finish line. Although the images seem to be random, there is still a kind of internal logic to their placement. An image or object is intersected by another or juxtaposed next to another object based on what came before.
As displayed in the exhibition space, the images and objects will continue to not carry labels. She clarifies that it's not because she wants it to be a guessing game. If asked, Yu would gladly reveal the object's ownership or whose studio the photo is. The artist believes in forging connections through objects. But for the viewer with a nodding familiarity with Philippine art, an object may be familiar as in the case of Yasmin Sison's rabbit, which has appeared in some of her paintings. Or a palette with its attendant pigments may be connected with an artist known to use that range of hues. Think of it as like pattern recognition for the local artworld: For the audience who is familiar with the personages and their works, this knowledge is rewarded with a moment of epiphany, realization, or even a sense of belonging or kinship.
Perhaps for the large majority who will wander it, it is a new universe waiting to be explored. Here is a harmonica whose notes flit over to a small mountain of paint formed over years of brush cleaning, a cathode tube glowing a rarified neon. The viewer then chooses or forms his or her own narrative for this odd juxtaposition, different from what may have been intentioned by the artist, but a valid takeaway nonetheless.
Where it stands now, MM Yu's accidental archive of the inhabitants of the local artworld stands at around over 120 artists, expanding every year with each unarranged encounter. There are artists represented with more than one photograph, and it all depends on who and how often she has crossed paths with someone. There is the sense that the work is always unfinished--it's impossible to have all artists represented. Thus, it is a project that can conceivably have several and an unending lifespan. As long as she is there with her camera, MM Yu's "Subject/Object" will keep on unfurling its map without a legend, a firmament of Philippine art's brightest constellations and ever-expanding universe of artmakers.
* * *
MM Yu's "Subject/Object" is one of the special exhibits at the 2019 Art Fair Philippines, ongoing at The Link carpark, Ayala Center.
For information, visit the Art Fair Philippines website and follow Art Fair Philippines on Instagram (@artfairph) and Facebook (www.facebook.com/artfairph).
Art Fair Philippines 2019 is co-presented by Ayala Land, Bank of the Philippine Islands, Globe Platinum, and Julius Baer. The fair is also sponsored by AC Automotive, Ayala Land Premier, Make It Makati, and Don Papa. Its official hotel partners are Fairmont and Raffles Makati, and Holiday Inn and Suites.
The Philippine STAR is a media partner of Art Fair Philippines.