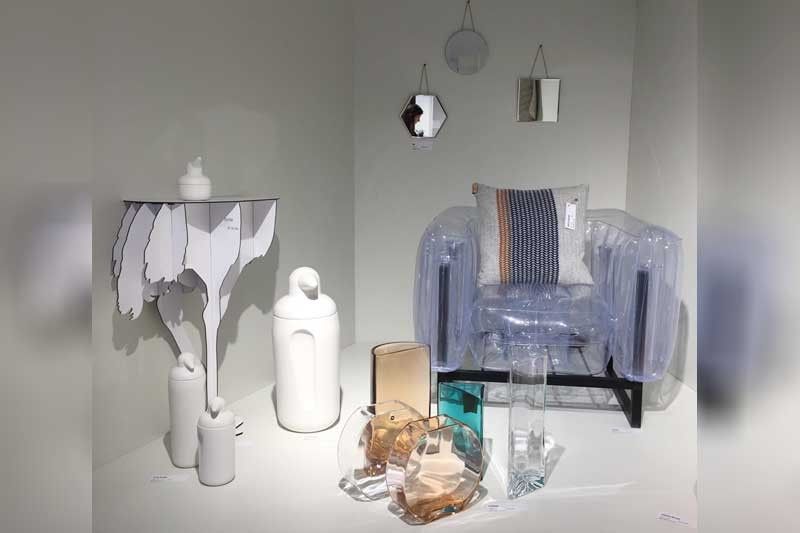 Light: White ostrich console table by IBride, bird cylinders by Petite Friture, glass vases by Leonardo, clear inflatable armchair by Mojow.
Photos by RICKY TOLEDO
What's new from Maison in Paris
(The Philippine Star) - November 10, 2018 - 12:00am
Maison & Objet forecasters sifted through the new and noteworthy and selected from about 500 top brands to single out the season's emerging trends.
What will stir our imagination this season? Maison & Objet never fails to inspire with its fresh sources of inspiration, thanks to 3,112 exhibiting brands that always include emerging talents and new discoveries. The must-see show in Paris for the world's professionals in the lifestyle, interiors and design industries was visited by 76,502 visitors from 171 countries during its latest edition. To help explore the creations that can steer us in the right direction, the M&O forecasters sifted through the new and noteworthy and selected from about 500 top brands to single out the season's emerging trends.
Decoration
For decorating, Francois Delclaux of Nouvel Air built spaces around four major contemporary expressions: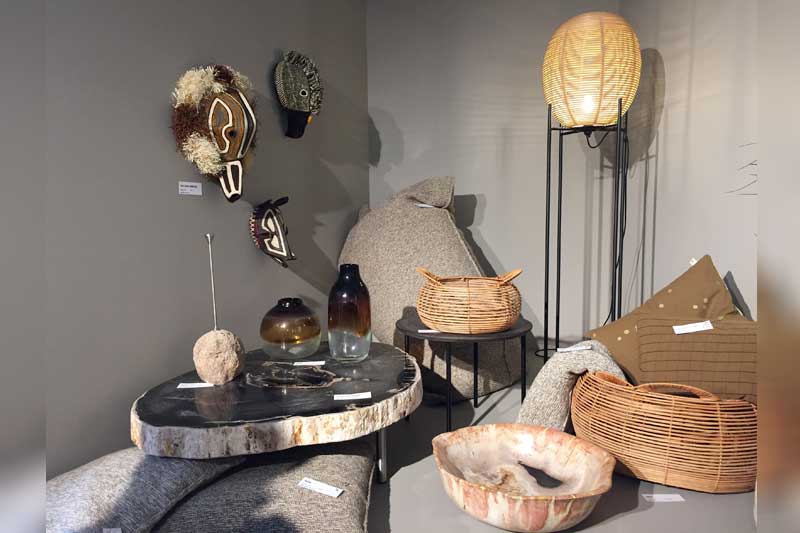 Raw: Ritual masks by Ethic and Tropic, fossilized stone table and bowls by Xyleia, amber glass vases by Pomax.
LIGHT brings lightness, purity and simplicity, which can be achieved with choice pieces that have clarity and transparency like crystal vases in pristine, geometric shapes. When opaque, white is the key color, but so are delicate pastels. Porcelain is a favored material for its delicacy and fragility. For lighting, handmade paper lamps also keep things ethereal.
RAW surrounds us in a primal, artisanal and ethnic universe: the raw and natural look of handmade wooden furniture and accessories coupled with objects of curiosity like tribal, carved and handwoven pieces, ritual masks, fossilized stone and amber glass.
BRIGHT livens up a room with intense colors: vivid green or shades of vegetation and leaves. The energy of red and green together. Purple also fits right in and luminescence is another favored form of vibrancy.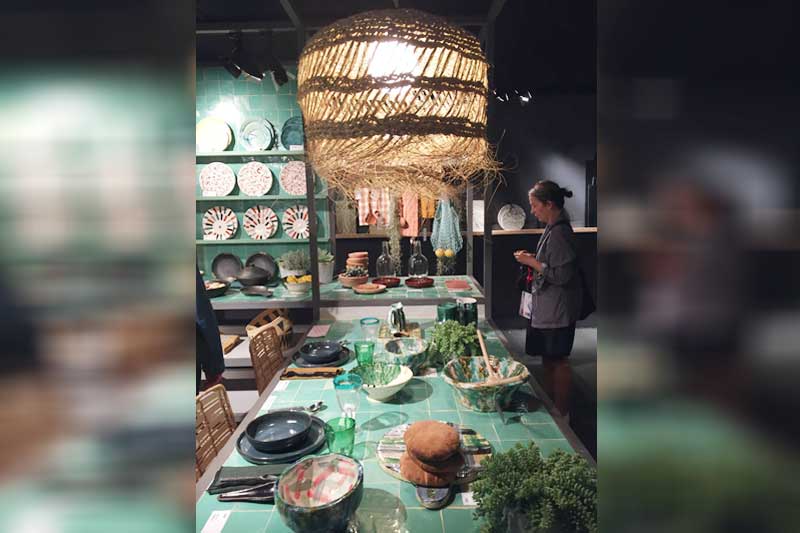 Summer mix: Handmade lamps and chairs made of natural fibers and ceramics in sun-drenched tones dominate a summery table setting.
DARK brings a precious, rare quality to artistic, prestige décor through dark and luxurious shades. Russian constructivism is an inspiration for its industrial, angular style and geometric abstractions. Black-and-gold is a recurring combination, with shiny textures and warm tones of metals like brass predominating.
Beda and Bath
LUXURY — Francois Delclaux of Nouvel Air goes for the classic style, the finest materials and deep shades of color for luxuriating in the most intimate sanctuaries of the home.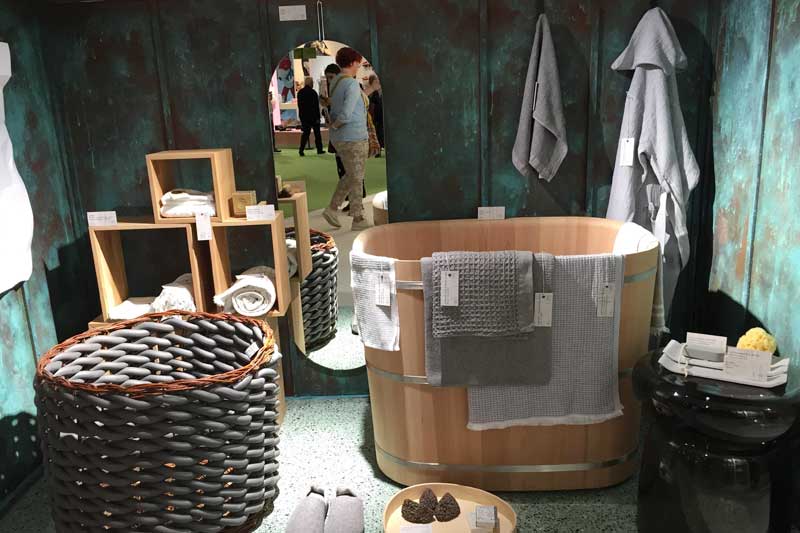 Natural and Organic: Handcrafted wood tub and trays by Ro Design and baskets by Rosanna Contadini.
NATURAL AND ORGANIC — For Francois Bernard of Croisements, natural and organic trends remain above all artisanal and handmade in powder pink, beige and ochre tones. The simplicity of timeless, relaxing products plays like a second skin. "The important thing is not to affirm one's taste for fashion but to project oneself into a soft, subdued, healthy and reassuring world."
MEDITERRANEAN — Elizabeth Leriche channels the seaside resort towns with their sunny shades, artistic traditions and artisanal craftsmanship.
Dining, Cooking And Gastronomy
Bright: Red eye wall décor by Umasqu, seahorses and lobster by Studio Roof, pillow by My Friend Paco, velvet pouf stool by Greengate Europe, and vases by Asiatides.
For convivial sharing, Elizabeth Leriche mapped out contemporary stylistic expressions in the dining room and kitchen, revolving around a green attitude, a summer mix and a twisted heritage.
GREEN ATTITUDE brings a breath of fresh air and nature to the home for a lifestyle that respects our environment and ourselves. This "locavore" spirit focuses on all that's close by, accentuating authentic products with an emphasis on craftsmanship and artisanal expertise. A soft and natural way of living is created with stoneware and ceramics; lightweight glassware; unfinished sculpted boards; weaving and basketwork; on a background of fresh botanicals and soothing tones.
SUMMER MIX is a reinvented Mediterranean style of multi-ethnic vibes, sunny and spicy colors and textures. Unique handmade creations form an eclectic mix as traditional craftsmanship meets fine arts and crafts, with graphic color accents and a sun-drenched palette of festive tones.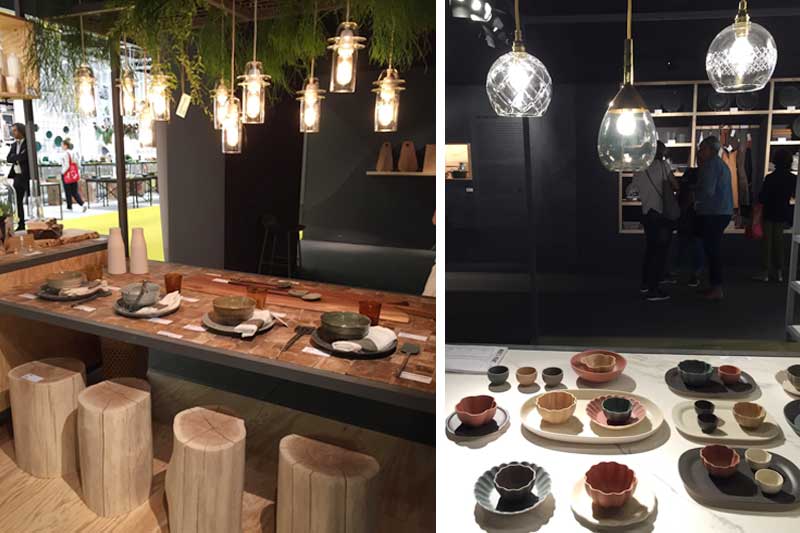 (Right) Green attitude: A rustic table with wood trunk stools by Studio 300%, stoneware dining service by HK Living and Patricia Vieljeux. (Left) Twisted Heritage: An elegant setting — with pendant cut glass lamps by Ebb and Flow and marble composite table by Neolith — reworks the classics with a modern twist.
TWISTED HERITAGE has the sophisticated table filled with historic references but with contemporary refinement, coming alive with geometric and abstract patterns, adorned with tender colors and gold accents, combining white with motifs in shades of gray. Porcelain revisits the classics while glassware twists into unexpected lightweight coils.
LEISURE as a major component of lifestyle is presented by Francois Bernard of Croisements with a selection reflecting creative trends in leisure and/or cultural hobbies and objects.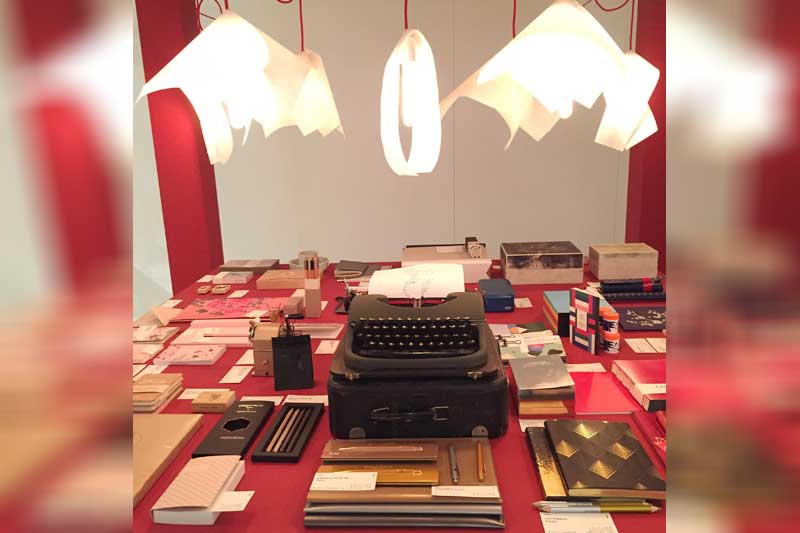 Writing: The joy of writing — tones of red, metallics, vintage black and white, geometric and Constructivist patterns.
WRITING — Red predominates writing products but the metallics — gold, silver and copper — are still relevant. The "precious" spirit of 1925 patterns decorate notebooks while black and white give the feel of vintage luxury. Like in decorating, the Russian Constructivist style comes alive in polychromic patterns.
COLLECTING — The trend is towards myths and shamanism: Native American art, Greek mythology and odd pieces. Ethnic and archaeological influences blend with 20th-century modern art. Nature is a source of curiosity for rare objets d'art.