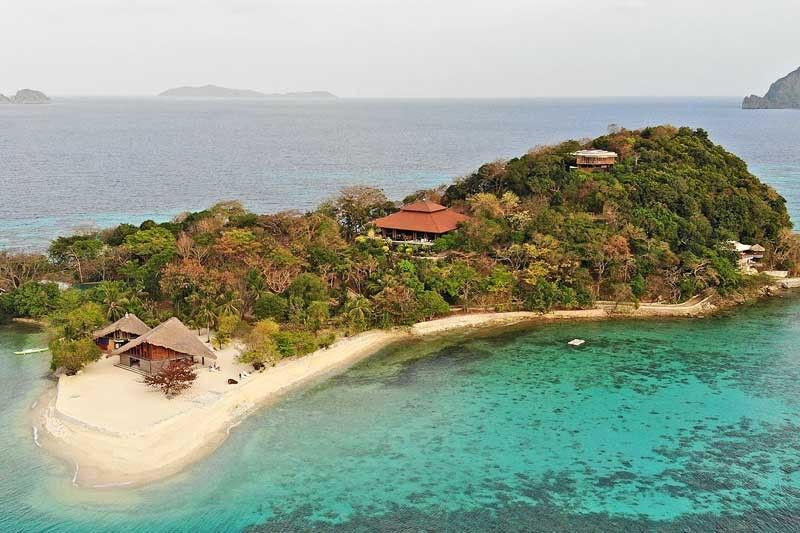 NoaNoa Island Resort's main attraction is its privacy, with only 12 guests allowed at any one time.
Vacation season is upon us. Long weekends beckon. My better half, Twink, always plans months in advance, giving our sons and I the opportunity to clear our schedules to allow for the R&R. Our last sojourn together was to Thailand last year. This time she booked us for an island getaway in Palawan.
There has been much media coverage lately on the abject condition of some of our tourist destinations like Boracay and Puerto Galera. While these places sort out their problems, we chose to go to northern Palawan.
Our choice this time around was the picturesque and very private NoaNoa Resort, which is a 30-minute speedboat ride from Taytay town, itself an hour and a quarter's drive from El Nido.
Plane schedules used to be difficult for El Nido and the airport facilities were spartan, till a few years ago when we last visited the place. We flew to El Nido this time on a spanking new plane, from the stable of Ayala's AirSwift Company. We landed in a wonderful new terminal, apparently part of Ayala Land Inc.'s multi-billion peso development of over 300 hectares called the Lio Estate.
Twink had tried to book us at one of the three new boutique resorts there but they were all full. We had planned to stay at least one night at El Nido in the transition from NoaNoa. We stayed instead at El Nido Cove Resort, also run by the same group. It was charming but a little too basic and a tad worn at the edges. The kilometric beach fronting it was superb though.
Our main destination was NoaNoa of course and we boarded the resort's fast speedboat from Taytay. Before the boat ride we took a short break at Casa Rosa, the top restaurant in Taytay town with a panoramic view of the sea and the town's well-preserved Spanish fort. I was surprised to see this bit of heritage but noted that the town was growing fast around it, maybe too fast.
Noa Noa was a delight. We were greeted by the resort owners Andy and Chelo, who made sure we were well taken cared of. The couple took 15 years to slowly and lovingly build the resort's amenities and accommodations.
The island is just over three hectares in area and has room for only 12 guests in its two main buildings. We stayed in the main villa, which has two large bedrooms and a commodious living room that opens to a 15-meter balcony overlooking the western side of the island. The other eight guests stay in four suites in a separate three-story building near the jetty.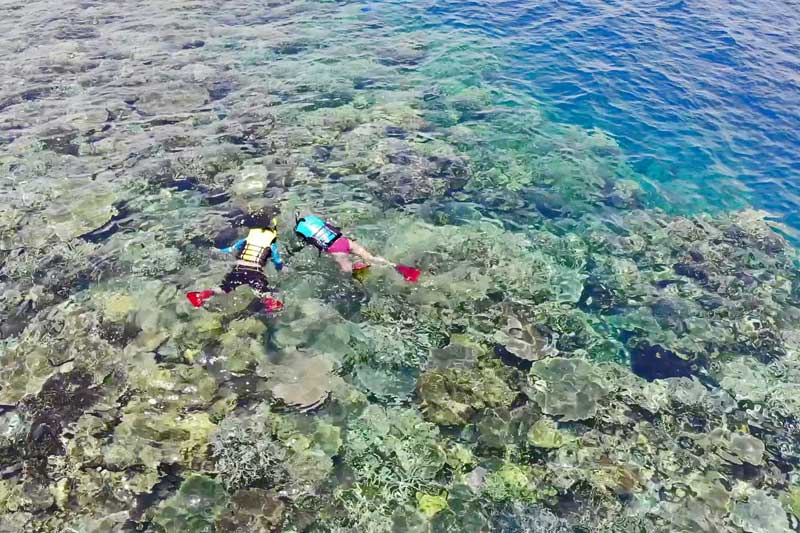 The snorkeling is fantastic in Palawan's waters.
We stayed half of the time on the island's main beach, where the dining pavilion and bar is located. Twink started each day with a quick swim while I sketched. I always bring a sketchpad on trips nowadays.
Breakfast choices were great, with the mango pancakes and omelets my favorites. Lunch and dinner menus changed everyday with local fare interspersed with pastas, pizzas, and organic salads. On the second day we had a picnic lunch on a sand bar off a neighboring island. We snorkeled before and after that meal, before heading back for a picture-postcard sunset.
The island also has a fabulous spa, which Andy built atop the place. Round solid-wood portals roll open for entry into the spa and the richly furnished treatment rooms all have views of the sea. And yes, the masseuses were very good.
The boys enjoyed the island's recreational amenities… and WiFi. Afternoons were spent snoozing on hammocks on the beach or on lounge chairs in dozens of corners of the island, where no one will bother you.
NoaNoa is the place to go for isolation and privacy. On this island there is no noise, no wild kids running about during the day (the resort is reserved only for adults), and no wild teens and millenials partying into the wee hours. This definitely is not Boracay. Fantastic!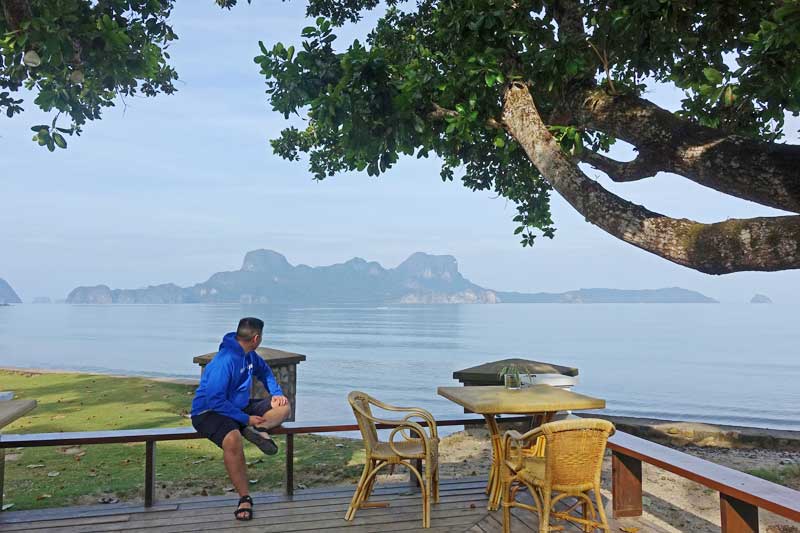 El Nido as viewed from the Lio Estate developed by Ayala Land.
We spent our nights playing scrabble, pool and pusoy. A full moon came out while we were there, basking the island with a surreal glow. On our third night that magic lent a perfect setting for one of the island's guests to propose to his girlfriend.
NoaNoa made for a great vacation and a pleasant change from other trips to more crowded destinations. On our drive back we stopped for lunch at El Nido town. We found the Palawan's best pizza and pasta at a hole in the wall called Bella Vita on Coron Corong beach.
El Nido and Taytay towns would benefit from better physical planning and infrastructure. From the looks of it both are edging close to what eventually would make them Boracay-like in terms of density and blight.
Island destinations like NoaNoa and tourism estates like Ayala's Lio are great in that their owners and operators take the trouble to ensure sustainable development. Local government units and national government, however, need to plan for tourism and growth and ensure that proper sanitation, drainage and related infrastructure are provided before they are needed, and not after resorts are build cheek to jowl.
We must remember that the Philippines is not just Boracay. There are over seven thousand other islands to visit. We must also remember that we cannot repeat the same mistakes that were allowed in Boracay, or we will loose paradise forever.
* * *
Feedback is welcome. Please email the writer at paulo.alcazaren@gmail.com.