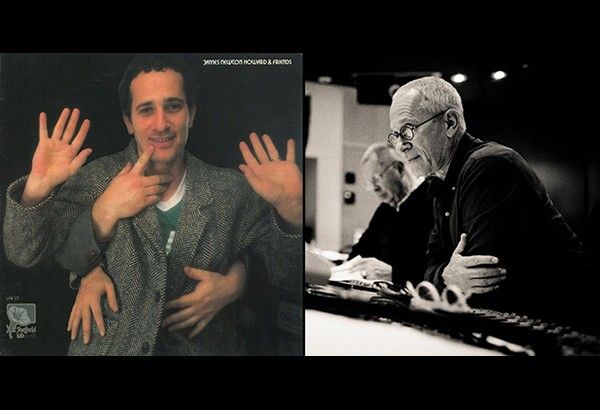 James Newton Howard, then and now.
Where to find fantastic beasts
J.K. Rowling is best known for the Harry Potter series which exemplifies her literally magical storytelling skills.
But what has been exceptionally memorable for me is its musical scoring. The first three editions scored by John Williams are simply sublime. The subsequent follow-up by Patrick Doyle, Nicholas Hooper and Alexandre Desplat are equally enthralling; lauded as the most ingenious orchestral movie scores in the last 15 years or so.
When I learned that Potterverse had commissioned James Newton Howard to do the score for Rowling's Fantastic Beasts and Where to Find Them, I knew that he would not disappoint.
Audiophiles are familiar with Howard's music. The most celebrated of them all is Sheffield Labs' direct-to-disc vinyl album "James Newton Howard and Friends." This is where Howard flawlessly showed off his mastery of the synthesizer.
This album excels in dynamic range, and is often used to test how a stereo system withstands its torturous passages track after track.
Recorded live, the album features the esteemed members of Toto, namely, David Paich (keyboards); brothers Steve Porcaro (keyboards) and Jeff Porcaro (drums), and their father Joe Porcaro (percussion). This has to be one of the highest quality-sounding recordings in my vinyl collection.
Born in Los Angeles, Howard comes from a musical family. His grandmother was the Pittsburgh Symphony's concertmaster and violinist during the 1930s and 1940s. Howard began studying music as a child, taking classical piano lessons at the age of four. He studied at the Thacher School in Ojai, California, and the Music Academy of the West in Santa Barbara, California, with outstanding pianists Reginald Stewart and Leon Fleischer.
He worked for a couple of years after college as a session musician with Diana Ross, Ringo Starr and Harry Nilsson, before joining a short-lived rock band.
But it was in 1982 where he finally made his mark. He was featured on Toto IV as the strings conductor and orchestrator for I Won't Hold You Back, Afraid of Love, and Lovers in the Night.
A year later, Sheffield signed him up to cut "James Newton Howard and Friends" with his Toto buddies ably backing him up.
He later tried and succeeded to write the score for a low-budget film upon the prodding of his manager. During his early days in writing film music, he continued to tread on his original musical path and returned for a brief collaboration with Elton John on the latter's "Tour De Force" in Australia in the fall of 1986.
Musical scoring in films, however, was what catapulted Howard to success. To date, he has scored over 100 movies, and is the recipient of a Grammy Award, an Emmy Award, and eight Academy Award nominations. His film scores include Pretty Woman (1990), The Prince of Tides (1991); The Fugitive (1993); The Devil's Advocate (1997); The Sixth Sense (1999); Dinosaur (2000); Atlantis: The Lost Empire (2001); Treasure Planet (2002); Signs (2002); The Village (2004); King Kong (2005); Batman Begins (2005); I Am Legend (2007); Blood Diamond (2006); The Dark Knight (2008); The Bourne Legacy (2012); The Hunger Games series (2012-2015), and Nightcrawler (2014). He has collaborated with directors M. Night Shyamalan, having scored nine of his films since The Sixth Sense, and Francis Lawrence, having scored all of his films since I Am Legend.
Howard is the fifth musical artist to do a film score for Potterverse. He has undertaken numerous genres during his career, but he clearly shines when scoring fantasy movies. His film scores for Peter Pan, King Kong, Lady in the Water, The Last Airbender, and Maleficent have long been viewed as some of his most excellent works.
And now, I can certainly add Fantastic Beasts and Where to Find Them to this list. It's a huge, luxurious, theme-filled orchestral and choral score which undoubtedly fits well to the recognized musical world of Harry Potter. It is also so unlike its predecessors, and that in itself is remarkable.
Howard used the film's time period and geographic setting to inspire his music, too, at certain points reminding me of George Gershwin's rich New York jazz style. Howard, nonetheless, stamped the film's musical scoring with several of his perceptible personal movements.
Scoring Fantastic Beasts … was a challenge, Howard admitted in a recent interview. He said, "I was very nervous. Well, I don't know if nervous is quite the word. I think to do anything out of one's comfort zone, there has to be some aspect of it that feels inspiring and challenging in a positive way. Sure, the fear of failure is always a companion in my work, and for a lot of other people. I was very excited by it. I felt fairly confident, without trying to sound self-congratulatory. I think I understood the world, I understood the script, I had great conversations with (movie director) David Yates, and I felt prepared to dive in."
Howard has inherited a franchise from John Williams who has written unforgettable thematic material for the last 15 years. On being asked to recreate the melodic world makes Howard slightly uncomfortable. "I would describe inheriting a franchise where I seek those kinds of jobs out… I think they are the ones that help me grow as a composer, and they don't come along all that often."
In Fantastic Beasts, Howard paid tribute to John Williams and Hedwig's Theme — now the all-encompassing musical theme for the entire franchise — in the opening seconds of the first cue main titles of Fantastic Beasts and Where to Find Them, and then later in The Niffler (the fluffy, black and long-snouted burrowing creature which obsessed about anything glittery). Once such tribute has been properly accorded to, Howard then swiftly deviated and transported the audience to where his own thematic musical ideas blossomed.
* * *
For comments or questions, please email me at audioglow@yahoo.com.