5 important guide questions for first-time homebuyers
November 8, 2016 | 3:15pm
MANILA, Philippines – Condo properties are rising at rocket speed in Metro Manila due to a very high demand in the market.
Top real estate developers report a steady boost in inquiries and sales since the transition to the new government, which promised the strengthening of infrastructure projects and alleviation of traffic woes. Both plans forecast a bigger acceptance for city living among potential investors.
Many of today's home seekers are on the lookout for what could be their first real property investment. If you are a home hunter yourself, here are a few important guide questions for shopping homes, particularly condominiums:
1. Can I afford it?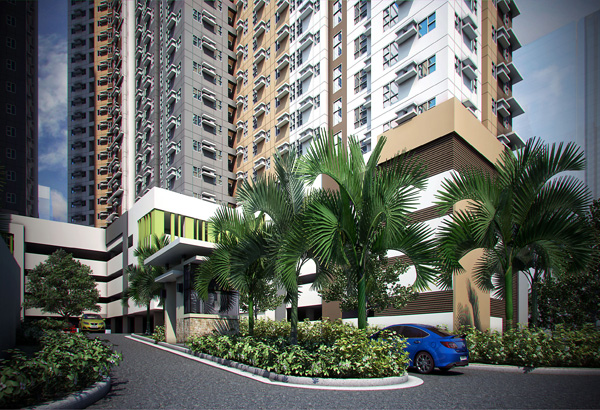 Let's face it. Properties have hefty price tags. However, gone are the days when only the super rich could afford a decent, well-equipped and strategically located home. Thanks to many industry players today that create flexible payment schemes—from zero down payment to long payment terms of up to 15 years.
Customizable terms are also an option with some developers. There are also special limited offers like huge discounts and lower monthly amortizations.
This flexibility addresses the clamor for a reasonably priced home, one that offers real value for hard-earned money without emptying one's pockets.
In short, with the right developer and a flexible payment scheme, it's now easy to afford a new home.
2. What are the amenities?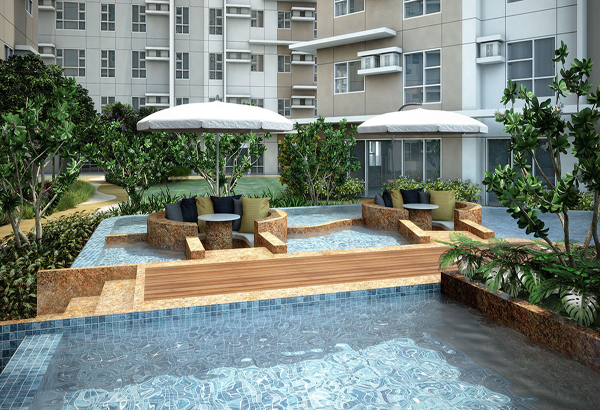 Take comfort in the fact that when you buy a condominium suite, you don't just purchase a wall and a roof. You also buy shared spaces such as recreational amenities.
However, not all condos offer this kind of premium. This is why home seekers should make sure that at least basic amenities (like a swimming pool for a refreshing dip, a basketball court for the community's team players, a gym for the fitness buff, a playground that fosters kids' play, jogging trails for one's daily sweat session and gardens for quiet reading) are accessible in the property they're looking to invest in.
3. What types of units are available?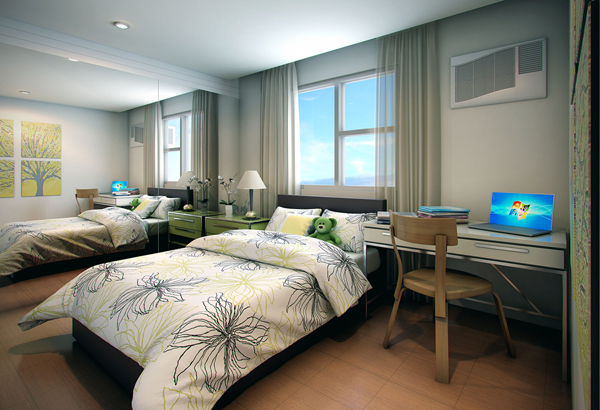 Unit types or suites come in different styles and sizes. Depending on one's preference, you can choose from a studio, one-bedroom and two bedroom suites.
Other developments go as far as offering a suite with a balcony. Some others offer loft type units for maximum use of space.
Each aspiring homeowner is advised to visit the actual unit or model unit made available by the developer first before making any final decision.
4. How do I reserve a unit?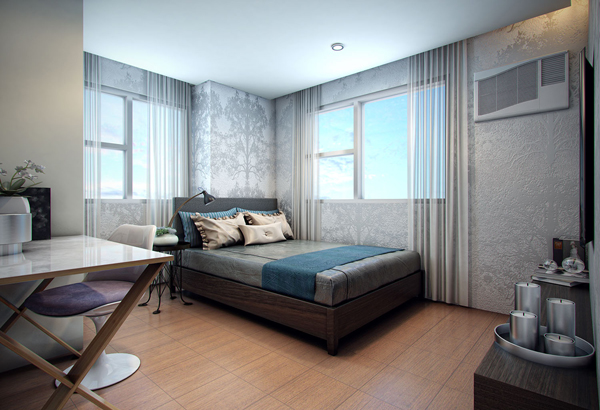 Reserving your choice of unit is relatively easy. All you need to remember is that you need to talk to a sales representative from the condominium developer who would gladly assist you in making your reservation.
Reservation payments could be made in cash or credit card. You can meet a qualified and registered sales agent by walking into showrooms, calling the hotline number of the developers, or simply by searching through the internet. These agents are trained to put up credible websites and accommodate your concerns.
However, due diligence must still be practiced especially on the part of the buyer. Make sure you confirm the name and affiliation of the agent or broker first with the property developer of the condo space you are eyeing for.
5. How do I know I'm getting my money's worth?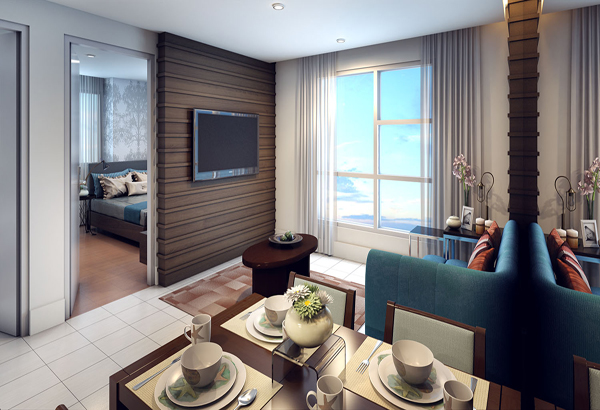 Of course, no one wants to put their hard-earned money to waste in a failed investment. But to avoid making a mistake, one is encouraged to do a thorough research about the company.
Check the company's record on construction and turnover of units. Ask a lot of questions from your agent and take a look at the location of the property firsthand. If you live abroad, make sure you get a trustworthy relative or friend to come to the property for you.
Ask about the property's amenities, including any available promos and terms of payment. Most importantly, ask about what happens once the unit is turned over to you. A trusted agent or developer representative could answer all these and more.
Such company is real estate developer Empire East. For over 22 years, Empire East has been building the choicest residential developments in key cities in the metro. They were the first to introduce transit-oriented developments (TODs) that directly connect one's home to the city's main transportation lines such as MRT-3 in EDSA.
One of their recent TODs is Pioneer Woodlands located along EDSA corner Pioneer Street in Mandaluyong City. Aside from its proximity to the central business district of Ortigas, this six-tower community is also directly connected to the MRT-3 Boni station, which helps homeowners speed through both the north and the south districts of the metro easily. And aside from a prime location, Pioneer Woodlands also offers recreational amenities and a roster of widely spaced units for your preference.
To know more, visit the Pioneer Woodlands showroom today or call 810-3333 to schedule a tripping. You may also visit www.empire-east.com or like and follow their Instagram, Twitter and Facebook accounts @empireeast.
READ MORE:
Quiz: What kind of condo will fit your lifestyle?
Getting the most out of your Little Baguio, San Juan neighborhood
3 pieces of advice from the elderly that we should all take
To buy a car or to move closer to work?
Why investing in a home in your 20s makes sense