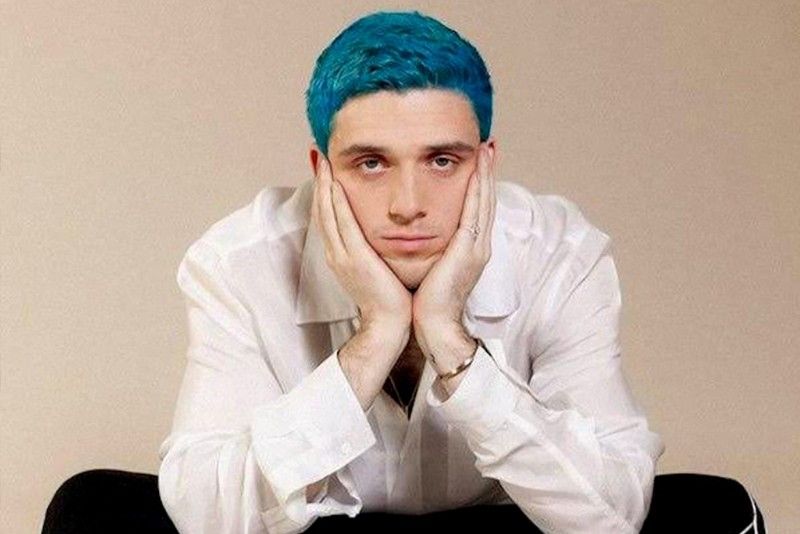 Lauv shoots the video for his new single Sad Forever during his recent concert at the Araneta Coliseum.
Lauv is one of those new performers that has grabbed the attention of the young Filipino generation and having an opportunity to chat with him gave me an insight into what makes him tick.
Ari Staprans Leff, born in San Francisco and now residing in Los Angeles, grew up appreciating music and even went on to study jazz in high school and graduated with a major in Music Technology.
In 2014, he released his first song The Other, but it was I Like Me Better that propelled his career to new heights.
On his flight to Manila, he decided that he wanted to shoot the video for his new single Sad Forever in his concert at the Araneta Coliseum, and it was a major hit during his performance!
Ovation Productions arranged the interview with Lauv right before his show.
Philippine STAR: Do you do any sports?
Lauv: I like to box a little bit and I like to run. I find it good for my mental health. I box when I'm home around three to four times a week, then I run about two to three times a week.
How big was your family support in getting you to where you are now?
A lot. I cannot lie, my parents have supported me so much. My dad used to drive me to all my concerts in a van when I was in a band. They made me play piano, they made me play viola, and they made me play orchestra, which I wasn't happy with at the time, but I'm forever thankful for that. They allowed me the freedom to write my songs, and they always supported me. I draw inspiration from all their support for me. My mom is my superhero.
You said I like Me Better changed your life? Why do you think the song resonated with so many people?
I think it's really just the concept of "I like me better when I'm with you." And the melody is what people really like and the intro that sounds so cool and it sounds different.
Talk about your idea of the blue box?
I really wanted to create a place for people to share their own thoughts because that's my luxury, that I get to play music for a living and share my feelings. So other people don't have a platform to share their feelings, so I created a safe place for people to do that during my shows. It's a box where anybody can just get a piece of paper and write anonymously. They can put it in there and just let go of something. Eventually, I wanted it to evolve into maybe like a booth and there's a video. That would be really cool.
What's your advice to songwriters?
I used to write songs with my brain like I think "what should I say?" But I finally got to a place where I would sit on a piano and whatever would come out is what I was feeling. It took a lot of courage and confidence to get there. The key is practice. For me, I had to write hundreds if not thousands of bad songs. I expected people to like them and nobody wanted to listen to them. You have to understand that process. If you want to make it, realize that you're making music that people will either like or not. And it's not up to you. So if people don't respond to it, don't take it personally. Just continue working on your craft.
* * *
Follow me on Twitter and Instagram @anthonysuntay.