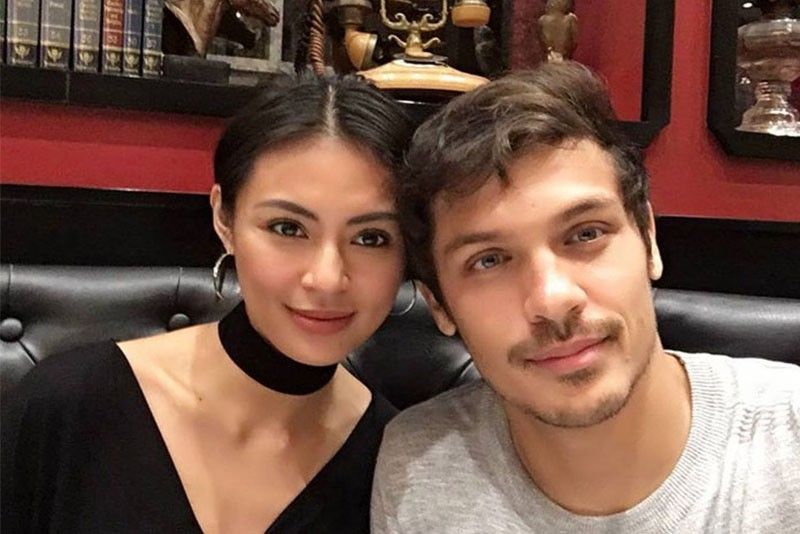 #TeamSaMisagh: Sam Pinto and Misagh Bahadoran
Instagram/Sam Pinto
Misagh Bahadoran on Sam Pinto, being 'pogi'
MANILA, Philippines — Philippine Azkals' forward and Global Football Club team captain Misagh Bahadoran is that handsome player number 9, as people regard him. To be called "pogi" brings the 5-foot-9 Filipino-Iranian happiness.
"I feel happy because people call me 'pogi' sometimes," says Misagh with a laugh.
The 30-year-old Misagh was born in Mabalacat, Pampanga, his mother's hometown, but immediately moved to Tehran, Iran, his father's home country and lived there until he was 17. He came back to the Philippines in 2004 to finish high school in Pampanga, then studied dentistry in Centro Escolar University Manila, finishing in 2010.
For Misagh, a handsome or "pogi" person is someone who takes care of himself, possesses a good personality, and keeps a good image of himself. And undoubtedly, he is all these and a lot more.
"What makes me 'pogi' I think is playing football, living healthy, smiling when I talk to people, and being nice to everyone," adds Misagh.
The Kapampangan football star definitely takes good care of himself. He makes sure to sleep early, eat nutritious food, and always removes toxin from his body with daily workout. He also uses good products for his skin, like GlutaMAX Men Facial Wash, part of the complete line of premium and advanced skin lightening products from Healthwell Nutraceuticals (an affiliate of YSA Skin Care Corporation).
Lifestyle Feature ( Article MRec ), pagematch: 1, sectionmatch:
"I love the facial because it really makes me look fresh especially after a hard training," says Misagh.
A good personality and a good image also make Misagh "pogi." He has a business and a dental clinic to take care of, but makes sure he always has time for family, friends, and his girlfriend, Filipina model Sam Pinto, who he describes as understanding and supportive.
Misagh attributes to sports his values of having discipline, being hardworking, fair, supportive, and his clean and healthy living. He says he likes living in the Philippines.
"I love a lot of things in the Philippines, but what I like most is having more opportunities to relax. There's not much stress here and the people are very nice and kind," says Misagh, adding that the less stressful environment adds to him being "pogi."
For that, Misagh does not see himself leaving football and the Philippines anytime soon.
"I will stay here hopefully for years to come," he ensures.