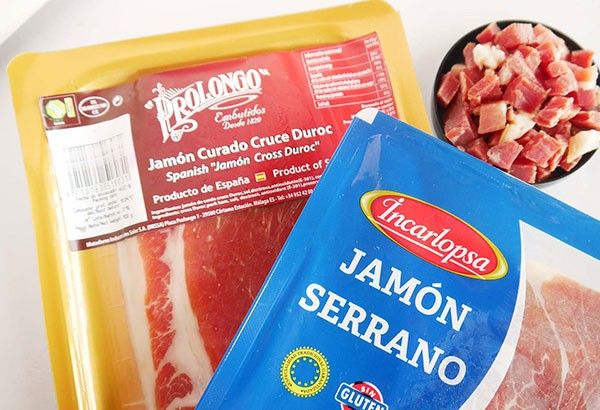 Sliced Jamón Serrano made from Duroc pig variety comes in vacuum-sealed packs. Popular Spanish brands are Prolongo and Incarlopsa, both Interporc members, the largest association of white pig producers in Spain.
Connecting the culinary dots
Like all the other former Spanish colonies in the Americas, we Filipinos share more common cultural and religious heritage with them than we realize. The deep Catholicism we inherited from the Spaniards seems to dictate our social calendars with our strict adherence to the religious traditions of Christmas and the cuaresma of Lent, and the attendant cuisine that "tradition" dictates what we should eat or abstain from during those seasons. And not to forget the long siestas and the fiestas we celebrate at the drop of a hat.
We also share the same culinary traditions such as adobo, picadillo (minced meat, locally known as giniling na baboy or ground pork, tortang babi in Pampango,) caldereta, cocido, embutidos, longanizas, and chorizos. But of course, though we may have the same names for these dishes that originated in Spain, we nevertheless have different versions in preparing them to suit our respective indigenous palates and whatever local ingredient is available.
As former colonies, we have always been predisposed to liking traditional Spanish cuisine, and of course, its tapas — those little bites taken before a meal or that could be the meal itself. The rest of the non-Hispanic world has caught up with us. They are enamored as well not just with those little bites, but also with the tapas lifestyle of having several different small dishes rather than a single large dish for a meal, and perhaps going for a tapeo or tapas barhopping on a weekend night.
What would a Spanish restaurant or tapas bar be anywhere in the world without the iconic jamón Serrano, made from the Duroc white pig breed? It is not just served as is — paper-thin slices of subtle salty, sweet, smoky and umami-rich, but also its parts, like its trotters and bones, are used a lot in cooking Spanish dishes like cocidos, fabadas, and callos. When the meat is cut into small cubes and incorporated into the cooking, it enhances the flavor of any egg, vegetable, or meat dish tenfold. It is Spain's emblematic contribution to world cuisine, perhaps hand-in-hand with its chorizo, another white pork product. Their application to cooking is as endless as one's imagination.
As I wrote in my last column, the Spanish white pork is mainly exported by Interporc (Interprofesional Porcino de Capa Blanca) member establishments in Spain. Interporc is a white pork (non-Iberico) association that represents many meat processors around Spain. The products from its members range from fresh and frozen cuts of pork to processed sausages (chorizos, longanizas, morcillas, embutidos, sobrasadas, etc.), as well as cooked ham and jamón Serrano. These are available locally in Terry's Selection, Santi's, and the deli section of most leading supermarkets.
Here's a recipe from the Interporc cookbook using three of Spain's emblematic products: jamón Serrano, queso Manchego and extra-virgin olive oil (it was recently announced that Spain has replaced Italy as the world's number-one exporter of olive oil). This recipe was created by chef Iván Cerdeño, one of 10 Michelin star-rated Spanish chefs who contributed their award-winning recipes to the book. Incidentally, chef Cerdeño of El Carmen de Montesión restaurant in Toledo, Spain, was one of the guest speakers at Madrid Fusion Manila 2016 held earlier this year in Manila. While here, he also did a cooking demonstration at Enderun Colleges using white pork products from Interporc.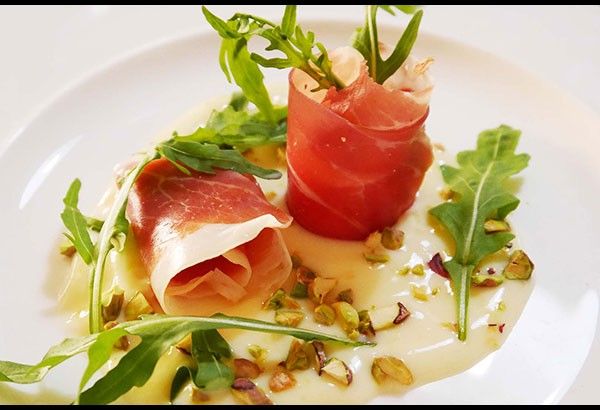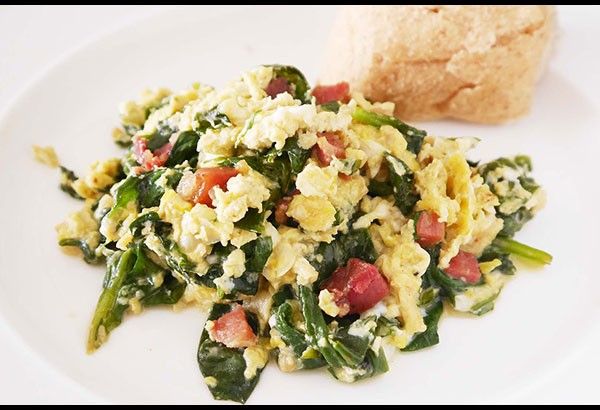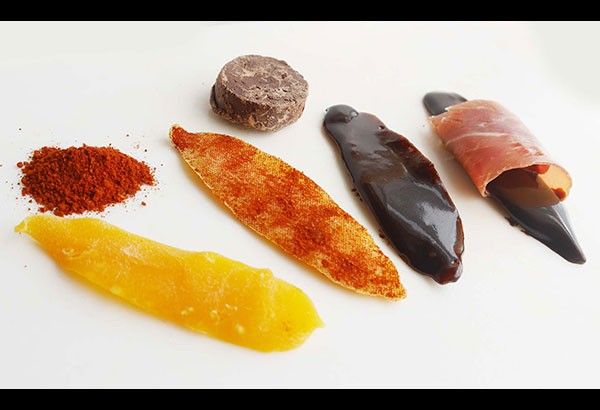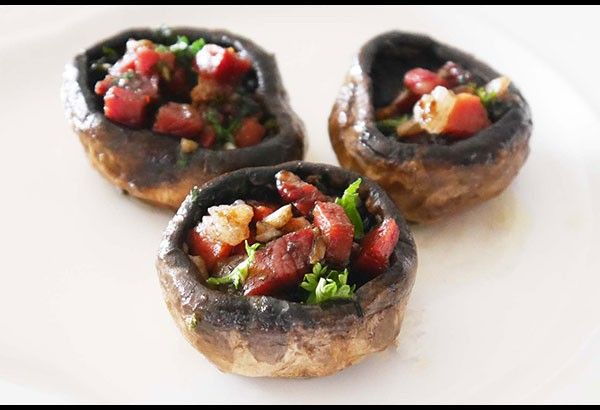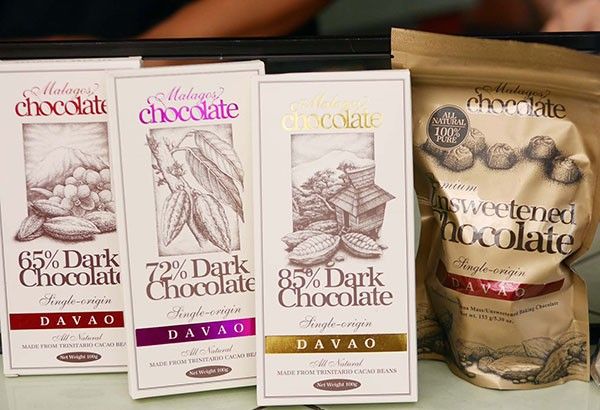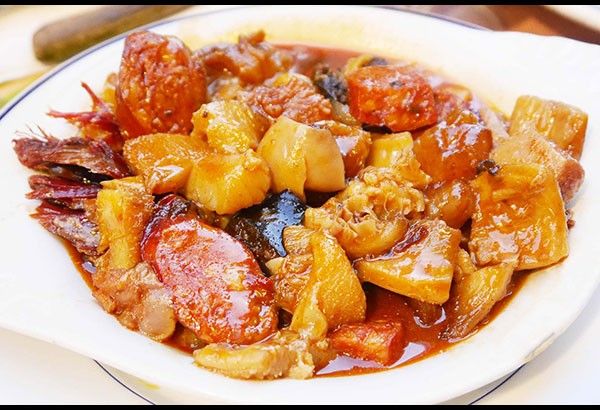 <
>
Recipe File
Ensalada Con Jamon Serrano Y Crema De Queso Manchego
Procedure:
1. Roll thinly sliced jamón Serrano into a tube, allotting two rolls per person.
2. In a bowl, mix 400g all-purpose cream and 450g grated queso Manchego, add a little milk if you want it less thick. Sprinkle with a little chopped fresh rosemary and thyme. Mix well.
3. Prepare vinaigrette of 100 ml extra-virgin olive oil and 25 ml balsamic vinegar, season with salt and pepper to taste. Use this vinaigrette over some arugula or any mixed leafy greens.
4. To plate, spread some queso Manchego cream on a plate, position two pieces jamón Serrano rolls in the center, put some dressed arugula, and sprinkle with some roughly chopped pistachio nuts (or any other preferred nuts.)